A Gateway to the Future
Seamlessly melding architecture and landscape, BBG's new Visitor Center is a model of energy-efficient design, including earth-sheltered construction, a geoexchange system for heating and cooling, a living roof, and fritted-glass walls. Surrounding the building is a new garden filled with native plantings and water-capturing beds.
The Visitor Center's engaging exhibits, enhanced visitor amenities, and gracious event space welcome and orient visitors and underscore the Garden's commitment to education, science, horticulture, community, and conservation.
To support the Visitor Center and other exciting Garden renewal priorities, visit BBG's Campaign for the Next Century.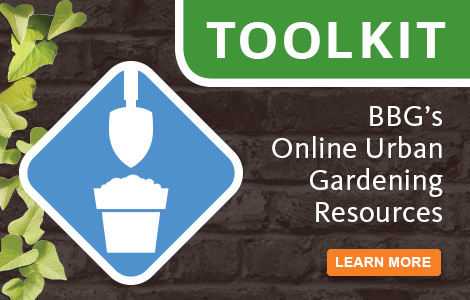 Overview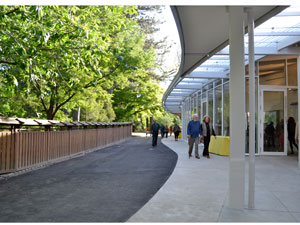 Green Features
Design Team
Exhibits
Recent Press
Campaign for the Next Century