Annual Border
BBG's Annual Border, two long beds located on the western side of Lily Pool Terrace, offers two new displays of plants each year. In April, a colorful burst of over 6,000 tulips lining the pools heralds spring in the Garden. Designed and planted in the fall, each spring's display features new varieties and planting schemes.
When the tulips begin to fade in late spring, they are replaced with specially designed beds of annual plants that provide a colorful backdrop for the lily pools well into fall.
Curator Wayken Shaw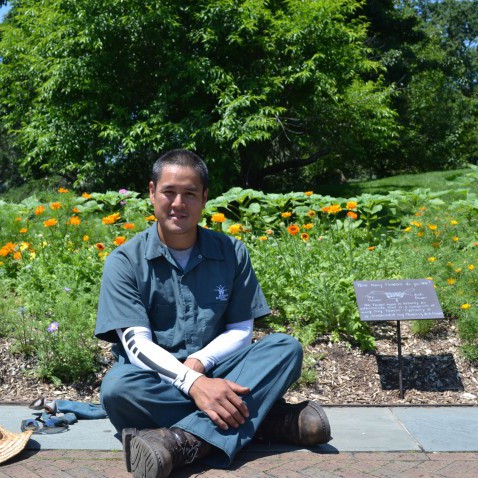 Wayken Shaw is the curator of BBG's Magnolia Plaza, Lily Pool Terrace, and Annual and Perennial Borders.
Image, top of page: