Boneset
Common Boneset (Eupatorium perfoliatum)
Discovery Garden

Look at this plant—it seems as though it has two leaves connected at one base. These plants were given as traditional wedding gifts because they symbolized bond and connection. Boneset is found in damp prairies and bogs, which are moist-to-wet soils. It blooms during June to October. The plant is called boneset because it contains calcium and helps with bone strength. It can be used when someone breaks or fractures a bone. The dried leaves have been used to make a tonic, boneset tea, which was thought to be effective in treating colds, coughs, fever, and constipation.
Plants of the Earth
Ohkehteau (Plants of the Earth): A Shinnecock Oral History, on view through November 7, highlights native plants around Brooklyn Botanic Garden and the ways that Indigenous peoples use and know them. On your self-guided tour, hear Chenae Bullock tell stories passed down to her and describe traditional uses for plants, including medicines that have been used for thousands of years
Look for exhibit signs around the Garden.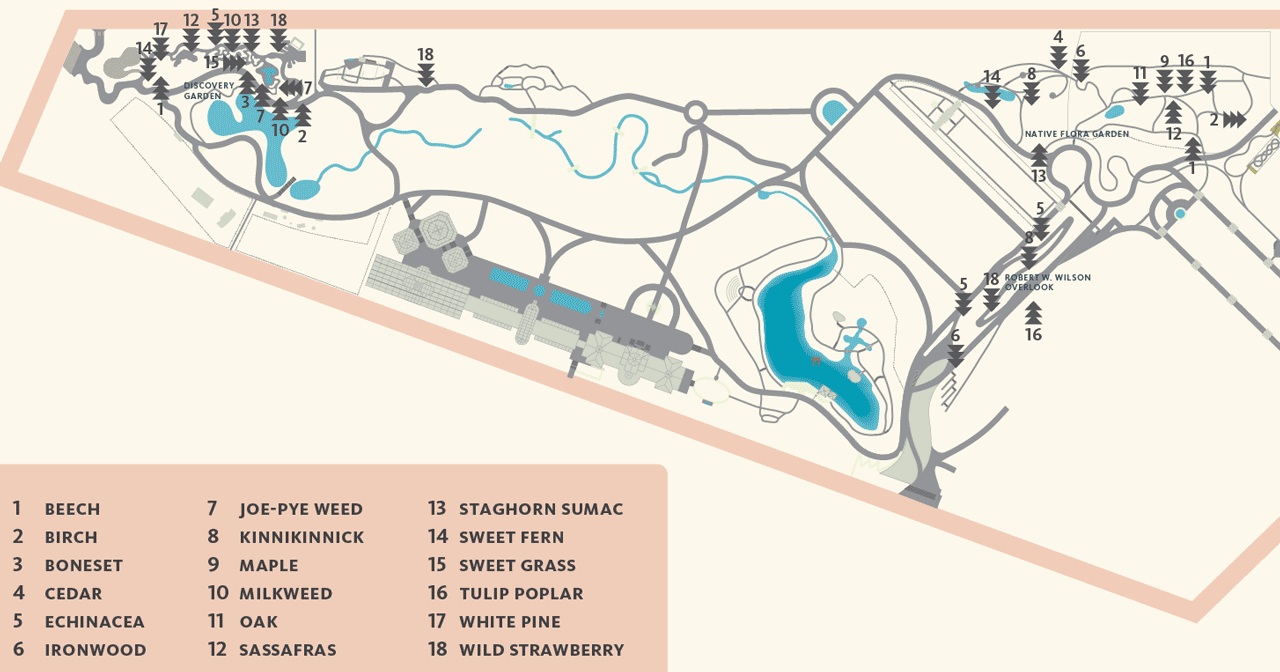 {plants_earth_credits}
Image, top of page: