Echinacea
Echinacea (Echinacea species)
Discovery Garden, Visitor Center, Overlook

There are many echinacea species that grow in eastern and central North America; they grow in moist-to-dry prairies and open wooded areas. The species that I am most familiar with from my homeland is the species that has narrow petals. Echinacea is used as an immune stimulant and an antibiotic. It can help treat coughs, colds, bronchitis, upper respiratory infections, gingivitis, influenza, canker sores, yeast infections, or ear infections.
Plants of the Earth
Ohkehteau (Plants of the Earth): A Shinnecock Oral History, on view through November 7, highlights native plants around Brooklyn Botanic Garden and the ways that Indigenous peoples use and know them. On your self-guided tour, hear Chenae Bullock tell stories passed down to her and describe traditional uses for plants, including medicines that have been used for thousands of years
Look for exhibit signs around the Garden.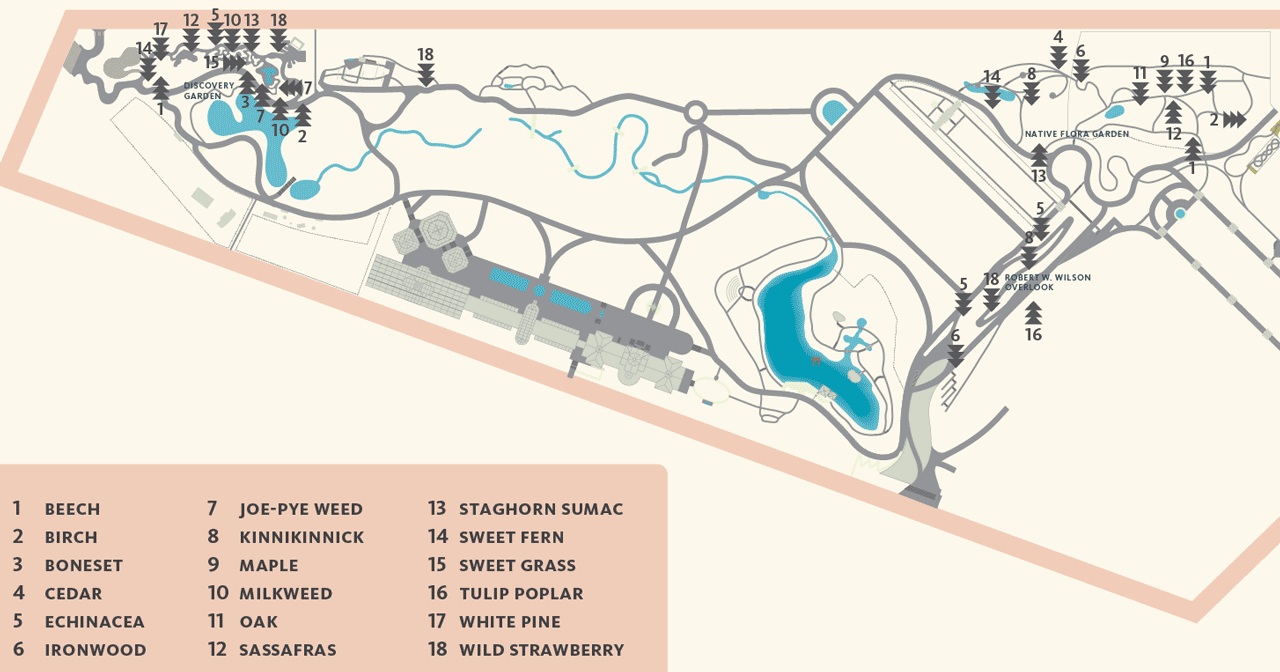 {plants_earth_credits}
Image, top of page: