Milkweed
Swamp Milkweed (Asclepias incarnata)
Discovery Garden

This plant is one of our cordage plants that makes natural rope or twine. In the fall, when the plant starts to die, it is time to harvest. We roll the stalks and the bark breaks off. The inside of the stalk has fibers that can be spliced into cordage. The cordage is oftentimes dyed and woven into baskets, bags, and belts. The plant itself has fleshy leaves and nice, straight stalks.
Plants of the Earth
Ohkehteau (Plants of the Earth): A Shinnecock Oral History, on view through November 7, highlights native plants around Brooklyn Botanic Garden and the ways that Indigenous peoples use and know them. On your self-guided tour, hear Chenae Bullock tell stories passed down to her and describe traditional uses for plants, including medicines that have been used for thousands of years
Look for exhibit signs around the Garden.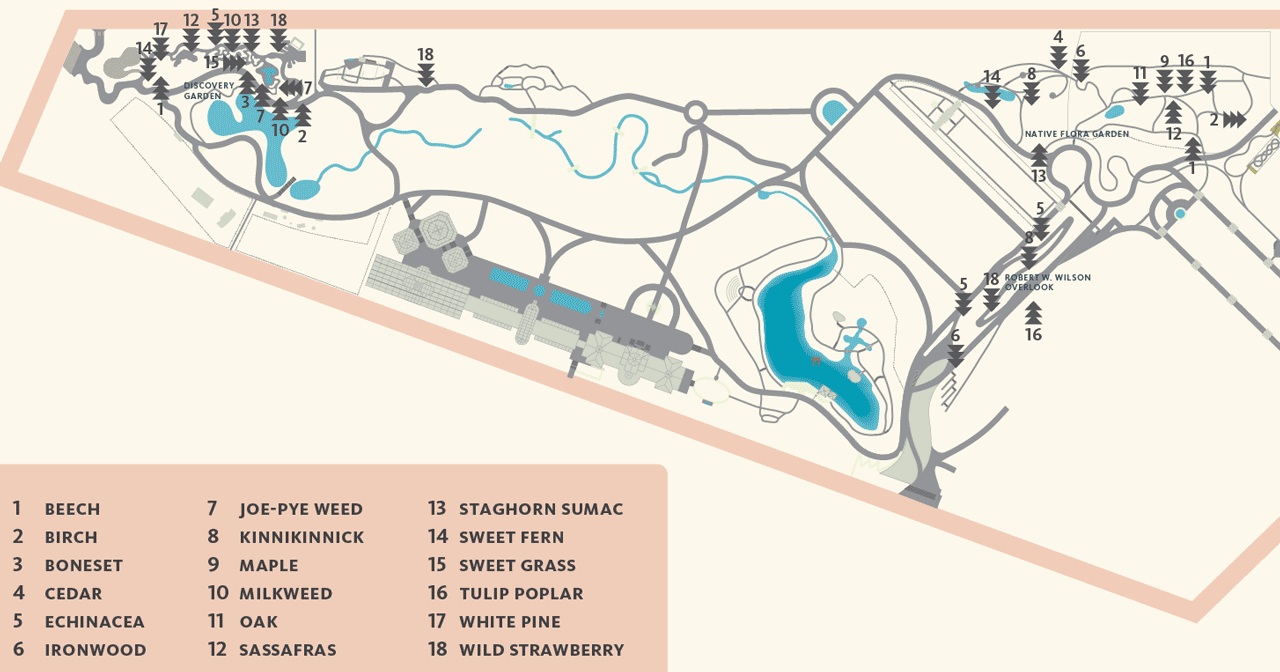 {plants_earth_credits}
Image, top of page: