Sweet Grass
Sweet Grass (Hierochloe odorata)
Discovery Garden
Running time 1:42
I have always been taught that sweet grass is one of our most dearest plants because it represents Mother Earth's hair. It has the most beautiful smell. As a matter of fact, in my homelands, it grows in a bountiful amount because it's from the wetlands. You could walk and almost smell the fragrance of sweet grass. So when we harvest it, we submerge it in water and let it soak so that it's pliable, and then we braid it. As you braid it, you're putting your prayers into the braid. And what we do is we actually burn the end of the braid and we use it as a smudge, just like you would sage. Sage, most people know to be used to get rid of negative energy whereas you burn sweet grass almost directly afterwards to bring in the positive energy. It can grow very, very, very long, up to almost 12 to 24 inches long. And it has very round edges. This is one of the plants that helped me write my book, 50 Plant Medicines: Indigenous Oral History and Perspective. There are many plants that are understood by our tribal nations as sacred medicines, and sweet grass is one of them. Unfortunately, our sacred medicines are being exploited, just like our people have been exploited for profit and expansion. My hope is that more people understand not only the value of sweet grass and other sacred medicines, but the value in preserving and protecting sacred medicines like it.
Plants of the Earth
Ohkehteau (Plants of the Earth): A Shinnecock Oral History, on view through November 7, highlights native plants around Brooklyn Botanic Garden and the ways that Indigenous peoples use and know them. On your self-guided tour, hear Chenae Bullock tell stories passed down to her and describe traditional uses for plants, including medicines that have been used for thousands of years.
Look for exhibit signs around the Garden.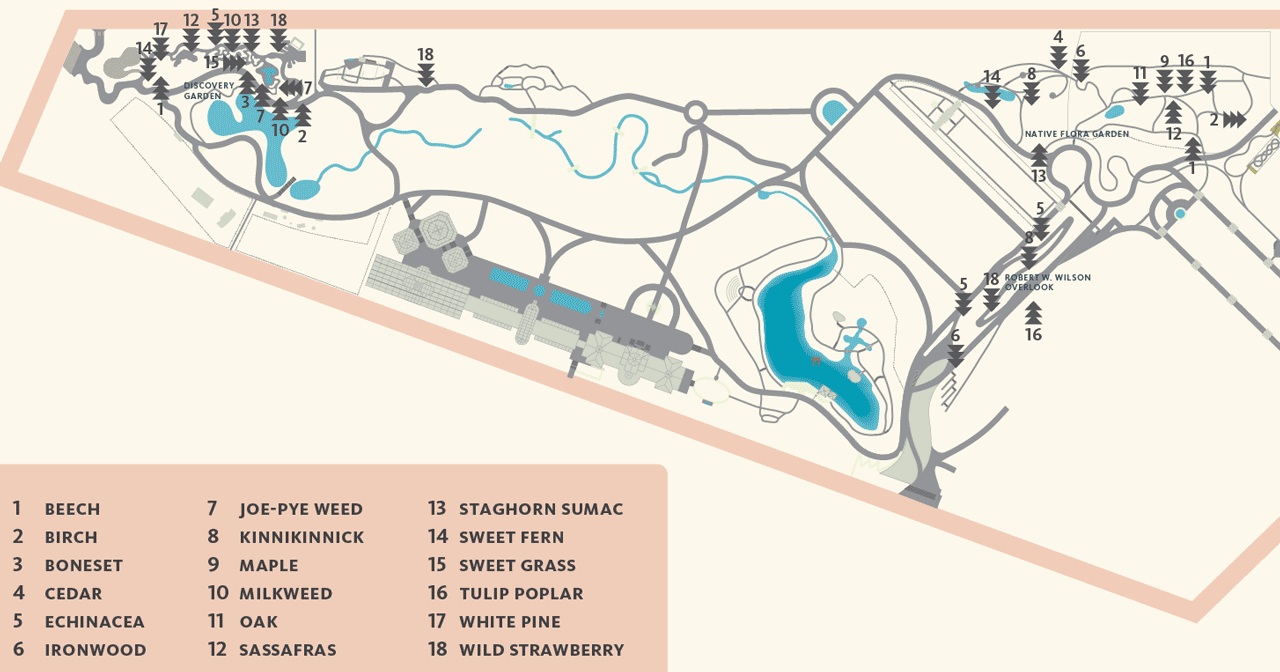 {plants_earth_credits}
Image, top of page: