Wild Strawberry
Wild Strawberry (Fragaria virginiana)
Overlook, Herb Garden, Discovery Garden
Running time 1:04
Our traditional word for strawberries is wuttahimneash. Wuttahimneash is the first berry of the year. In the Northeast, we celebrate this berry by holding Strawberry Thanksgiving, which is usually held in late spring around June, although the calendar isn't something that we follow. We pay more attention to the environment. So when the strawberry is ripe, we know it's time to celebrate Strawberry Thanksgiving. During that time, we let go of any past grudges and hardships that may be held against family members or close friends. As strawberry is the first berry of the year to bloom, we're thankful for the renewal of the Earth and the fruits that are birthed from it. Wuttahimneash is a wonderful source of potassium, fiber, and hydration. It's found in meadows, trails, and clearings and the flowers are blooming from April to May.
Plants of the Earth
Ohkehteau (Plants of the Earth): A Shinnecock Oral History, on view through November 7, highlights native plants around Brooklyn Botanic Garden and the ways that Indigenous peoples use and know them. On your self-guided tour, hear Chenae Bullock tell stories passed down to her and describe traditional uses for plants, including medicines that have been used for thousands of years
Look for exhibit signs around the Garden.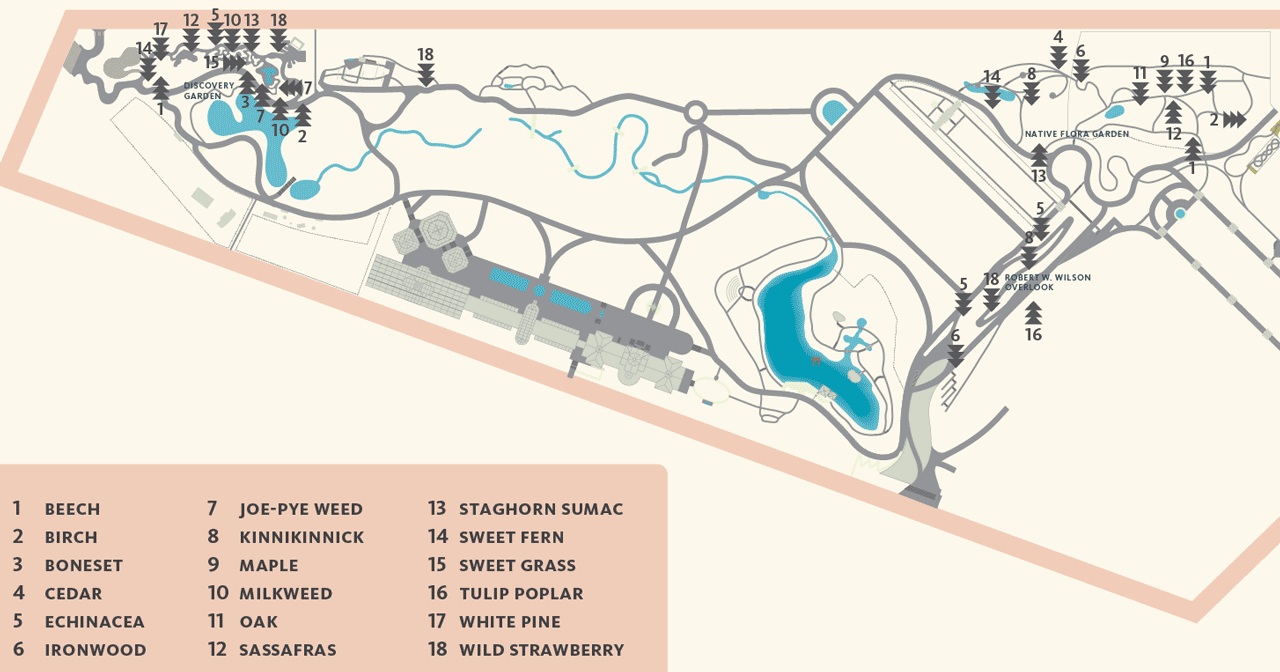 {plants_earth_credits}
Image, top of page: