Dancing Aphids and Summer Sun Oxeyes
In the Discovery Garden's meadow beds, alongside eastern bottle-brush grass (Elymus hystrix) and milkweed (Asclepias incarnata), you'll find blooming drifts of summer sun oxeyes (Heliopsis helianthoides var. scabra 'Sommersonne'). But pay close attention, and you'll notice a whole world beneath the oxeyes' golden-yellow, daisy-like blooms. What might seem like red spots on the stems and undersides of leaves actually are, upon closer inspection, clusters of tiny red aphids piercing the fleshy herbaceous stems to feed on the sap.
Jenny Blackwell, gardener of the Discovery Garden, first noticed the aphids in 2016, and each year without fail, they have reappeared only on the summer sun oxeyes. Brush your hand lightly over the aphids, and they'll do what Blackwell describes as a "waggle dance," a type of defense mechanism where they wiggle their bodies to ward off predators. She's noticed, too, that the aphids tend to be more prolific on the oxeyes that are pushing out new growth—a time when more sugar is being carried through the plant's phloem tubes.
A common garden pest, aphids are typically not a welcome sight. In past years, Blackwell tried spraying the plants with water to knock off the aphids, but that method wasn't successful. At a certain point, realizing that the majority of the oxeyes survived and did just fine, she decided to let them be. A few oxeyes do die or fail to flower, but the damage as a whole is usually minimal.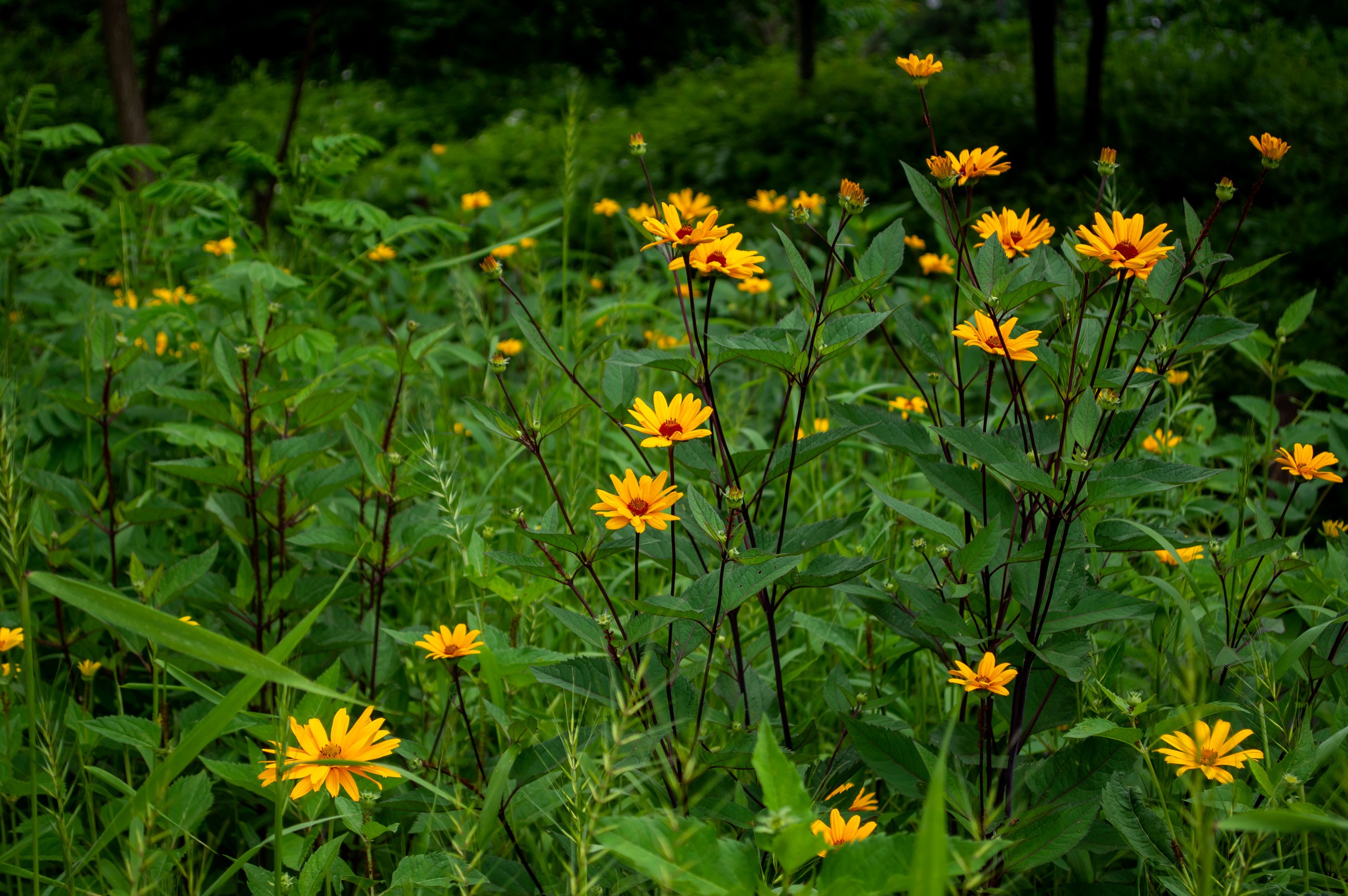 In the Discovery Garden, a place meant to be explored with all the senses, these plants offer a window into an ecosystem. The oxeyes come back each year, serving as host to their dedicated aphids, which in turn provide food for other insects. In a span of just a few minutes observing these oxeyes, you might notice other insects present, such as native ladybugs—although the sap isn't what they're after. "There's a lot of life on these leaves," says Blackwell.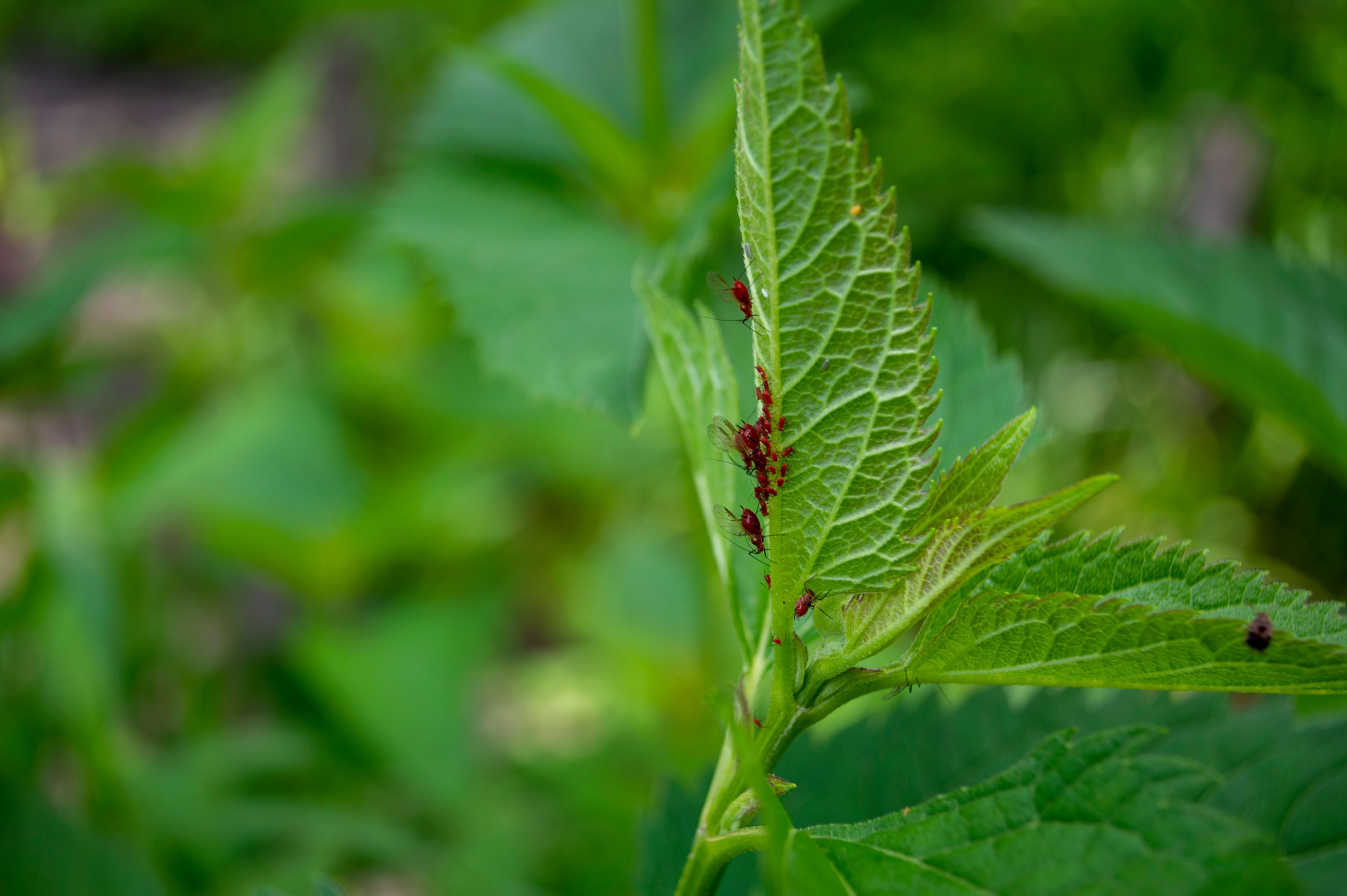 These dancing aphids can be easy to miss, if you don't know where to look. The next time you're in the Discovery Garden, peer under a leaf, or two. "The kids notice them all the time," notes Blackwell. "Adults don't notice them unless we point them out."