Brooklyn Weed Tree Employed to Monitor Lanternflies
Tree-of-heaven (Ailanthus altissima) plants have been placed around the Garden as part of a strategy to mitigate the risk of a potentially devastating pest—the spotted lanternfly.
The invasive insect, which is native to China, was first discovered in the United States in Pennsylvania in 2014 where it has wreaked havoc on the state's vineyards and other agricultural crops. Since then, infestations have been recorded in five states, including New York and New Jersey, with confirmed sightings nearby in Brooklyn in 2020.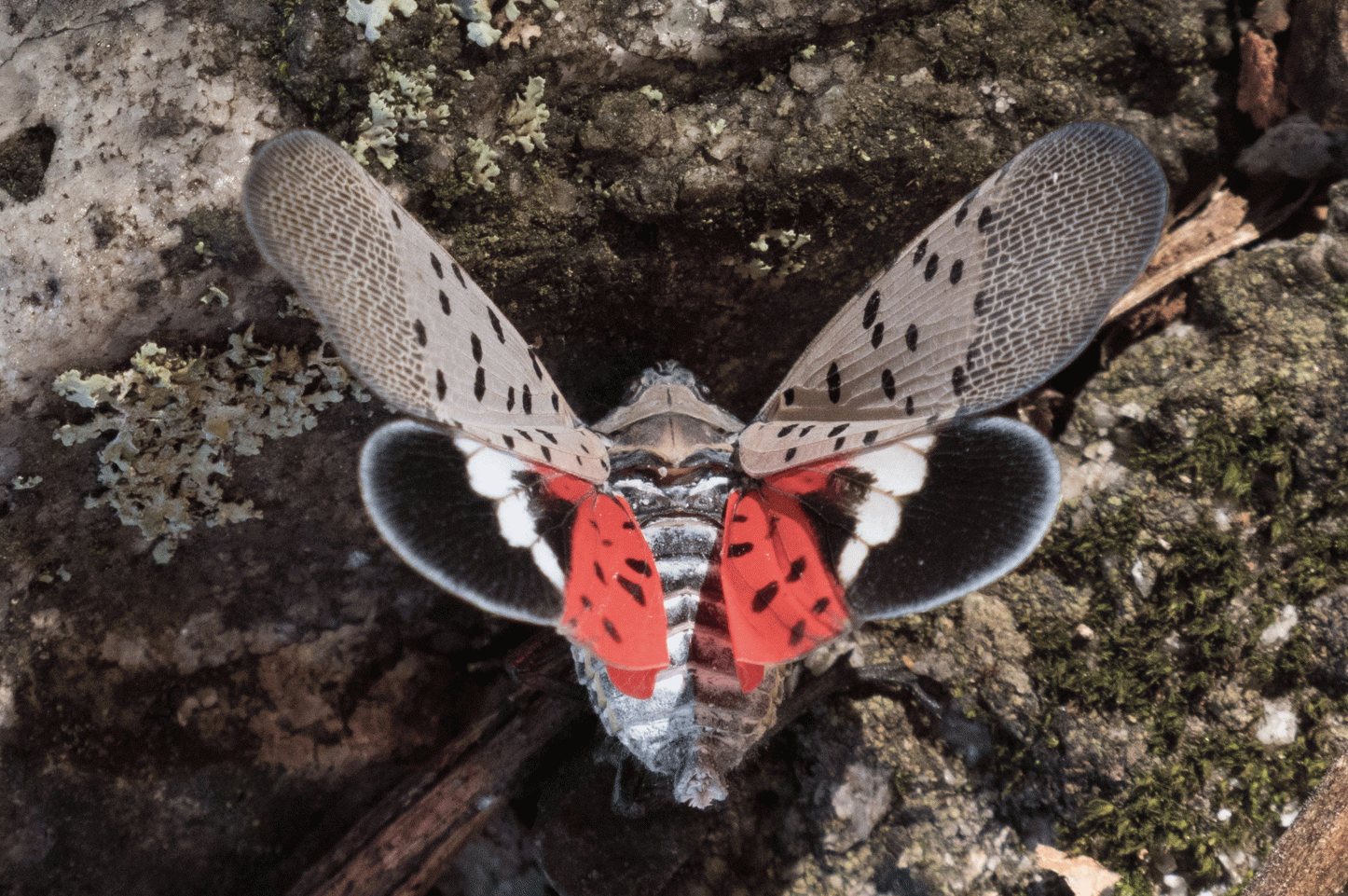 An adult spotted lanternfly. Photo by Lance Cheug, USDA.
"It's a pretty good bet that it's coming to us, and we need to be prepared," says Ronnit Bendavid-Val, BBG's director of Horticulture.
Tree-of-heaven, an invasive species itself that commonly grows as a weed tree all around Brooklyn and beyond, is one of the spotted lanternfly's preferred host plants, which makes it useful as an indicator plant.
Eleven planters containing young trees have been placed on-site. In addition, one mature plant is part of the collection near the conservatories and a young volunteer tree in the Native Flora Garden has been allowed to grow there. All of these specimens will be monitored carefully by BBG staff for signs of infestations. Any adults, nymphs, or egg masses discovered will be reported to the USDA and the tree will be quickly treated with appropriate pesticides.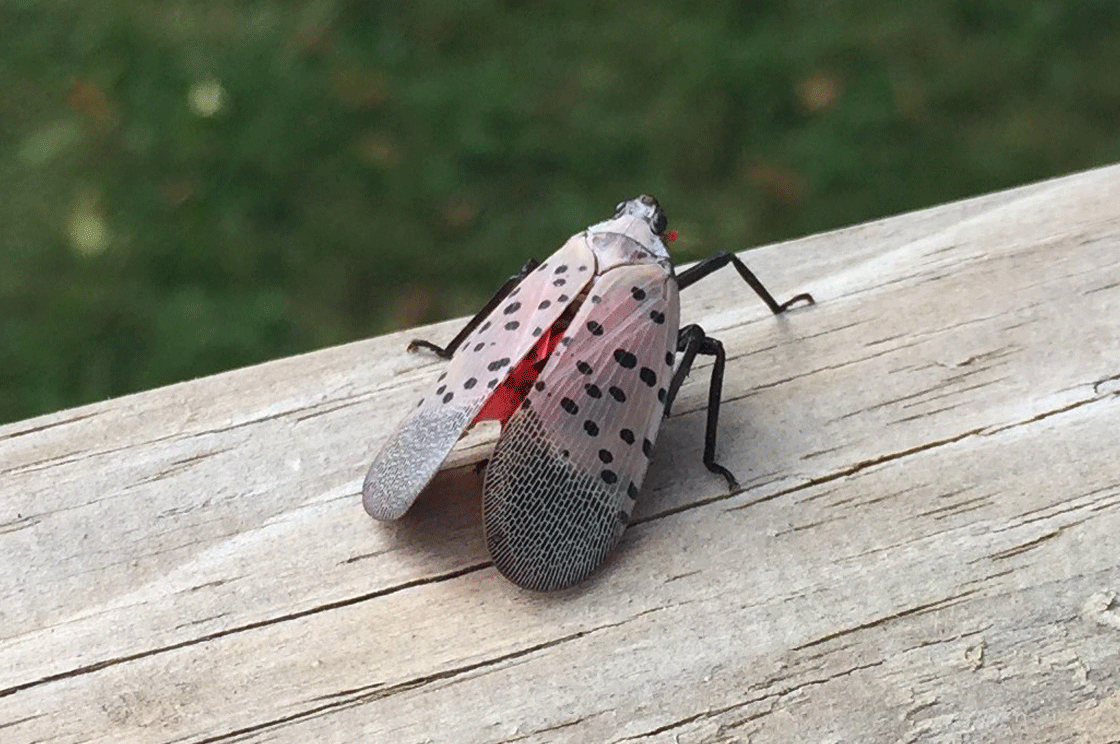 An adult spotted lanternfly with wings closed. Photo by Walthery.
The insect is in its nymph stages from May through July. There is considerable overlap between the various stages of its lifecycle. Adults begin to appear in June and can be seen as late as December. They lay egg sacks beginning in September and through December.
If you see any sign of the spotted lanternfly at BBG, please contact the Garden right away at help@bbg.org. Please include:

Where you saw it in the Garden
When you saw it in the Garden
A photo if you can
To learn more about the spotted lanternfly, visit these websites: