Release Date: September 12, 2013
Brooklyn Botanic Garden has been awarded a three-year, $150,000 grant from the Institute of Museum and Library Services (IMLS) in support of its living collection management program. With these funds, BBG will be able to inventory and retag the Garden's living collections and create a more robust and accurate data profile for each plant. The project will also connect the living collections system with a plant image database and public web interface. The integrity, depth, and ease by which information can be found will be vastly improved, paving the way for broader digital and physical access to the Garden's collections.
"This will truly be a complete inventory of the collections over the next five years, and position us as leaders in the field of horticulture," said Tony Morosco, director of Plant Collections.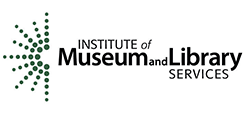 About the Institute of Museum and Library Services
The Institute of Museum and Library Services is the primary source of federal support for the nation's 123,000 libraries and 17,500 museums. Our mission is to inspire libraries and museums to advance innovation, lifelong learning, and cultural and civic engagement. Its grant making, policy development, and research help libraries and museums deliver valuable services that make it possible for communities and individuals to thrive. To learn more, visit www.imls.gov and follow IMLS on Facebook and Twitter.
About Brooklyn Botanic Garden
Founded in 1910, Brooklyn Botanic Garden (BBG) is an independent nonprofit institution committed to education, research, and the display of horticulture. BBG serves communities in New York City and internationally through its world-class gardens, extensive research collections, and numerous educational and community programs. Situated on 52 acres in the heart of Brooklyn, the Garden is home to over 12,000 kinds of plants and hosts more than 750,000 visitors annually.
Brooklyn Botanic Garden is open from 8 a.m. to 6 p.m. Tuesday through Friday, and from 10 a.m. to 6 p.m. on Saturday and Sunday. The Garden is closed on Mondays except public holidays. General admission is $10 for adults and $5 for senior citizens (65 and older) and students with ID. Children under 12, all school groups, and Garden members are admitted free at all times. Visitor entrances are at Flatbush Avenue, 990 Washington Avenue, and Eastern Parkway. For directions, please visit bbg.org/visit/directions.
Learn what's happening at Brooklyn Botanic Garden at bbg.org/visit/calendar, read the Garden's blog at bbg.org/news, and see photos of current botanical highlights at bbg.org/bloom.
Image, top of page: