Celebrating the 100th Anniversary of the Japanese Hill-and-Pond Garden
Visionary Award Honoree
Toshiko Akiyoshi
International Jazz Pianist and Composer
Centennial Gala Co-Chairs
Suzanne Marquard
Priscilla Newbury
Jonathan M. Weld
5:30 p.m.

Strolling Cocktails
Champagne in the Japanese Hill-and-Pond Garden
Cocktails on Lily Pool Terrace

8 p.m.

Dinner on Cherry Esplanade
Visionary Award presentation with performance by Toshiko Akiyoshi

9:30 p.m.

After Party: Drinks, Dessert, Dancing!
The evening's menu will be designed and prepared by Chef Yuhi Fujinaga, of New York City's The Sea Grill and Orlando's Morimoto Asia, in the celebratory style of his homeland with modern Japanese technique and spirit.

Festive botanical attire encouraged.

Tickets range from $500 to $50,000; tables for ten start at $7,500.

Tickets held at the door. Complimentary valet parking provided for cocktails and dinner guests.

Bid on unique items and experiences at charitybuzz.com/support/brooklynbotanic from May 31 to June 14.
Honoree
Visionary Award
Toshiko Akiyoshi
Over the course of a six-decade career, internationally recognized pianist, bandleader, and composer-arranger Toshiko Akiyoshi has created a remarkable bridge between Japan and the United States, and New York City in particular, through jazz.

Akiyoshi was born in Manchuria, where she began playing the piano at age six. At the end of World War II, her family returned to Japan, and in 1952, the jazz pianist and composer Oscar Petersen heard her play while on tour there. With his encouragement, Akiyoshi moved to the United States and became the first Japanese student at the Berklee School of Music in Boston.

She moved to New York in 1959 and began performing at Birdland, the Village Gate, the Five Spot, the Half Note, and other clubs. In the 1970s, Akiyoshi began exploring Japanese themes in her compositions and arrangements, incorporating them into the strong jazz base that defined her music. Akiyoshi and her husband, saxophonist and flutist Lew Tabackin, formed the jazz group that eventually became Toshiko Akiyoshi Jazz Orchestra Featuring Lew Tabackin.

An NEA Jazz Master and recipient of the Shijahosho (awarded by the Emperor of Japan), she has also received 14 Grammy Award nominations and many other honors.
Celebrating the Japanese Garden Centennial
Brooklyn Botanic Garden is proud to celebrate the 100th anniversary of its iconic Japanese Hill-and-Pond Garden and a century of friendship and cultural exchange with Japan.

BBG's deep connection with Japan began with the opening of the Japanese Hill-and-Pond Garden in 1915. The first Japanese garden created in an American public garden, it was made possible by the support of early BBG benefactor and trustee Alfred T. White. Considered Japanese landscape designer Takeo Shiota's masterpiece, it has become one of the most beloved Japanese-style gardens outside Japan.

Shiota's design reflects a blend of Japanese garden styles, with rolling hills and a viewing pavilion that overlooks a dramatic torii (gateway) emerging from the pond. Paths lined with pruned evergreens and flowering cherry trees meander along the pond's shore, across wooden bridges and past a waterfall, stone lanterns, and a Shinto shrine.

The Garden is also home to several other world-renowned Japanese horticultural collections. The C.V. Starr Bonsai Museum displays one of the finest bonsai collections in the United States. BBG's extensive ornamental cherry collection draws as many as 200,000 visitors in the spring. Following the cherries are the blooms of the Garden's exquisite tree peony collection, established through a gift from the Japanese town of Yatsuka-Cho, Shimane Prefecture, in memory of the events of September 11, 2001.

Learn more about the Japanese Hill-and-Pond Garden Centennial ›
Special thanks to Gala and After Party sponsors and partners: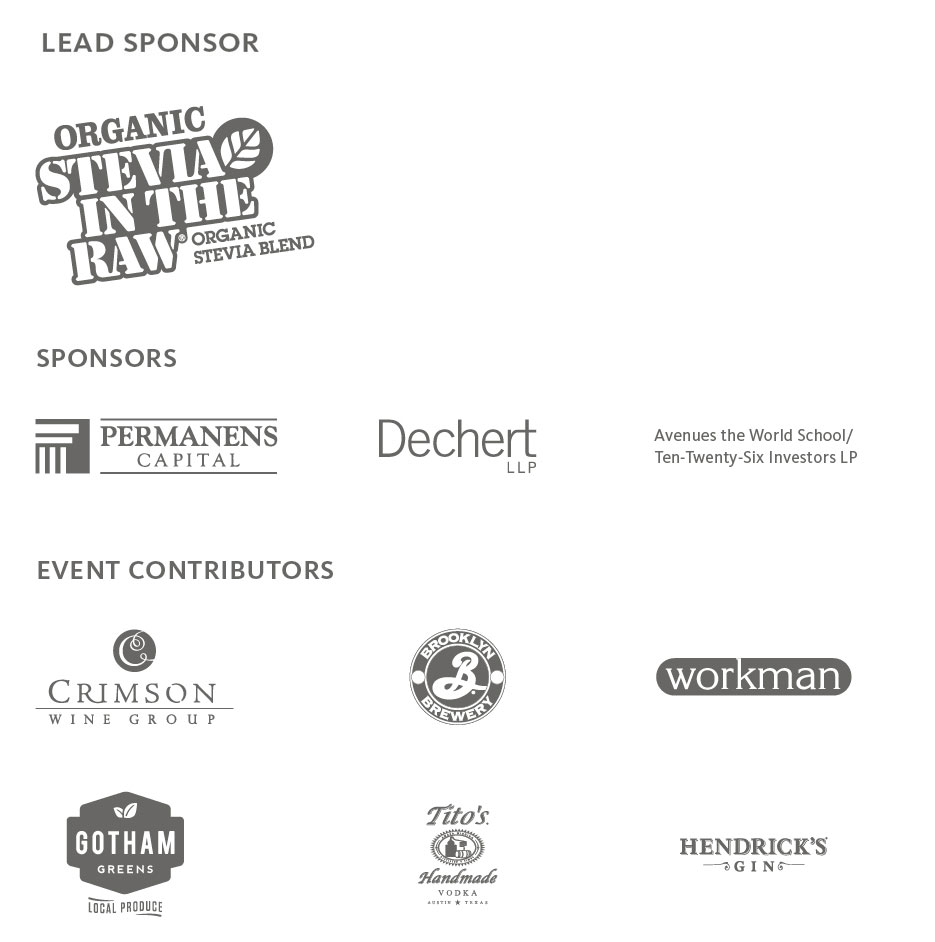 Charity Info
Brooklyn Botanic Garden is a 501(c)(3) not-for-profit corporation. A portion of membership fees and benefit event tickets, and 100% of contributions are tax deductible.

The full legal name and address of the Garden is

Brooklyn Botanic Garden Corporation
1000 Washington Avenue, Brooklyn, NY 11225

BBG's federal tax identification number (TIN) is 11-2417338.
Double Your Impact
Many companies will match charitable contributions made by their employees. Learn More ›

---