The Spring Gala is sold out!

You can still contribute to BBG and the Spring Gala by making a gift below or by calling Development at 718-623-7356.
Honoring
Donnel Baird and Keith Kinch
Cofounders, BlocPower
Gala Co-Chairs
Emme and Jonathan Deland
Kimiko and Reverend Dr. William Lupfer
Don and Madonna Reed
Serge and Kerone Vatel
5:30 p.m.

Strolling Cocktails
Champagne at Diane H. and Joseph S. Steinberg Visitor Center
Cocktails in the Plant Family Collection and Shelby White and Leon Levy Water Garden

7:30 p.m.

Dinner
Special toast to Shelby White and the Leon Levy Foundation

9 p.m.

After Party
Drinks, dessert, and dancing on Cherry Esplanade
Tickets range from $500 to $2,500; tables for ten start at $7,500. Proceeds from the Spring Gala provide essential support for the Garden's programs and collections.

Inspired by the Garden's own revitalization, the evening's menu will be designed and prepared by Patina Restaurant Group. Each course will feature fresh ingredients that were sustainably grown and harvested.

Festive botanical attire encouraged. Tickets held at the door. Complimentary valet parking provided for cocktails and dinner guests.
Special thanks to Gala and After Party sponsors and partners: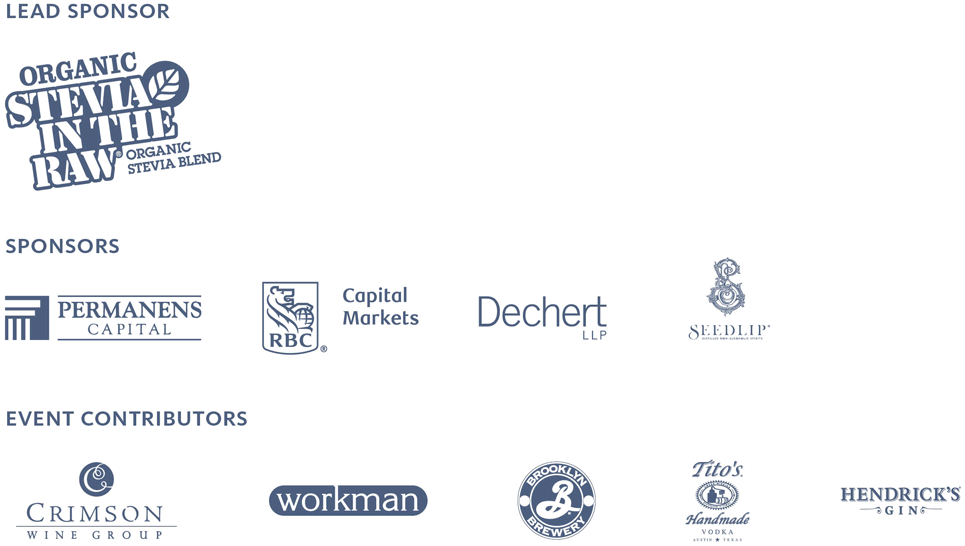 Contact Us
For more information about tickets, donations, and sponsorship or to purchase tickets or donate by phone, call Special Events at 718-623-7356 or email [email protected].
Charity Info
Brooklyn Botanic Garden is a 501(c)(3) not-for-profit corporation. A portion of membership fees and benefit event tickets, and 100% of contributions are tax deductible.

The full legal name and address of the Garden is

Brooklyn Botanic Garden Corporation
1000 Washington Avenue, Brooklyn, NY 11225

BBG's federal tax identification number (TIN) is 11-2417338.
Double Your Impact
Many companies will match charitable contributions made by their employees. Learn More ›about gift matching

---