During a demonstration on a specially crafted tea stage in the Japanese Hill-and-Pond Garden, taste seasonal sweets and delicious matcha tea while experiencing the tranquility of this ancient practice. Participants are also treated to a guided tour of the garden.


This program, and the Idoshiki Chashitsu (移動式茶室) or "roaming teahouse," is supported by the Globus family.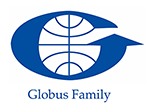 $45 member; $48 nonmember.
Learn More