Among the many lessons of the pandemic is the undeniable importance of the outdoors in our everyday lives. As we emerge from a collective experience of being anchored to home, we consider and celebrate the ways in which gardeners—along with the plants they know and love—shape the meaning of place, home, and belonging. This year's conference will dig into often-overlooked horticultural histories as well as personal life stories to examine the ways in which who we are and where we come from show up in our gardens throughout Brooklyn and beyond.

ASL interpreters and automated closed-captioning will be provided. Recordings and transcripts will be available after the event.
Program
Opening Talk

In My Own Backyard: Turning Inward, Making Space

Ena K. McPherson, community gardener and advocate

The renowned Bed-Stuy community garden leader reflects on her personal gardening journey. The pandemic has meant navigating a new, more private landscape; McPherson shares lessons gained about herself, plants, and community: past, present, and future.

This presentation is followed by a moderated Q&A with the presenter and registered attendees.

Ena K. McPherson & Hru Dejenaba Biographies

An outspoken leader in community garden activism for 20 years, Ena K. McPherson aspires to foster best practices that teach, beautify, build, and strengthen diverse communities. Originally from Jamaica, McPherson has been a Bed-Stuy resident for many decades, where she founded both Tranquility Farm and Feeding Tree Community Garden. She is also a leader at Vernon & Throop and T&T community gardens. McPherson is a certified BBG Brooklyn Urban Gardener, master composter, former Partnerships for Parks Fellow, and founder of the Central Brooklyn Gardeners Coalition. She received the NYC Parks Department GreenThumb Lifetime Achievement Award in 2016.

You can follow Ena K. McPherson on Facebook and @YeOldeHouseRestoration on Instagram.

Find Tranquility Farm and The Feeding Tree Community Garden on Facebook, and follow Tranquility Farm and T&T and Vernon Gardens on Instagram.

Hru Dejenaba is from Bed-Stuy Brooklyn. A sophomore at the Academy of Urban Planning and Engineering in Bushwick, he has varied interests in mathematics, astronomy, mechanical engineering, writing, and computer sciences. As an apprentice at Tranquility Farm under the mentorship of Ena McPherson, he spends nearly every Saturday morning caring for the chickens and tending to the needs of the garden. After nearly three years of this work, he sustains a strong commitment to being a crucial part of his neighborhood's greenspace.

Videos

Community Voices

Hear advice and inspirations from a few of Brooklyn's gardeners.

Gardener Biographies

Maeve Turner has been curator of the Herb Garden since 2014, but first found the joy of working with plants in 2005 while working at Morning Glory Farm on Martha's Vineyard, Massachusetts. She loves the opportunity to combine her horticultural and agricultural knowledge for the aesthetic enjoyment of the public.

The son of Caribbean Immigrants, Kofi Thomas is a community builder and avid gardener. His mission is to connect people with their environment and their neighbors. A member of several community gardens, his motto is "We Grow Together." Visit the Good Life Garden at goodlifegarden.org and on Facebook.

Maureen O'Brien is the community field manager at Brooklyn Botanic Garden. She is a committed Master Composter, Greenest Block in Brooklyn participant, and longtime Brooklyn community gardener at 6/15 Green. A dedicated greening activist, food grower, and environmental educator, Maureen has a certificate in horticulture from BBG. She proclaims herself a compost queen and loves leading the Tomato Heaven class.

Nancy Nieland is curator of the Osborne Garden. After completing a BBG horticulture internship, Nancy joined the staff as a gardener's aide in 2005. She became a grounds gardener and heavy equipment operator in 2008 and in 2012 was promoted to manage the Osborne Garden. "I enjoy public gardening and seeing visitors as they are transported from a busy city street to the vast green Osborne Garden." Before joining BBG, Nancy studied horticultural therapy and was a gardener at the landscaping company Blondie's Treehouse in Mamaroneck, New York. She is a master composter and teaches turf management and groundcovers in BBG's Horticulture Certificate Program.

Brenda Thompson-Duchene is a community gardener and a USDA-registered urban farmer. She started gardening in 1986 in an empty lot at the corner of Amboy and Sutter that had become a dumping ground. With permission from NYC, she started a community garden for shelter residents and seniors. Ms. Duchene is now involved in five community gardens in the Brownsville/East New York area: Green Valley Farm, Isabahlia, Iso Student Farm, Powell Street Garden, and Floral Vineyard. In 2010, Ms. Duchene founded Isabahlia Ladies of Elegance Foundation Inc. The organization helps families in the community and provides fresh locally grown produce. Brenda also runs farmer's markets, healthy meal workshops, recreational activities for children and an adult gardening program.

Margarita Poulson is the curator of BBG's Water Garden. She also teaches botanical jewelry making at BBG, NYBG, and other gardens where she shares the indigenous knowledge of transforming plant materials, particularly native and tropical seeds, into unique and fun botanical ornaments for home and body.

Wilbur A. Levin Keynote Address

Altering Brooklyn Forever: The Greening of a Beloved Borough

Wambui Ippolito, horticulturist and landscape designer

If we want a Brooklyn that is healthy, peaceful and sustainable, there's bad news, and there's good news. A bird's-eye view of Brooklyn shows a mass of concrete interspersed with small sections of green, and it seems like new, modern, boxy housing structures are going up everywhere. Meanwhile, "green walls" are trending and the borough's tree canopy grew by almost two percent in the past seven years. In her keynote address, Ippolito shows how if only we would widen our optics a little bit, we could increase tree canopy, pollinator, floral, and faunal diversity by leaps and bounds.

The Wilbur A. Levin Keynote Address is followed by a moderated Q&A session with the presenter and registered attendees.

Wambui Ippolito Biography

Wambui Ippolito is the 2021 Best in Show award winner at the Philadelphia Flower Show. Born in Kenya, Ippolito was influenced by her mother's garden in Nairobi, her grandmother's farm in the countryside, and the natural landscapes of East Africa. A graduate of the New York Botanical Garden's School of Horticulture, Veranda magazine named her one of "Eleven Revolutionary Female Landscape Designers and Architects Everyone Should Know" in 2021. Ippolito lectures internationally and is the founder of the BIPOC Hort Group, a multicultural professional organization with membership from Asia, Africa, Latin America, the Caribbean, and the U.S. She lives in New York City, where she concentrates on urban gardens, public spaces, and large estates. You can follow her on Instagram at @wambuilovesplants.

Welcome

National Grid

Renee McClure welcomes conference participants on behalf of National Grid, Major Sponsor of Community Greening programs at Brooklyn Botanic Garden.
Resources
The conference presenters have compiled this list of resources to help you further explore urban and community greening, advocacy, and more—throughout the year.
Support
Brooklyn Botanic Garden gratefully acknowledges support for these programs from Brooklyn Community Foundation, the Family of Wilbur A. Levin, National Grid, NYS Office of Parks, Recreation and Historic Preservation, the NYS Assembly and NYS Senate, NYC Department of Cultural Affairs, the NYC Department of Sanitation, Brooklyn Borough President Antonio Reynoso, and the NY City Council.

Leadership Support, Community Greening Programs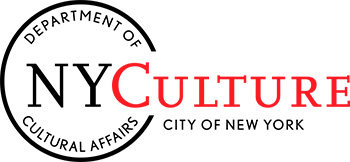 Major Sponsor, Community Greening Programs


---