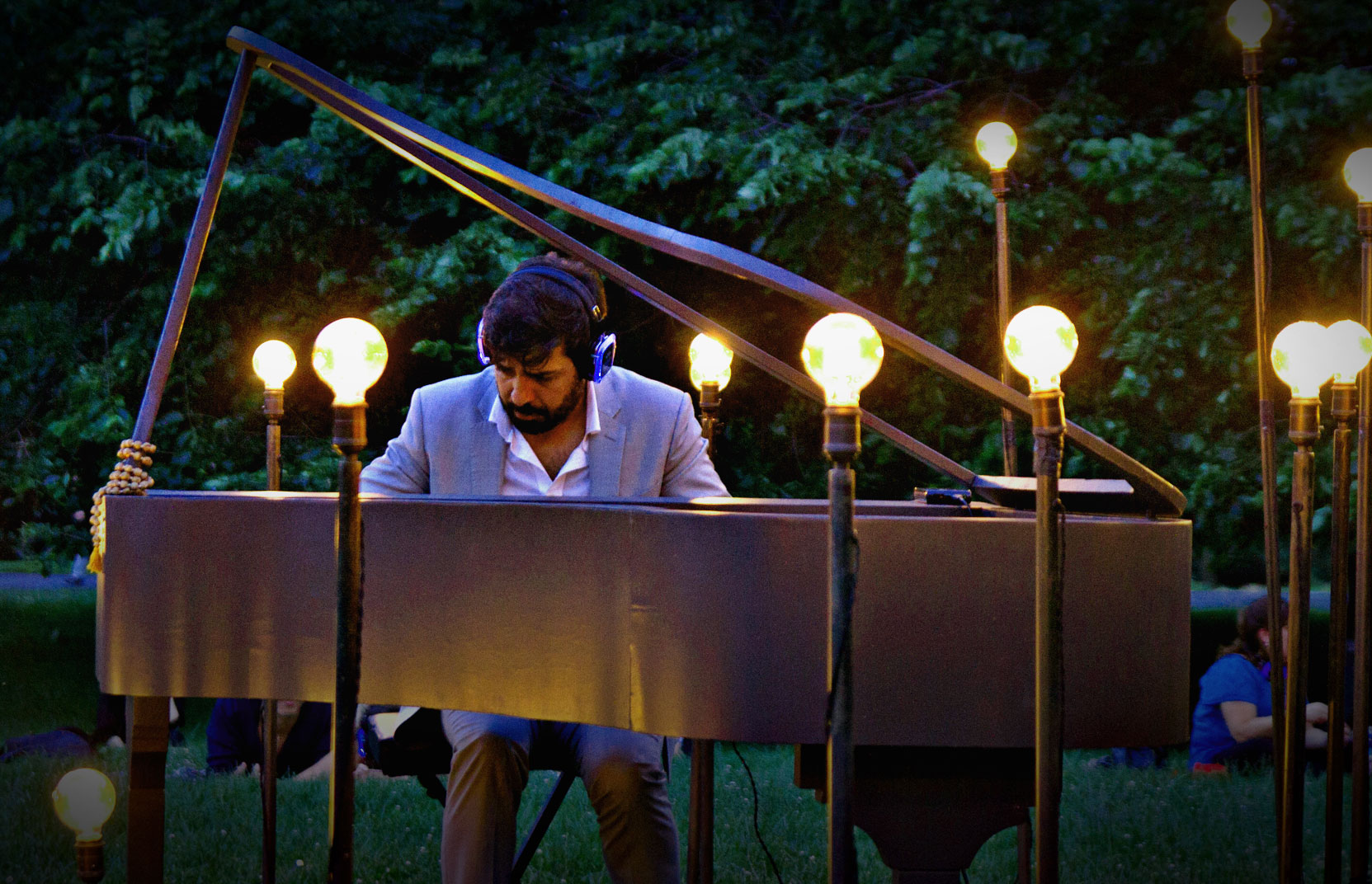 Composer and pianist Murray Hidary is the creator of MindTravel, a unique and magical musical experience delivered "silently" through headphones (provided on-site). These real-time compositions are a perfect way to relax as the sun sets over Brooklyn Botanic Garden.
Hidary transports audiences on a journey that is at once expansive and transformative. MindTravel has been brought to Lincoln Center, the Brooklyn Museum, the Metropolitan Museum of Art, and other venues; festivals including Wanderlust, Carlsbad, and Burning Man. Find out more at mindtravel.com.
Free with Garden admission.
See Admission Prices ›
Bring a photo ID to check out headphones. Headphones are assigned first-come, first-served with preference given to individuals who preregistered.
Garden After Hours

This event is part of the programming for Garden After Hours: special evening access every Tuesday during July and August. Learn More ›