Plants in Bloom
Spanish Bluebell Shoots

Hyacinthoides hispanica 'Excelsior' (Spanish bluebell) shoots sprouting in Bluebell Wood. Photo by Lee Patrick.
More Plants in Bloom ›
Garden Map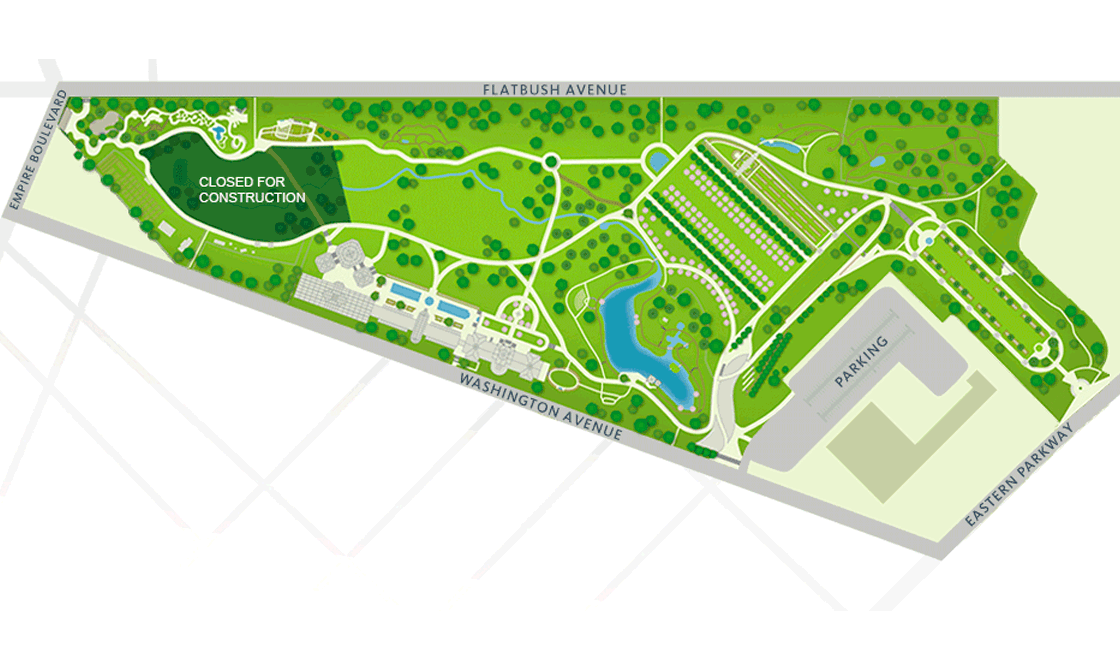 Gardens and Conservatories
Step into one of the oldest and most visited Japanese-inspired gardens outside Japan.
Learn More ›

Over one thousand species and varieties of roses are cultivated in the Cranford Rose Garden.
Learn More ›

See a glimpse of the diverse plant communities in the New York Metropolitan area that existed here hundreds of years ago.
Learn More ›
Plant Database Collection
Most species, subspecies, varieties, hybrids, and cultivars currently grown at Brooklyn Botanic Garden can be found in our Plant Collection Database.
Image, top of page: