Plants in Bloom
Hellebore

Helleborus niger cultivar (hellebore, Christmas rose), blooming near the Flatbush Avenue Entrance. Photo by Lee Patrick.

Winterberry

Ilex verticillata 'Winter Red' (winterberry), in the new Discovery Garden. Photo by Lee Patrick.
More Plants in Bloom ›
Garden Map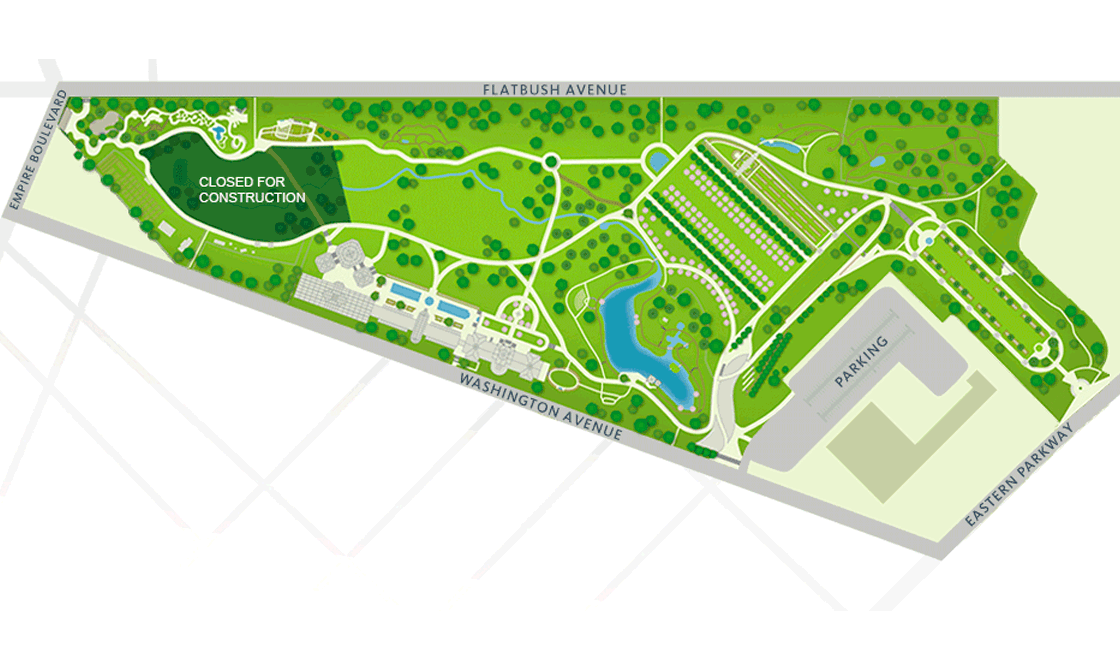 Gardens and Conservatories
Step into one of the oldest and most visited Japanese-inspired gardens outside Japan.
Learn More ›

Over one thousand species and varieties of roses are cultivated in the Cranford Rose Garden.
Learn More ›

See a glimpse of the diverse plant communities in the New York Metropolitan area that existed here hundreds of years ago.
Learn More ›
Plant Database Collection
Most species, subspecies, varieties, hybrids, and cultivars currently grown at Brooklyn Botanic Garden can be found in our Plant Collection Database.
Image, top: