BBG's Guide to Composting
Left on its own, all organic matter will eventually break down through the action of hungry bacteria and fungi as well as larger creatures such as worms, sow bugs, and centipedes. These decomposers consume decaying plant material and convert it into humus.
Composting speeds up this natural process. In just a few months, you can potentially create a topsoil-like amendment that would have taken decades to form naturally. It can then be added to your soil to improve its structure—allowing air and water to enter easily and be retained.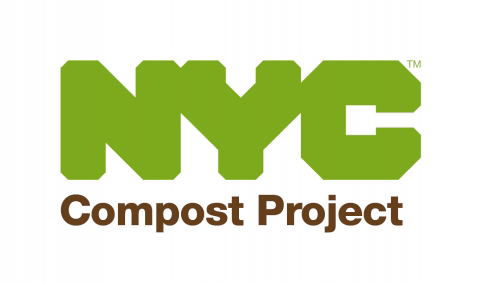 The NYC Compost Project hosted by Brooklyn Botanic Garden helps to reduce waste in NYC and rebuild city soils by giving New Yorkers the knowledge, skills, and opportunities they need to produce and use compost.
Visit BBG's Composting Exhibit, located near the Children's Garden, to see a variety of compost bins, organic materials in different stages of decomposition, and signs to explain the composting process.
For more information, call the Compost Hotline at 718‑623‑7290 or email [email protected].
Learn About Composting
The average household throws away 2 pounds of organic waste each day—vegetable cuttings, fruit peels, eggshells, coffee grounds, and yard trimmings that could instead be composted. When we discard organic waste, we not only lose precious landfill space but also miss out on a valuable resource that can help beautify parks, gardens, and lawns.
Additional Compost Resources
Community Workshops
Contact NYC Compost Project hosted by Brooklyn Botanic Garden staff at [email protected] if you would like us to come to your Brooklyn community garden, neighborhood association, apartment building/board meeting, or civic group to present workshops for 10 persons or more.
Master Composter Certification
Compost enthusiasts and advocates have the opportunity each spring to take the Master Composter certificate course with the NYC Compost Project. This course requires 18–23 hours of classroom instruction, two field trips, plus 30 community service hours helping to advance on-site composting in NYC. Apply for the 2016 course online.
Equipment and Worms
The NYC Compost Project also offers NYC residents Garden Gourmet compost bins at the reduced price of $65, Compost Cranks for $42, and worm bins, including a pound of red wiggler worms, for $55. Learn how to purchase equipment.