Hours & Admission
Today's Hours:
Closed
Free

Adults

$12

Seniors (65+)

$6

Students (12+)

$6

Children under 12

Free

Winter weekdays (December to February)

Free
Directions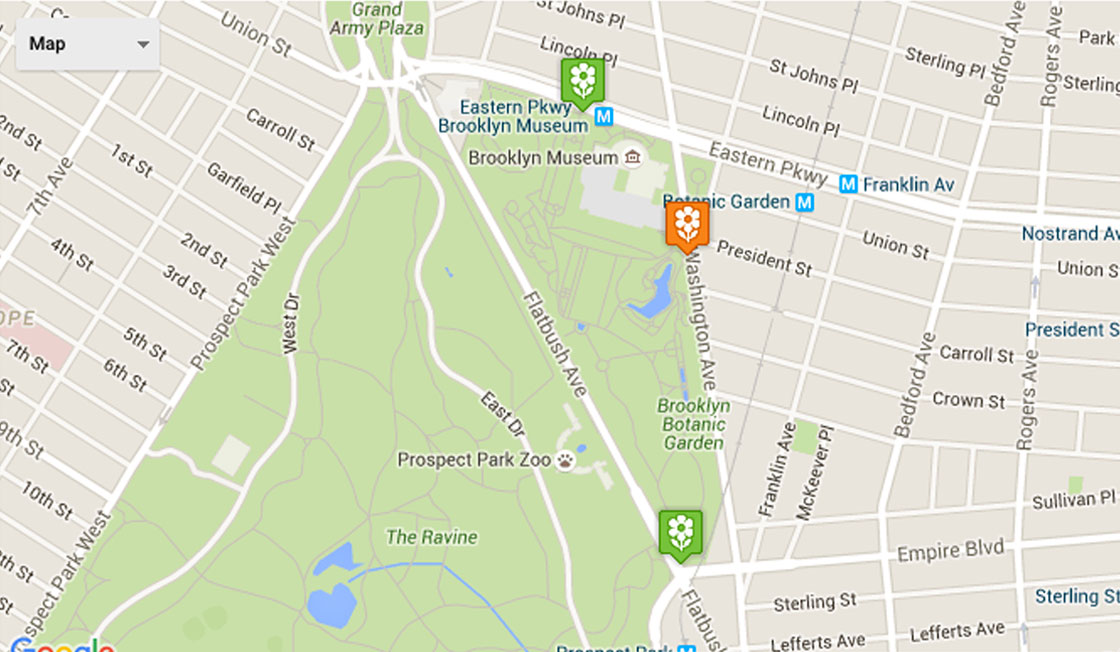 Entrances
150 Eastern Parkway
455 Flatbush Avenue
990 Washington Avenue
Brooklyn, NY 11225
Directions & Parking ›
FAQ
What's in bloom right now? Can I picnic on the grounds? Can we get married at the Garden? Find the answers to your frequently asked questions.
Frequently Asked Questions ›
Dining at the Garden
The Yellow Magnolia Canteen offers delicious, seasonal food.
Learn More ›
Event Calendar
Don't Miss

Adult Workshop
|
Light in Winter
|

December 9, 2016 | 6:30 p.m.–8 p.m. | Preregistration Required
December 6, 2016 | 1 p.m.–1:45 p.m.

December 9, 2016 | 8 a.m.–5 p.m. | Preregistration Required
More Events ›
Suggested Itineraries
See brilliant autumnal foliage, fall roses, wildlife, and much more around the Garden.
Read More ›

Young naturalists (and their grown-ups) can use this guide to explore the Garden.
Read More ›

Some of the most romantic spots in New York City are here in the Garden.
Read More ›
Image, top of page: