Discovery Garden
Open Now!
Get inspired in BBG's expanded Discovery Garden!
Kids of all ages can explore habitats, uncover plant mysteries, and learn about garden wildlife at fun, hands-on exhibits throughout the garden.
Events and Activities

Saturdays and Sundays | 10:30 a.m.–2:30 p.m.
June 6–14; July 11–August 23; September 19–November 1
No programs September 26; October 10, 11, 24
Experiment, learn, and play together in the Discovery Garden. Hands-on stations throughout the garden's meadow, woodland, and marsh habitats, and in the vegetable garden encourage families to explore nature together.
Learn More

Tuesdays | 1:30–3 p.m.
July 7–August 25, 2015
Calling all explorers 2–4 years old (and their caregivers)! Plant a carrot seed, touch a wriggly worm, nestle into a meadow nook to read a story, or create a unique nature craft at special Discovery Garden activity stations designed for toddlers.
Learn More
Tuesday–Friday | 10:15 a.m.–12:30 p.m.
July 7–August 28
Get your hands dirty at kids' discovery stations throughout the Garden. Investigate a mystery plant, hold a water plant and learn how it floats, or go on a pollinator hunt in the meadow!
Learn More
School and Camp Group Visits to the Discovery Garden
Register for Peak Hours
Tuesday–Friday | 9:30 a.m.–1 p.m.
Groups visiting the Discovery Garden during peak hours must register for a time slot.
Registration coming soon.
Off-Peak Hours
Tuesday–Friday | 1 p.m.–closing, plus weekends & winter weekdays
During off-peak afternoons and the winter season, group visits to the Discovery Garden are first come, first served, no preregistration needed. Discovery stations are not available.
Docent-Facilitated Discovery Stations
Tuesday–Friday | 10:15 a.m.–12:30 p.m.
June 16–19; July 7–August 28; October 6–November 6
Students solve plant mysteries and sharpen science skills as they explore the garden's habitats and visit hands-on, docent-facilitated discovery stations.
On inclement weather days, groups may still visit the Discovery Garden and explore the hands-on exhibits, but docent-led discovery stations will not be offered.
Lead Sponsors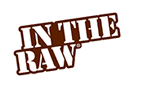 Major Supporters, Discovery Programs