Discovery Garden
Open Now!
Get inspired in BBG's expanded Discovery Garden!
Kids of all ages can explore habitats, uncover plant mysteries, and learn about garden wildlife at fun, hands-on exhibits throughout the garden.
Events & Activities

Saturdays & Sundays | 10:30 a.m.–2:30 p.m.
September 19–November 1, 2015
No programs September 26; October 10, 11, 24
Experiment, learn, and play together in the Discovery Garden. Hands-on stations throughout the garden's meadow, woodland, and marsh habitats and in the vegetable garden encourage families to explore nature together.
Learn More

Tuesdays | 9:30–10:30 a.m.
September 15–October 27, 2015
Calling all explorers 2–4 years old (and their caregivers)! Plant a carrot seed, touch a wriggly worm, nestle into a meadow nook to read a story, or create a unique nature craft at special Discovery Garden activity stations designed for toddlers.
Learn More
Thursdays | 4–5:30 p.m.
October 1, 8, 15, 22, 2015
Meet at Discovery Garden Pavilion
Preregistration Required
Investigate interesting plants and search for critters in the Discovery Garden's habitats using microscopes, dip nets, and other science tools.
Learn More
Tuesday–Friday | 10:15 a.m.–12:30 p.m.
October 6–November 6, 2015
Get your hands dirty at kids' Discovery stations throughout the Garden. Investigate a mystery plant, hold a water plant and learn how it floats, or go on a pollinator hunt in the meadow!
Learn More
School and Camp Group Visits to the Discovery Garden
Students make their own nature discoveries and sharpen science skills as they explore the garden's habitats and visit interactive exhibits. There is plenty to touch, smell, and investigate in this hands-on garden.
Peak Hours
Tuesday–Friday | 10 a.m.–12:15 p.m.
October 6–November 6, 2015
Preregistration Required
Groups visiting during peak hours can participate in volunteer-led Discovery stations. On inclement weather days, groups may still visit the Discovery Garden, but Discovery stations will not be available. Call 718-623-7200, extension 7801, to check weather cancellation status.
To register for a time slot, call 718-623-7220.
Off-Peak Hours
12:30 p.m.–Closing | October 6–November 6, 2015
Plus All Day September 1–October 5, November 6, 2015–April 5, 2016
First Come, First Served
During off-peak afternoons and the winter season, group visits to the Discovery Garden are first come, first served, no preregistration needed.
Lead Sponsors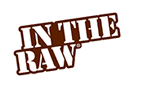 Major Supporters, Discovery Programs