Brooklyn Urban Gardener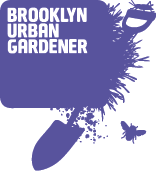 The new Brooklyn Urban Gardener (BUG) certificate program is an ten-week course of interconnected workshops that cover the basics in urban gardening and community greening.
Working in teams, BUG students will also partner with Brooklyn-based organizations to complete a real-life project and donate at least 30 hours to help meet existing needs throughout the borough. Upon completing the course and volunteering for 30 hours, graduates will be certified as Brooklyn Botanic Garden BUG volunteers and support greening projects at community organizations such as schools, senior centers, block associations, community gardens, and more.
For more information about BUG, contact greenbridge@bbg.org or call 718-623-7209.
Download BUG Application Form (pdf)