This English cottage-garden style exhibits plants mentioned in the Bard's poems and plays. More than 80 of the plants mentioned in the works of Shakespeare grow here. Common or Shakespearean names, the botanical name, references for relevant quotations and, in some cases, a graphic representation of the plant, are displayed on labels.
Spring brings a lovely display of bulbs—starting with snowdrops as early as February followed by a succession of daffodils, fritillary, squill, dwarf irises, and tulips.
In summer, lettuces, berries, and herbs are interplanted with ornamental plants in the beds to create a European-style kitchen garden, while a gorgeous array of summer blooms like lilies, poppies, and snapdragons bloom alongside. Sprays of asters bloom in fall.
Garden Layout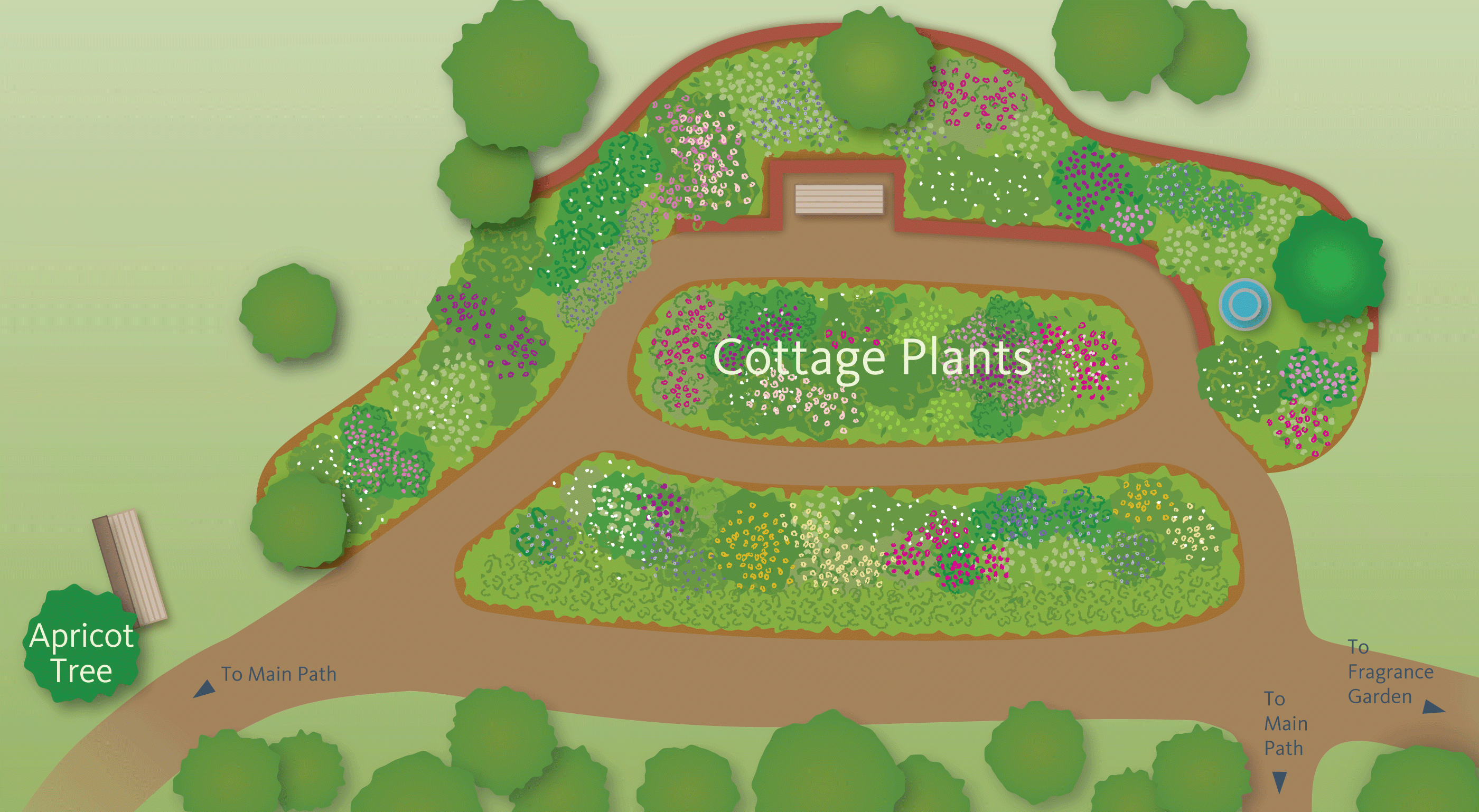 Learn More
Blog > Bloom Alert: Early Spring Blooms
Blog > Snowdrop Struck
How-To Article > Learn to How to Create a Potager: A French Kitchen Garden
Image, top of page: