Greenest Block 2017
The Greenest Block in Brooklyn contest promotes streetscape gardening, tree stewardship, and community development in Brooklyn through block and merchant associations and other groups.
Prizes are awarded for residential and commercial blocks and for greenest storefront, best window box, and other greening efforts.
For more information, email [email protected] or call 718-623-7250.
Congratulations to all the 2017 winners!
2017 Residential Category
2017 Commercial Category
2017 Storefront Category
1st Place

Pro 1 Tire, 781 Fourth Avenue

1st Place | Entered by 27th Street Block Association
Sunset Park

2nd Place

NSK Management, 459 Sixth Avenue

2nd Place | Entered by 10th Street Block Association
Park Slope

3rd Place

Peaches Kitchen and Bar, 393 Lewis Avenue

3rd Place | Entered by Shops of Lewis Avenue Merchants Association (SoLA)
Bedford-Stuyvesant
2017 Best Street Tree Beds Category
2017 Best Window Box
2017 Leadership Awards
National Grid Leadership in Sustainable Practices Award: Tilder Block Association

For Taking Root, a sustainable public greening and education project
East 31st & 32nd Streets between Snyder & Tilden Avenues; Snyder Avenue between East 31st & 32nd
East Flatbush

2017 Best Community Garden Streetscape: Lefferts Place Block Association Community Garden

Lefferts Place between Franklin & Classon Avenues
Bedford-Stuyvesant
Support
The Greenest Block in Brooklyn contest is a project of Brooklyn Botanic Garden and Brooklyn Borough President Eric L. Adams, with leadership support from Brooklyn Community Foundation.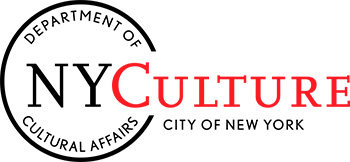 Major Support, Greenest Block in Brooklyn


Major Sponsor, Community Greening Programs


Image, top of page: