White Pine
Eastern White Pine (Pinus strobus 'Fastigiata')
Discovery Garden
Running time 0:56
The traditional Shinnecock word for white is wompi, and koowa is our word for pine tree. We consider all evergreens sacred because they remain green as all other trees die throughout the winter. If you were to break off a branch and bring it into your house, the pine needles would stay green for a long time. White pine holds five needles in one bundle. If it has more or less, it's not white pine. The white pine has a high amount of vitamin C and is used to fight scurvy. You can also boil its needles and make tea for immune support. It's very healthy. We make pitch or glue from the sap to help make our canoes that we call mishoons. The pitch is also used to help glue twine around stone or tool making.
Plants of the Earth
Ohkehteau (Plants of the Earth): A Shinnecock Oral History, on view through November 7, highlights native plants around Brooklyn Botanic Garden and the ways that Indigenous peoples use and know them. On your self-guided tour, hear Chenae Bullock tell stories passed down to her and describe traditional uses for plants, including medicines that have been used for thousands of years
Look for exhibit signs around the Garden.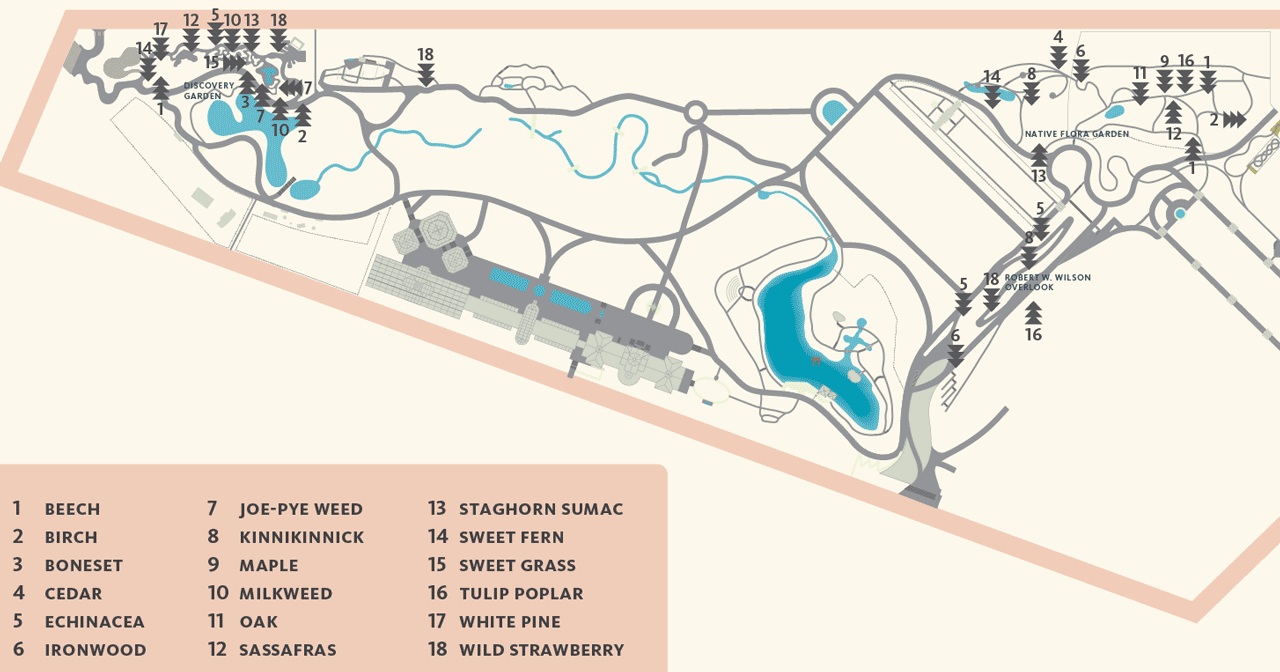 {plants_earth_credits}
Image, top of page: