Con Edison's STEM Days Out at Brooklyn Botanic Garden
Teachers, bring your middle school students to STEM Days Out at Brooklyn Botanic Garden! More than 600 students will participate in Con Edison's STEM Days Out, a free program that aims to spark interest among middle school students in science, technology, engineering, and math (STEM). The program will be held at Brooklyn Botanic Garden on select Wednesdays during spring 2020.
To sign up your middle school class for STEM Days Out, call 718-623-7220 or email [email protected] to check availability and register.
2020 Events
STEM Days Out in the Discovery Garden
Wednesdays, April 22, 29; May 6, 13, 20, 27; June 3, 2020 | 10:15–11:15 a.m. or 11:15 a.m.–12:15 p.m.
Preregistration Required
Explore the Discovery Garden's hands-on outdoor displays, including the fruit and vegetable garden and woodland, meadow, and marsh plant communities. Rotate through gardening activity stations to plant, taste, and harvest fruits and vegetables. Use real science tools and methods alongside our volunteer Discovery Docents, and create your own science project to take home.
The Discovery Garden is outdoors, so students should dress for the weather. This program is subject to cancellation in inclement weather.
Please plan to arrive at the Discovery Garden at the beginning of your program time.
About STEM Days Out
Con Edison provides more than $12 million in financial and in-kind contributions to students and nonprofits in New York City and Westchester that enhance STEM education. Funding includes support for scholarships to students majoring in STEM fields, as well as program support for summer internships and year-round programs benefitting underprivileged and minority students.
Con Edison is committed to improving the quality of life in the communities it serves. Hundreds of nonprofit organizations in Con Edison's service area benefit from its funding, in-kind donations, volunteer efforts, and other strategic resources. For more information, visit coned.com/partnerships.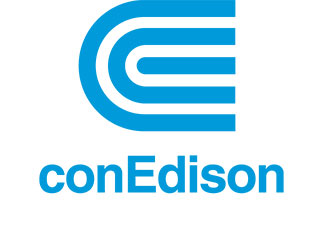 Image, top of page: