Con Edison's STEM Days Out at Brooklyn Botanic Garden
Teachers, bring your middle school students to STEM Days Out at Brooklyn Botanic Garden! Con Edison's STEM Days Out is a free program that aims to spark interest among middle school students in science, technology, engineering, and math (STEM). The program will be held at Brooklyn Botanic Garden on Tuesdays and Thursdays in May 2022.
To sign your middle school class up for STEM Days Out, email [email protected].
STEM Days Out in the Garden
Tuesdays & Thursdays, May 3, 5, 10, 12, 17, 19, 24, 26, 2022 | 10 a.m.–12:30 p.m.
Openings for two groups per date, up to 30 students per group.
Wetlands of NYC
What do wetlands do for you? Discover wetland plants of three different aquatic ecosystems found in NYC: freshwater ponds, tidal marshes, and freshwater marshes.
Students will:
Use science tools to collect and observe water samples from the Garden's ponds.
Learn about adaptations plants use to survive in wet environments through hands-on exploration.
Discover how wetland ecosystems protect NYC neighborhoods.
Look at carnivorous plants up close.
Pot up an aquatic plant to take home.
The program is outdoors in the Discovery Garden and Water Garden, so students should dress for the weather. This program is subject to cancellation in inclement weather. Registered groups should arrive at the south entrance of the Garden, 445 Flatbush Avenue.
About STEM Days Out
Con Edison provides more than $12 million in financial and in-kind contributions to students and nonprofits in New York City and Westchester that enhance STEM education. Funding includes support for scholarships to students majoring in STEM fields, as well as program support for summer internships and year-round programs benefiting underprivileged and minority students.
Con Edison is committed to improving the quality of life in the communities it serves. Hundreds of nonprofit organizations in Con Edison's service area benefit from its funding, in-kind donations, volunteer efforts, and other strategic resources. For more information, visit coned.com/partnerships.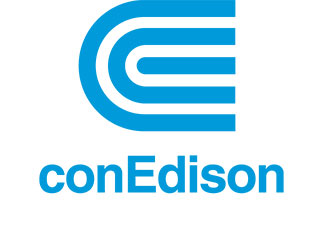 Image, top of page: Elizabeth Peters