Protect Brooklyn's Garden: Join the Fight for Sunlight
Latest News!
july 2023: Brooklyn Botanic Garden is carefully studying a new application by Continuum, the developers behind the failed 960 Franklin Avenue development, for a rezoning of 962–972 Franklin Avenue that would allow for the construction of a bulky 14-story apartment building. Early reviews indicate that the proposed building would block as much as two hours of sunlight daily to the Garden's most sun-dependent zones: the conservatories, greenhouses, and nursery yard. The Garden is opposing this application.
Representatives of the Garden spoke at the Department of City Planning's public scoping meeting on Thursday, July 27, to express our concerns and to urge that the environmental review process take into consideration the impact of the loss of sunlight on this important resource. We will continue to study the proposal and update our supporters.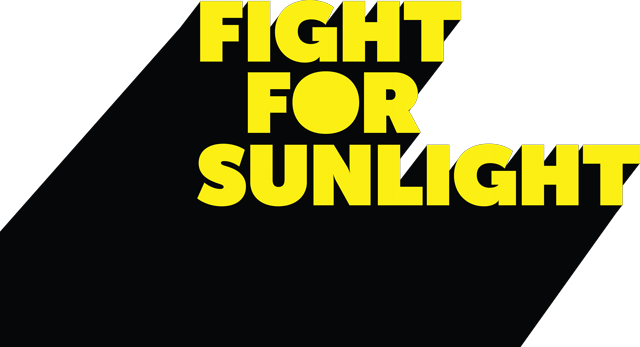 The Existential Threat
From 2019 to 2021, Brooklyn Botanic Garden's plant collections were under serious threat from a proposed massive development complex of four buildings, including two 34‑story towers at 960 Franklin Avenue just 150 feet from the Garden. Towers of this size would block hours of sunlight to the Garden's 23 conservatories, greenhouses, and nurseries, which grow plants for the entire 52-acre Garden site and its community programs.
Current zoning protects the Garden's access to sunlight by capping building height at this location. These laws must remain in place to prevent irreparable damage to the Garden.
This is Brooklyn's Garden, a vital educational and environmental resource for our community, and it's up to all of us to protect it.
"Today I am voicing my opposition to the proposed 960 Franklin Avenue development in Crown Heights that would harm the research and education work carried out by one of this city's prized cultural institutions, the Brooklyn Botanic Garden, and is grossly out of scale with the neighborhood."
—Mayor Bill de Blasio, December 21, 2020
"The Department does not support this application."
—Marisa Lago, director of NYC Department of City Planning, February 1, 2021
"The Council is disappointed that Continuum continues to advance this proposal despite widespread opposition in the community, as well as the clear danger posed to the Brooklyn Botanic Garden's conservatory greenhouses by the shadows that would be cast by these huge towers."
—New York City Council Speaker Corey Johnson and Majority Leader Laurie Cumbo, February 1, 2021
"The 1991 zoning of the district previously contemplated the issue of height restrictions for the protection of the BBG and should be sustained."
—Brooklyn Community Board 9, June 23, 2021
"Given projected adverse impacts on the BBG, and the absence of developer commitment to public purpose beyond MIH, the requested zoning does not provide a net benefit to the community, and therefore should not be advanced."
—Brooklyn Borough President Eric Adams, August 4, 2021
The Fight for Sunlight has prevailed!
The New York City Planning Commission voted on September 22, 2021, to reject the rezoning application for 960 Franklin Avenue. The CPC's vote is a binding decision in the City's Uniform Land Use Review Procedure (ULURP) process and puts to an end the developer's application to build a massive building complex with 39-story towers that would have caused a significant loss of sunlight to BBG's conservatory, greenhouses, and nursery.
"With gratitude and relief, Brooklyn Botanic Garden commends this action by the City Planning Commission. Their decision echoes the belief of so many Brooklyn residents—as well as Mayor de Blasio, Borough President Adams, and Community Board 9—that BBG is a world-class treasure worthy of protection. The Garden is a place for all in the community, and we witnessed the community stand with BBG time and again in our campaign to oppose this rezoning, and for that we are endlessly thankful."
—Brooklyn Botanic Garden's Board of Trustees, September 22, 2021
Earlier Milestones in the ULURP Process
On June 23, Brooklyn Community Board 9 voted unequivocally to disapprove this application, without modification, and also resolved that the 1991 zoning should be sustained. In addition to testimony provided by over 80 individuals during the first public hearing, CB9 chair Fred Baptiste described over 200 letters received by the Board, overwhelmingly against the project. "What is apparent is the extreme opposition in this community," he said, explaining that the text of the resolution tried to capture some of the testimony the board had heard.
On June 29, at a live public hearing, senior staff of the borough president's office heard heartfelt testimony from 103 community members opposing the upzoning proposal for a great variety of reasons; only two individuals spoke in support of the application. On August 4, borough president Eric Adams submitted his recommendation to disapprove the application without modification. His recommendation called out the "well considered" 1991 Washington Avenue Rezoning, intended to protect BBG from inappropriate development on its periphery, and noted "in addition to causing irreversible harm to the Brooklyn Botanic Garden, the anticipated shadow effects of 960 Franklin Avenue would pose a serious detriment to local open space resources and quality of life in Crown Heights."
On Thursday, July 29, the City Planning Commission held its public hearing on this proposal. Our community showed up and spoke up in the biggest way! Speaker after speaker spoke from the heart about what BBG means to them, their families, their community gardens, their schools, and more. City Planning will vote on the rezoning application before the end of September.
Over 60,000 people signed the Garden's petition opposing the developer's application.
Application Summary & Milestones: NYC Zoning Application Portal ›
Read: City of New York Affirmation against Temporary Restraining Order (PDF)
Read: Brooklyn Borough President Recommendation on 960 Franklin Avenue (PDF)
Read: CB9 Resolution on Land Use Application for 960 Franklin Avenue (PDF)
---
Videos: Public Hearings & Community Trainings
The public hearings make clear just how much opposition there is to this project, with an overwhelming number of passionate pleas to protect the Garden and the community. A series of webinar presentations delves into the problematic details of this rezoning proposal.
City Planning Commission Public Hearing

The City Planning Commission held a special public hearing on July 29, 2021, to take testimony on this proposal. See Hearing Video on YouTube ›

Borough President's Office Public Hearing

For over three hours, senior staff of the borough president heard testimony from passionate community members going on record with reasons that the existing zoning should not be amended for this project in a public ULURP hearing on June 29, 2021. See Hearing Video on YouTube ›

Community Board Public Hearing

CB9 Brooklyn heard testimony from the project developers and then hundreds of community members registered their opposition to the rezoning in a public ULURP hearing on June 21, 2021. See Hearing Video on Facebook ›

City Planning Commission Review Session

The NYC Department of City Planning meeting on February 1, 2021, included a presentation by the developer seeking the rezoning package as well as deep concerns voiced by Commission members. See Hearing Video on YouTube ›

Overview

This recording of BBG's December community training event takes a first look at the plans developers submitted to the City, introduces the steps in ULURP, and offers tips on how to craft effective letters and testimony opposing this rezoning. 12/2/20

Zoning & Public Review Overview

Copresented with the Municipal Art Society, this training goes deeper into aspects of large-scale developments (LSD), important zoning concepts like Floor Area Ratio (FAR), and New York City's ULURP process. 2/17/21

Environmental Impacts Overview

This community training, copresented with the Municipal Art Society, takes a deeper look at the City Environmental Quality Review (CEQR) process and the developer's Environmental Impact Statement (EIS) and helps translate technical details into plain English. 3/16/21
FAQ: About the Threat
What is the proposed project?
Real estate developers are asking for a new zoning designation in order to build a massive complex on the three-acre spice factory site at 960 Franklin Avenue, covering about half the block between Montgomery Street and Sullivan Place. Their proposed development would be more than triple the currently allowed density and includes two 34-story towers just 150 feet from Brooklyn Botanic Garden that could rise to over 460 feet each. For context, this would be over 100 feet taller than the existing Tivoli Towers on Crown Street, which is farther away from the Garden and its growing facilities.
How would shade from this project affect BBG's plant collections?
Plants need sunlight! The loss of up to four hours of sunlight a day to the Garden's nurseries, conservatories, and greenhouses threatens to harm many of BBG's plants, including endangered orchids and hundreds-year-old bonsais. And these buildings are where plants for the entire Garden are propagated and grown, so blocking sunlight to the conservatory complex threatens the entirety of the collection, both indoors and out.
Isn't this area zoned for low-rise buildings?
Yes, zoning in the area where this project is proposed, bordering BBG near Washington Avenue, is now capped at 75 feet (approximately seven stories). These parameters were established in 1991 in order to prevent shadows on BBG's conservatory complex.
Why is the conservatory complex location important?
The Garden's greenhouse facilities were intentionally situated on its easternmost border because the area gets more sunlight than anywhere else on the campus. This conservatory complex and the rest of the Garden comprise a world-renowned institution that has become an anchor of the surrounding Crown Heights neighborhood. Shade on Garden facilities would compromise our ability to offer free workshops to community gardeners and to serve Brooklyn's youth (more than 200,000 of whom visit each year) with free, year-round STEM educational programs.
What is the Garden's position on the project? How are they taking action?
The Garden's position has been consistent: Brooklyn Botanic Garden will strongly oppose any changes to zoning that will negatively impact the Garden's living collections and the many community programs that depend on them.
Brooklyn Botanic Garden has a 100-year history of providing respite to New Yorkers and free education to schoolchildren. Its compromise would be a loss to all New Yorkers. The Garden respects the City's land-use process and will continue to participate factually and respectfully in it while asking policy makers to protect these 52 acres from development that would do it lasting and irreparable damage.
Does BBG oppose other developments in the area?
The Garden pays close attention to all proposed developments in the neighborhood and has not opposed proposals for shorter buildings farther from the Garden that we have determined will not significantly impact our collections. The spice factory development is dramatically different because of its size and location. This is simply the wrong place to build towers of the size proposed.
Is the Garden opposed to affordable housing?
Categorically not. The Garden is keenly aware of the affordability crisis faced by New Yorkers, including many in rapidly gentrifying neighborhoods like ours, Crown Heights, where median incomes would not qualify most residents for even the lowest tier of the affordability index used for the proposed development. We would be thrilled to see development of truly affordable housing within the guidelines that were set to protect the Garden's conservatories and collections.
Is BBG working with other community groups in the Fight for Sunlight?
The Garden is partnering with a wide coalition of community-based, local, and regional groups to bring attention to the gravity of the impact of the proposed rezoning and share information about the threat it poses to this beloved green space, its plant communities, and its educational programs.
I signed the petition; what else can I do?
Please share your views with the elected and community officials who are decision makers in the rezoning process (see the Advocacy Toolkit). Then join supporters at public hearings in order give testimony in opposition to the project. BBG can share its expertise and concern; it is community members like you who will carry the day.
If you have further questions on how to partner with BBG in our Fight For Sunlight or wish to be added to our email list, please contact [email protected].
Advocacy Toolkit
What should I include in my advocacy letter?
In your letter, start with a direct statement that you are seeking their support against the 960 Franklin Avenue Rezoning application, describe your relationship to this matter (where relevant, include the neighborhood you live in, any constituency you are a member of, your relationship to Brooklyn Botanic Garden, etc.), and speak from your own experience to assert why this zoning should not be changed (perhaps include a personal story). Be sure to include your name, address, and phone number, and be professional—your correspondence is part of public record.
Social media tools
Access Fight for Sunlight graphics, photos, and video to share on social media. You can also follow BBG on Instagram, Facebook, and Twitter to see our posts on the project and share with your networks, and join the Fight for Sunlight Facebook group to connect with fellow advocates.
Zoom background
Download a Fight for Sunlight Zoom background.
What is ULURP?
Learn more about the Uniform Land Use Review Procedure, the system that zoning change proposals must pass through in New York City. Thank you to the Center for Urban Pedagogy for their excellent ULURP primer!
Additional Resources
Press Coverage
Image, top of page: still from the developers' proposal