Gala Details
A special Fall Gala to welcome Adrian Benepe in his first year as Brooklyn Botanic Garden's new president and enjoy a beautiful evening together in the Garden!
Gala Chairs
Frederick & Morley Bland
Jennifer & Steven Eisenstadt
Suzanne Marquard & Jim Breckenridge
Lloyd & Cassandra Metz
Diane & Joseph Steinberg
Earl Weiner & Suzanne Davidson
5:30 p.m.

Strolling Cocktails
Champagne at the Diane H. and Joseph S. Steinberg Visitor Center
Cocktails at the Robert W. Wilson Overlook

7:30 p.m.

Dinner on Cherry Esplanade
Tickets range from $500 to $2,500; tables for ten start at $10,000. Proceeds from the Fall Gala provide essential 2021 stabilization support for the Garden—sustaining collections, programs, and the well-being of our community and staff.

The evening's menu will be designed and prepared by Patina Restaurant Group. Each course will feature fresh ingredients that were sustainably grown and harvested.

Festive botanical attire encouraged. Tickets held at the door. Complimentary valet parking provided.
Support
Special thanks to Gala sponsors and partners
Sponsors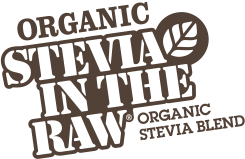 Event Contributors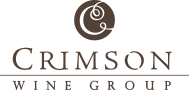 Contact Us
For more information about tickets, donations, and sponsorship or to purchase tickets or donate by phone, call Special Events at 718-623-7356 or email development@bbg.org.
Charity Info
Brooklyn Botanic Garden is a 501(c)(3) not-for-profit corporation. A portion of membership fees and benefit event tickets, and 100% of contributions are tax deductible.

The full legal name and address of the Garden is

Brooklyn Botanic Garden Corporation
1000 Washington Avenue, Brooklyn, NY 11225

BBG's federal tax identification number (TIN) is 11-2417338.
Double Your Impact
Many companies will match charitable contributions made by their employees. Learn More ›about gift matching