Floresta: Soundbath with Angélica Negrón, Darian Donovan Thomas, and Raquel Acevedo Klein
Inspired by trees' underground communication network, three musicians will collaborate in an evening of unfolding soundscapes using voices, violin, plants, flowers, bells, synths, accordion, water, found objects, and mechanical percussion.

Moving fluidly between dreamy immersive soundscapes and more dynamic, rhythmically driven compositions, the trio will explore a wide range of musical ideas. Floresta also stars nature itself as a featured performer as MIDI Sprout technology translates biodata from plants into music.
Featured Artists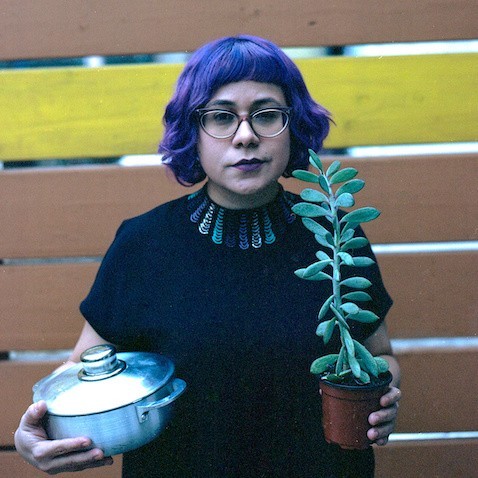 Angélica Negrón is a Puerto Rican-born composer and multi-instrumentalist. She writes music for voices, orchestras, and film as well as robots, toys, and plants. Recent commissions include works for Opera Philadelphia, the LA Philharmonic, NY Philharmonic, Seattle Symphony, Sō Percussion, Kronos Quartet, Roomful of Teeth, and an original score for the HBO docuseries Menudo: Forever Young. Negrón is a founding member of the tropical electronic band Balún and lives in Brooklyn, where she's always looking for ways to incorporate her love of drag, comedy, and the natural world into her work.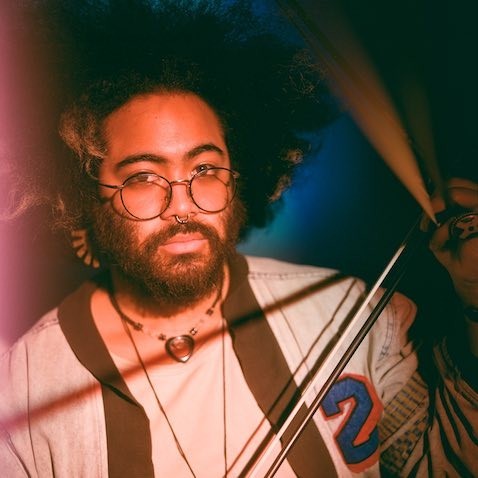 Darian Donovan Thomas is a Brooklyn-based composer, multi-instrumentalist, and interdisciplinary artist. He is interested in combining genres into a singular vocabulary that can express ideas about intersectionality (of medium and identity). Necessarily, his work aims to redact all barriers to entry that have existed at the gates of any genre—this vocabulary of multiplicity will be intersectional, and therefore all-inclusive. He has received a bachelor's in music composition from the University of the Incarnate Word, and was a 2018 New Amsterdam Composer Lab Fellow, 2018 SoSI Composer Fellow, and 2019 Bang on a Can Composition Fellow. He is currently touring with Moses Sumney, Balún, and Arooj Aftab.



Brooklyn-born and raised conductor, vocalist, instrumentalist, and visual artist Raquel Acevedo Klein has conducted for the New York Philharmonic, Roomful of Teeth, the Brooklyn Youth Chorus, Beth Morrison Projects, and the New Jersey Symphony Orchestra. She has premiered vocal work by John Adams, Philip Glass, Nico Muhly, Bryce Dessner, and Paola Prestini, and performed with Caroline Shaw, Alicia Keys, John Legend, Bon Iver, Arcade Fire, Grizzly Bear, Claire Chase, and the Boston Symphony Orchestra. She has performed on stage at Carnegie Hall, Lincoln Center, Radio City Music Hall, Town Hall, BAM, and on The Tonight Show with Jimmy Fallon. Opera Philadelphia has commissioned Acevedo Klein to compose a full-length opera about her family in Puerto Rico and Colombia, in which she will perform the lead role.
Support
Presenting Sponsor, Power of Trees
Art in the Garden is made possible by the New York State Council on the Arts with the support of the Office of the Governor and the New York State Legislature.