Inspired by the Garden's 2023 theme, Power of Trees, artist Kamala Sankaram spent 200 hours exploring its collection of trees, the way they are cared for, and their symbolism as places of gathering, shelter, and culture.

Her two resulting pieces will both be presented on each day of this special weekend.

The Garden (30 minutes; premiere)
A meditation on natural spaces in the city, the coevolving relationship between humans and trees, and the urban forest, The Garden features Kamala Sankaram on voice, electronics, and sitar and Drew Fleming (Bombay Rickey) on guitar and voice, accompanied by field recordings of the Garden itself and the voices of those who care for its trees.

Cultivar (20 minutes; premiere)
An a capella piece for six voices with body percussion, Cultivar draws inspiration from five specific trees at Brooklyn Botanic Garden: magnolia 'Evamaria', the weeping beech, flag cherry, dawn redwood, and mangrove. Performed by acclaimed vocal ensemble The Western Wind.

Performances are free with Garden admission. Advance tickets are recommended. In the event of inclement weather, performances move into the Lillian and Amy Goldman Atrium in the Steinberg Visitor Center.
Sunday Tickets Become a Member
See all Artist in Residence 2023 events ›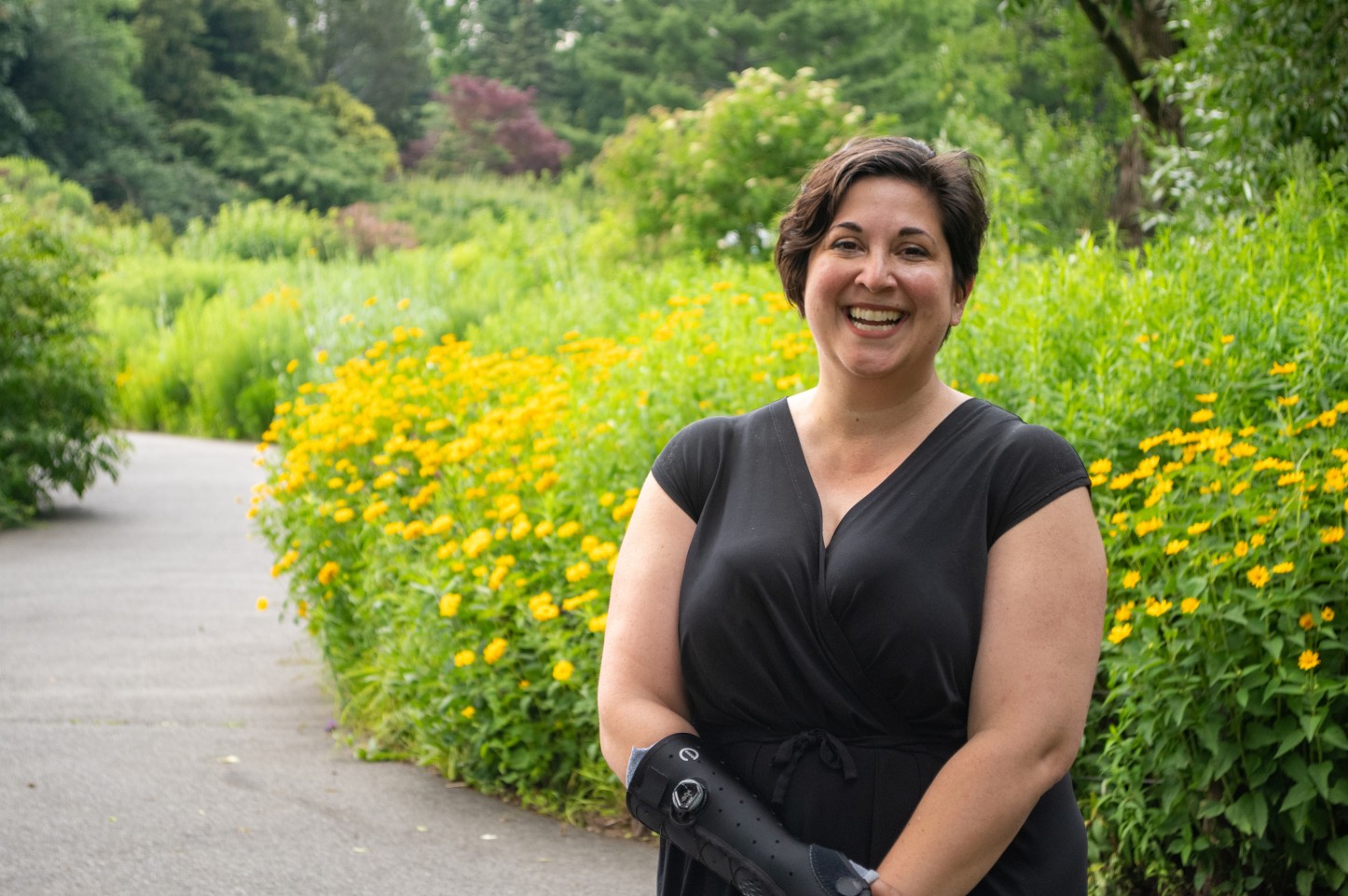 Support
Presenting Sponsor, Power of Trees
Art in the Garden is made possible by the New York State Council on the Arts with the support of the Office of the Governor and the New York State Legislature.