Signature Plants are a benefit of membership at the Contributor level and above. Plants are hand-selected by BBG's Horticulture staff for their beauty and ability to thrive in a wide range of hardiness zones and light, soil, and moisture conditions, so you're sure to find something perfect for your garden.

As a thank-you for being a generous supporter of the Garden, you are invited to select your 2022 Signature Plant at one of our two exclusive pickup events. Take a spring walk through peak blooming season and then stop by the Signature Plant pickup table located at the nursery in the south end of the Garden.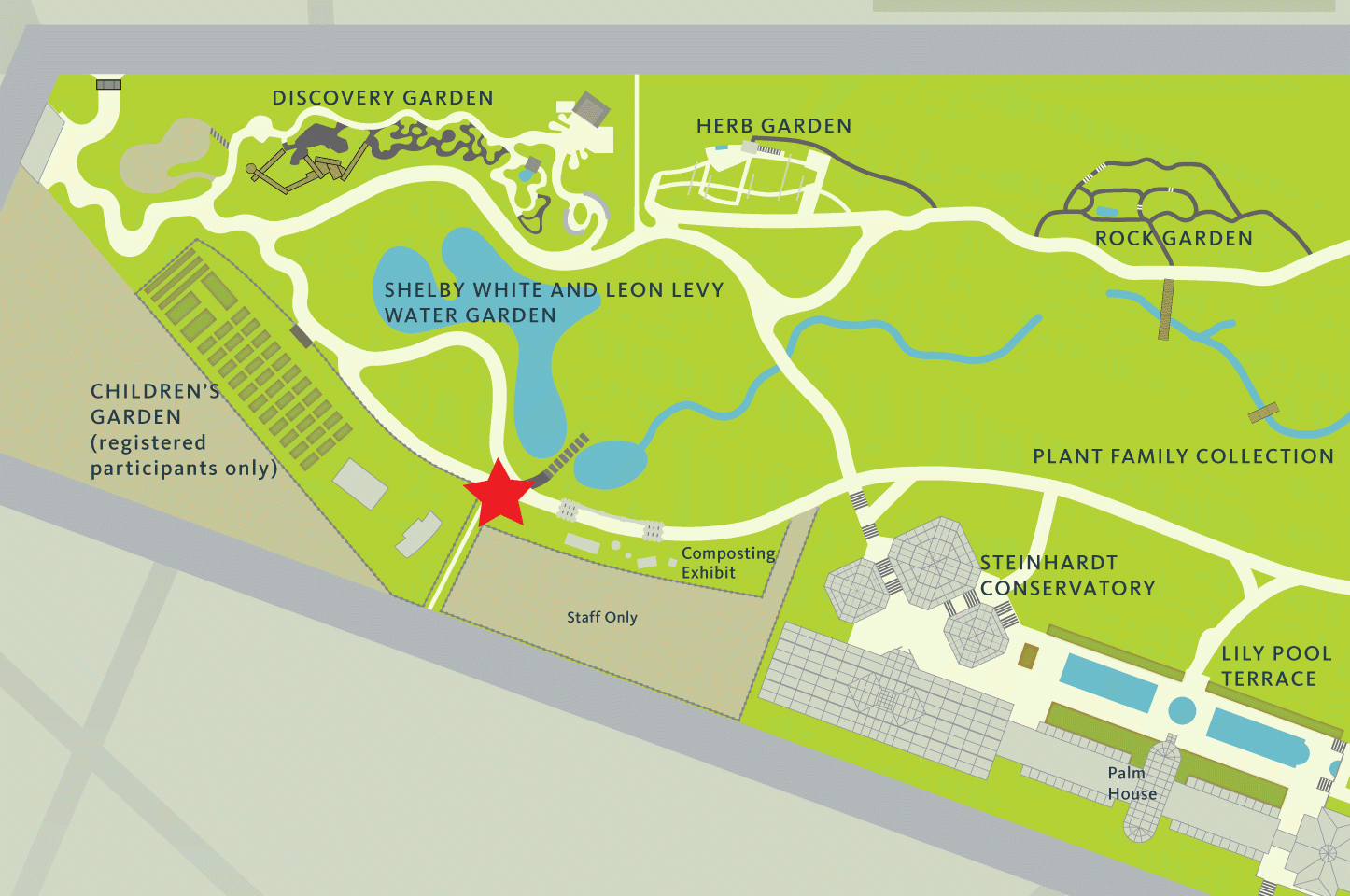 2022 Signature Plant Pickup Events
Eligible members are invited to select their 2022 Signature Plant on one of two pickup dates:

Saturday, May 14 | 10 a.m.–1 p.m.
Savor a spring day in the Garden with coffee and morning treats in the Palm House.

Wednesday, May 18 | 6–8:30 p.m.
Enjoy wine and light snacks during a spring evening in the Children's Garden Pavilion.

Preregistration is required.

Six carefully curated plants—two houseplants, two herbaceous perennials, and two shrub options—will be available on a first-come-first-served basis for each pickup date.

BYOB. Bring your own bag! Thank you for helping us lead a sustainable pickup event.

For more information, email [email protected].

Please note that plant pickup is available on designated dates and times only and plants cannot be shipped—no exceptions, please.

Morning Reception Coffee Provided by Counter Culture

2022 Signature Plants
Download Care Sheets to Print (PDF) ›
Houseplant

Cissus alata (Grape Ivy)

This fast-growing ivy has its origins in tropical regions of the Americas. Its tolerance of low light and low water make it a good potted plant for indoors. Its vines have shiny green leaves that look nice in a hanging basket or stand-alone pots.

Culture This plant grows well in partial to full shade with well-drained soil and a balanced fertilizer. Avoid overwatering.

Pests, Pets, and Diseases Avoid fungal diseases by providing air circulation and allowing the plant to dry out between watering. Keep an eye out for aphids. Nontoxic to dogs and cats.

Houseplant

Streptocarpus saxorum (False African-Violet)

This evergreen perennial original to Kenya and Tanzania will produce showy lavender flowers nearly year-round, in the right conditions. It grows best on an east- or west-facing windowsill, or in a temperate climate with bright filtered light.

Culture This plant prefers full sun to partial shade, with some protection from direct sun, so a site in dappled shade with excellent drainage is suggested. Water sparingly in winter and freely in the growing season, allowing compost to dry out between waterings.

Pests, Pets, and Diseases Keep an eye out for mealy bugs and vine weevils. Nontoxic to dogs and cats.

Shrub

Weigela 'Vanicek' (Weigela Cultivar)

Weigelas are a common sight in spring landscapes. A deciduous shrub with origins in Korea, north China, and Japan, in late May and early June, this 'Vanicek' cultivar produces funnel-shaped, purple-red flowers on 5- to 6-foot-tall plants that attract butterflies and hummingbirds.

Culture Weigelas are vigorous, easy-to-grow shrubs that bloom best in full sun. They will grow in partial shade but won't bloom as heavily. While the plant can adapt to a variety of settings, it performs best in well-drained, moist soils. Keep mature plants healthy by pruning out a few of the largest, oldest stems in late winter. Weigelas can also be lightly pruned immediately after the heavy, late-spring bloom.

Pests, Pets, and Diseases Generally disease-free but watch for leaf and bud eelworms. Nontoxic to dogs and cats.

Shrub

Citrus trifoliata (Hardy Orange, Trifoliate Orange)

This deciduous thorny shrub can grow up to 20 feet tall, with mid-spring blooms that ripen into lemonlike fruit in early fall. Although the peel and pulp can be used to make marmalade, this exceedingly sour and highly acidic fruit can cause stomach pain and nausea if eaten in large quantities. The fruit is often considered more ornamental than edible, and provides a pop of color well into winter. With numerous sharp spines, this plant may also be pruned into a thick, impenetrable hedge.

Culture Hardy orange prefers well-drained, acidic soil and full sun. Two of the oldest trees in BBG's collection are in a shady spot, on the edge of the maple collection. Although these are not the ideal conditions, they can tolerate it.

Pests, Pets, and Diseases Some people experience minor skin irritation with prolonged contact. Fruits can be toxic if eaten in large quantities.

Herbaceous Perennial

Carex oshimensis 'Evergold' (Sedge Cultivar)

This dense, mounding, low-maintenance ornamental sedge grows well in moist soils, but is also tolerant of drought and shade. With origins in Japan, these plumes of green and yellow leaves are well suited for a sunny rock garden, a shady border, or a patio container.

Culture This sedge cultivar prefers moist and well-drained, fertile soil but is tolerant of droughty conditions. It can grow from deep shade to full sun, and can get up to 18 inches tall. Prune dead leaves in the summer to encourage regrowth.

Pests, Pets, and Diseases Watch for aphids at the stem bases. Nontoxic for dogs and cats.

Herbaceous Perennial

Epimedium × perralchicum 'Frohnleiten' (Barrenwort Cultivar; Fairy Wings)

This low-growing, perennial hybrid offers attractive groundcover for shady areas, with bronze-marbled, heart-shaped leaves growing from vines that spread 12–18 inches wide and produce clusters of yellow flowers in spring. A 6- to 12-inch-tall cultivar introduced by the German nursery of Heinz Klose, after reaching maturity in a couple years, this plant proves itself to be very sturdy and will live for a long time.

Culture Barrenwort is a clump-forming, rhizomatous evergreen groundcover that prefers light to moderate shade and does well in any well-drained garden soil. It is drought tolerant once established, so it can be planted under trees, and forms a dense groundcover that will help block weed growth.

Pests, Pets, and Diseases No serious pest or disease problems, but watch for mosaic virus. Nontoxic to dogs and cats.