This event has passed

"We're going to educate generations of people in the most joyful, gracious way possible, through birdsong!"
—Randall Poster

Celebrating the opening of For the Birds, a special exhibition on the wonders of birds and their habitats

Honorary Chair
Randall Poster
For the Birds Creative Producer

Gala Chairs
Courtney and Ian Broadwater
Keisha and Troy Dixon
Adam and Sylvana Durrett
Mimi and Whitten Morris

Guest Hosts
Ulla Johnson
Edwina von Gal

Special Performance by
Vince Giordano and the Nighthawks

Strolling Cocktails
Dinner on Cherry Esplanade

Tickets range from $500 to $2,500; tables for ten start at $10,000. Proceeds from the Spring Gala provide essential support for the Garden—sustaining collections, programs, and the well-being of our community and staff.

For more information, contact Brooklyn Botanic Garden at [email protected].

Gala Contributors
Visionary
Diane and Joseph Steinberg
Environmentalist
Sasha C. & Edward P. Bass
Bloomberg Philanthropies
Courtney and Ian Broadwater
Keisha and Troy Dixon
Adam and Sylvana Durrett
Jennifer and Steven Eisenstadt
Krystyna and Dan Houser
Suzy Marquard and Jim Breckenridge
Lloyd and Cassandra Metz
Tiger Baron Foundation
Earl D. Weiner
Conservationist
Lucifer Lighting Company
Mimi and Whitten Morris
Permanens Capital
Judy & Michael Steinhardt
Preservationist
Kristin and Peter Becker
Martin S. Bell
Olivier and Bethany D'Meza
Dechert LLP
Dana Dirickson
Belle Hahn
Steven L. Holley and Luke C. Allen
Hilary and Edwin Jager
Stephen Merkel and Robin Shanus
Sarah Meyer Simon
Gail and Marshall Miller
Parvin Moyne and Zachary Sturges
National Audubon Society
National Grid
Patina Restaurant Group
Ellen C. Petersen
Red Light Management
Roman and Williams Buildings and Interiors
The Schippers Family
Tribeca Enterprises
Serge and Kerone Vatel
Martha and John Watts
Ecologist
Adrian and Charlotte Benepe
Andrea Bozzo and John Martinez
DeLaCour Family Foundation
Emme and Jonathan Deland
Gagosian Gallery
Jill and John Gilbert
Betsy and Larry Gile
Susan and Bill Rifkin
Joan L. and Reade H. Ryan, Jr.
Morton and Miriam Steinberg
Dino J. Veronese
Bob and Donna Whiteford
Naturalist
The Green-Wood Cemetery
Kasirer Consulting, LLC
Jeffrey Keil and Danielle Pinet
Rachel and Denis Kelleher
Michael A. Manfredi and Marion Weiss
Carlos P. Naudon and Susan M. Steingass
Yasuko Noguchi and George Shelden
Patron
Paula and Earl Black
Morley and Frederick Bland
Doug and Bebe Broadwater
The Capitol Theatre
Constance Casey
Nancy Chaffetz
Xhingyu Chen and David Chitayat
Michael Clarfeld and Tamar Huberman
Ayanna and Kevin Andrew Clunis
Stephen Dietz and Martha Bakos Dietz
Beth Ann and Charles Ditkoff
Joan and Fred Gardiner
Tina Gerling
Ellen and Scott Hand
Joyce Hanly
Stephanie Hill and Benjamin Wilchfort
Zuleika Hines
Amy Hsieh and Winston Song
James E. Jordan
Julie Just
Ken and Susan Kramer
David Levering Lewis
Robert and Carol Linn
LJ & DeWayne Louis
Harold and Nina Neimark
Nancy Owens
Angela and Zac Prince
RAND Engineering & Architecture, DPC
Betsy and Bo Rodgers
Lauren Salem
Kristian Siqueiros
Susan Skerritt and Brian O'Keefe
Yvonne Sterling
Tanya M. Taylor
Irene Tichenor and Randal Craft
United Talent Agency
Verve Label Group
Thomas and Isabel Wacker
Dr. Lucy Waletzky
Carly Wray and Aaron Fili
Joanne and Charles Young
Sponsor
Cumberland Packing Org.
Dechert LLP
Lucifer Lighting Company
Permanens Capital
Ulla Johnson
Event Contributors
Brooklyn Brewery
Crimson Wine Group
House of Suntory
Workman Publishing
List in formation
Updated 6/7/2022
For the Birds
Brooklyn Botanic Garden's 2022 Spring Gala celebrates the opening of For the Birds, a multidisciplinary exhibition and program series that showcases birdhouses by artists of international renown devised to bring attention to the conservation and protection of birds and their habitats.

"For the Birds: The Birdsong Project" is a singular, prodigious undertaking by our honorary gala chair, Randall Poster. During the most isolating times of COVID-19, Poster, like many, sought out nature as a respite. The wonder of birds inspired him to gather friends and colleagues to celebrate and protect birds and their habitats. Spring 2022 will see the release of "The Birdsong Project," a 20-album set of recordings celebrating birds by 200-plus contributors, including musicians, poets, visual artists, historians, and actors.

For the Birds at Brooklyn Botanic Garden includes an installation of artist-made birdhouses, beautiful signs and interpretation, education programs for children and adults, and a series of public events. By visiting, participating in programs, and observing the birds all around them in the Garden, visitors will broaden their understanding of conservation action for birds and green spaces. For the Birds will underscore that the existence of all birdlife rests on the preservation of plants and ecosystems.
Spring Gala 2022 Tables and Tickets
Safety Information

Safety is our priority. This special event is held outdoors. In accordance with CDC, City, and State mandates and recommended guidelines, Brooklyn Botanic Garden will not require proof of COVID-19 vaccination to attend our Spring Gala.

Masks are not required, though attendees are welcome to wear them if they choose. As in any public outdoor setting, we cannot guarantee that you will not be exposed to COVID-19. By visiting BBG, you voluntarily assume such risks.

If you are feeling unwell, please stay home. Tickets are nonrefundable and nontransferable to other BBG events, but may be transferred to another guest or converted to a 100% tax-deductible contribution if you are unable to attend.
Support
Special thanks to Gala sponsors and partners
Presenting Sponsor, For the Birds
Gala Sponsors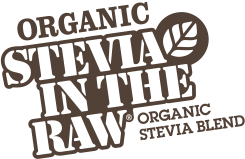 Event Contributors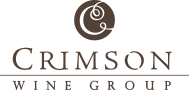 ---