Trees of Little Caribbean is a celebration of the trees (and treelike plants) cherished by Caribbean people that spark stories of rebellion, resilience, spirituality, and joy. Learn about native Caribbean trees like papaya, guava, soursop, and allspice as well as nonnative plants (like the banana) that were brought from across the globe under colonialism.
Exhibit Curators:
Chelsea Forgenie, School Workshops Coordinator
Meera Jagroop, Director of Youth Programs
Shelley Worrell, Cofounder of I AM CaribBEING
Mimi Jorling, Gardener, Entry House Collection
Kate Murphy, Gardener, Tropical Collection
Recipes
Try these delicious Caribbean plant-based recipes by Shelley V. Worrell and her mother, Marva M. Samaroo, and aunt Cheryl Samaroo-Tardieu. Traditionally, Caribbean cooking is not done with measurements, says Worrell. "It is very typical for recipes to be conveyed as a dash, pinch, splash, or handful versus actual measurements. The recipes below can be adjusted based on your taste or what is available. Have fun!"
Soursop Punch (VG)
Ingredients:
1 cup soursop pulp
2 cups coconut, oat, or almond milk
Sweetener (agave, honey, or dates)
Method:
Peel soursop and remove seeds. Combine pulp and milk in blender and blend on high speed until smooth. Sweeten to taste.
Note: Soursop is high in vitamin C and antioxidants. In the Caribbean, soursop is typically blended with 1:1 mixture of evaporated and condensed milks. Soursop pulp can also be purchased frozen and the leaves can be used as medicinal tea. If you are using dates, blend with pulp and milk. If you prefer a lighter shake, add more milk of choice.
Cassava Dumplings (V)
Ingredients:
3 cups grated cassava
Pinch of salt
½ cup flour (if using cassava flour, mix with all-purpose)
Pot of boiling water
Method:
Place grated cassava pulp in bowl. Add salt, then fold in flour and mix with spoon until dough is slightly sticky and holds.
Roll mixture with hands or use cookie cutter for prefered shape. Add dumplings to boiling water, cook until they float (approximately 10–15 minutes).
Note: Cassava dumplings can be eaten with stews, soups or as a side. If using frozen grated cassava, bring to room temperature. If using fresh cassava, peel (remove spine), cut into small pieces, grate, or puree in food processor.
Breadfruit Oildown (VG)
Ingredients:
1 firm breadfruit
1 dry coconut
8 whole okra (optional)
2 cups pumpkin (optional)
5–7 pimentos
7–8 chadon beni leaves
3 cloves garlic
5 sprigs chives or scallions
½ onion
3 sprigs thyme
1 scotch bonnet with stem (optional)
Black pepper
*salted pigtail or beef (optional)
Method:
Wash breadfruit and vegetables. Peel and cut breadfruit into wedges, removing core and skin. Crack coconut, cut into small pieces. Blend coconut on high speed with 4–5 cups of water. Strain coconut mixture, set fresh coconut milk aside. Cut top of okras, set aside. Chop pumpkin into large cubes. Finely chop pimento, chadon beni, garlic, scallions, chives, onion and thyme. Place breadfruit in dutch oven or deep pot layering with whole okra, pimento, pumpkin, chadon beni, garlic, chives, onion, thyme and salted meat. *Pour coconut milk into pot. Place scotch bonnet at top of pot. Bring to boil. Reduce to low temperature, cover pot and cook for about 45 minutes, until breadfruit is soft.
Note: Oildown is a hearty one-pot meal. Do not let scotch bonnet burst in pot, unless you like very spicy food. Dumplings and provisions such as plantain can be added for an even richer dish. If using salted meat, pressure cook 30 minutes or boil pigtail 1 hour or salt beef 1 1/2 hours, changing water 2–3 times to reduce sodium. Cut into small pieces then add to pot with breadfruit and vegetables, layering breadfruit with vegetables, seasonings and salted meat.
Mango Chow (VG)
Ingredients:
2 firm green mangoes
4–5 chadon beni leaves
2 cloves garlic
Pinch of salt
Sugar
Hot pepper (scotch bonnet or habanero), to taste
Method:
Wash and peel mangoes. Cut into bite-sized pieces. Chop chadon beni and fresh garlic. Toss mango with chadon beni, garlic, salt, sugar and hot pepper to taste. Add splash water. Cover and marinate for 30 minutes.
Note: Enjoy as snack or salad. Can use pepper (hot) sauce if desired. Puree without water for a delicious mango chutney.
Cocoa Tea (V)
Ingredients:
Coco ball
1 cinnamon stick
1 bay leaf
3 cups of water
Evaporated milk
Brown sugar
Method:
Grate coco ball to yield about 6 tablespoons of cocoa. Add grated cocoa to saucepan with cinnamon stick and bay leaf with 3 cups of water. Let simmer on low for 10–15 minutes. Add milk and sugar to taste.
Note: Coco ball is made from roasted cacao beans pounded with spices and formed into balls. In the Caribbean, condensed milk is used as sweetener.
Green Fig Salad (V)
Ingredients:
6 unripe green bananas
1 teaspoon oil
1 small carrot
1 small red sweet pepper
½ cup onion
3 celery stalks
2 garlic cloves
4 tablespoons mayonnaise
1 teaspoon mustard powder
Salt & pepper
Method:
Wash and boil bananas with skin on and 1 teaspoon oil until cooked firm (about 10–12 minutes). Boil carrot separately for 10 minutes. Drain water, remove banana peel and set aside. Finely chop and mix together sweet pepper, onion, celery, garlic, and carrots. Cut bananas into half-inch pieces. Mix banana with sweet pepper mixture. Toss lightly adding mayonnaise, mustard powder, and salt and pepper to taste. Sprinkle with parsley. Cover and chill for at least 2 hours.
Note: Bananas are commonly called figs in the Caribbean. Green fig salad can be served as a side. Carrots and sweet peppers can be lightly sauteed if desired.
Tamarind Balls (VG)
Ingredients:
1 cup tamarind
1 cup brown sugar
1 clove garlic
Pinch of salt
Hot pepper (optional)
Method:
Remove shell and stems from tamarind. Separate seeds from tamarind. Mash tamarind with fork until soft. Mix tamarind with sugar, garlic, salt and finely chopped pepper in bowl. Roll into balls and coat with sugar.
Note: Adjust sugar and pepper as needed. Do not add water. To make tamarind sauce, soak tamarind in warm water. Add 1 cup sugar, 1 teaspoon salt, 1 clove of garlic, 2 blades of chadon beni, and hot pepper.
Green Fig Souse (VG)
Ingredients:
5 unripened green bananas
1 kirby cucumber
½ onion
1 garlic clove
3 chadon beni leaves
Hot pepper
Salt
Lime juice
½ bundle watercress
Method:
Wash and boil bananas with skin on until cooked firm (about 10–12 minutes). Drain water, remove banana peel. Slice bananas, cucumber, and onion. Chop garlic and chadon beni. Toss lightly with lime juice and watercress. Add salt and hot pepper to taste. Cover and chill for at least 3–4 hours.
Note: Bananas are commonly called figs in the Caribbean. Green fig souse can be served as a side. Watercress can be substituted with leafy greens like kale.
Little Caribbean
Brooklyn's Little Caribbean is home to people, restaurants, bakeries, health shops, juice bars, markets, and other small businesses that connect Caribbean-Americans to back home and to each other. The area has one of the largest and most diverse Caribbean-American-Latinx community outside of the West Indies. In fact, more than 20 percent of New York City's population have Caribbean roots.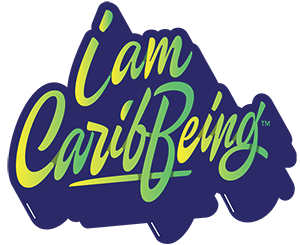 This exhibit was created in partnership with I AM caribBEING, an organization that supports businesses, creates community, and celebrates Caribbean lifestyle. In 2017, I AM caribBEING spearheaded the naming of Little Caribbean to recognize the contributions of Caribbean-Americans in New York City and the neighborhood of Flatbush as a center for culture, community, and commerce.
Little Caribbean Bakeries, Restaurants & More
Allan's Bakery

1109 Nostrand Avenue
allansbakery.com

This family-run West Indian bakery has been open for over 60 years, serving both sweet and savory baked goods. Enjoy desserts made with fruits from Caribbean trees like guava and mango turnovers, cassava pone, tamarind balls, and everything in between.

Ariapita

1197 Flatbush Avenue
theariapita.com

Chef Osei Blackett (aka "Chef Picky") serves hearty cassava oildown and other Trinidadian fare in this new Flatbush gem named after the popular avenue in Trinidad and Tobago's capital.

De Hot Pot

1127 Washington Avenue

This cash-only, counter-service restaurant is known for its Trinidadian doubles: curried chickpeas between two pieces of fried bread. Enjoy with sauce made with fruits from tamarind trees, or mango chutney.

Island Express

998 Flatbush Avenue
islandexpressgrill.com

Island Express was originally the famous Sybil's restaurant, started by a Guyanese immigrant who ran a bakery out of her home in 1976 in Queens before spreading to the other boroughs. Enjoy delicious Guyanese meals made with the roots of the cassava tree, like pepper pot and pone, plus a wide variety of baked goods with guava, tamarind, and more.

Labay Market

1127 Nostrand Avenue

You can find Caribbean spices, home goods, and fresh produce like breadfruit and soursop at this well-stocked market. Many of Labay Market's goods are imported directly from the owner's family farm in Grenada.

Mint Porch Café

2123 Caton Avenue
mintporch.com

Enjoy nutritious meals at this holistic café located in Flatbush Central. Hailing from Grenada, chef Isra Gordon provides delicious Caribbean-inspired offerings for vegetarians and meat-eaters alike.
Little Caribbean Coffee, Smoothies & More
Brooklyn Perk

605 Flatbush Avenue
instagram.com/brooklynperkcoffee

Little Caribbean's Brooklyn Perk is one of three locations for this shop serving up "peace, love, and unity" along with delicious coffee, tea, and an assortment of gluten-free and vegan pastries.

Cocoa Bean Juice & Salad Bar

1510 Nostrand Avenue
cocoabeanjuicebar.com

Cocoa Bean opened in June 2021 to provide healthy vegetarian food to the Little Caribbean community. Try a lentil or callaloo patty, a sea-side salad, or one of their many smoothies made with the fruits of Caribbean trees including mango, papaya, tamarind, banana, and raw cocoa.

Hibiscus Brew

546 Flatbush Avenue

Sip on an espresso and banana smoothie from this recently opened café with Jamaican roots. The pink storefront and brightly colored salads are photo-ready!

Lips Café

1412 Nostrand Avenue
lipscafebk.com

Grab a morning coffee at this boldly decorated café with Saint Vincentian heritage. The newly opened café and creative space also serves Caribbean dishes like mango salsa salad and their popular bake and saltfish.

Mr. P's

1397 Nostrand Avenue
instagram.com/mrpsicecream

Mr. P's offers delicious homemade Trinidadian ice cream with vegan and nondairy options. Try different Caribbean flavors like coconut, beet-ginger, peanut, and soursop ice cream made from the sweet, creamy fruits of this tree.

Scoops

624 Flatbush Avenue

Enjoy vegan ice cream and Caribbean-inspired Ital food at this Flatbush counter-serve staple with a rotating menu.
Support