Spring at Brooklyn Botanic Garden
More Flowers, More Hours!
Don't miss the welcome return of cherry blossoms, crabapples, bluebells, and more! Extended hours and new programs let visitors make the most of this special season. Advance tickets recommended.
Hours through August 2022
Open late! Tuesday & Thursday: 10 a.m.–8:30 p.m.
Wednesday: 10 a.m.–6 p.m. (Open late! May 18, 25, 10 a.m.–8:30 p.m. | Members' Summer Evenings: Wednesdays, June 1–September 7)
Friday–Sunday: 10 a.m.–6 p.m.
Closed Mondays (except open Memorial Day, May 30, 10 a.m.–6 p.m.)
Featured Bloom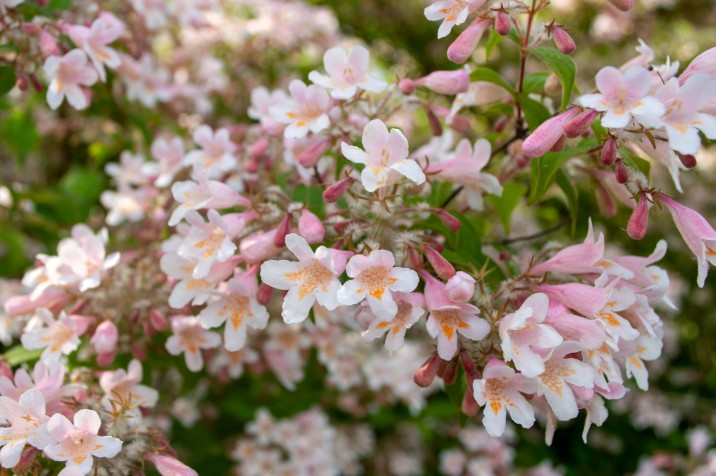 Beautybush
Kolkwitzia amabilis
Native to China, this deciduous shrub boasts sprays of bell-shaped flowers blossoming from arching stems. Beautybush is a member of the Caprifoliaceae, or honeysuckle family.
Special events & programs
Image, top of page: