Beech
American Beech (Fagus grandifolia)
Native Flora Garden, Discovery Garden
Running time 0:43
Our ancestors used to set baskets under beech trees throughout the forest to harvest their nuts when they fell. The nuts are usually very small and hard to find, but if you do find them, they're in the shape of a triangle, with little hairs on its husks. They have numerous health benefits. We use them for relieving headaches or easing digestion or kidney disorders. Leaves can be boiled to create a salve with proven pain-relieving properties. If a beech tree is carved into, the carving lasts forever. Many of the old growth trees still have our ancestors' carvings on them.
Plants of the Earth
Ohkehteau (Plants of the Earth): A Shinnecock Oral History, on view through November 7, highlights native plants around Brooklyn Botanic Garden and the ways that Indigenous peoples use and know them. On your self-guided tour, hear Chenae Bullock tell stories passed down to her and describe traditional uses for plants, including medicines that have been used for thousands of years
Look for exhibit signs around the Garden.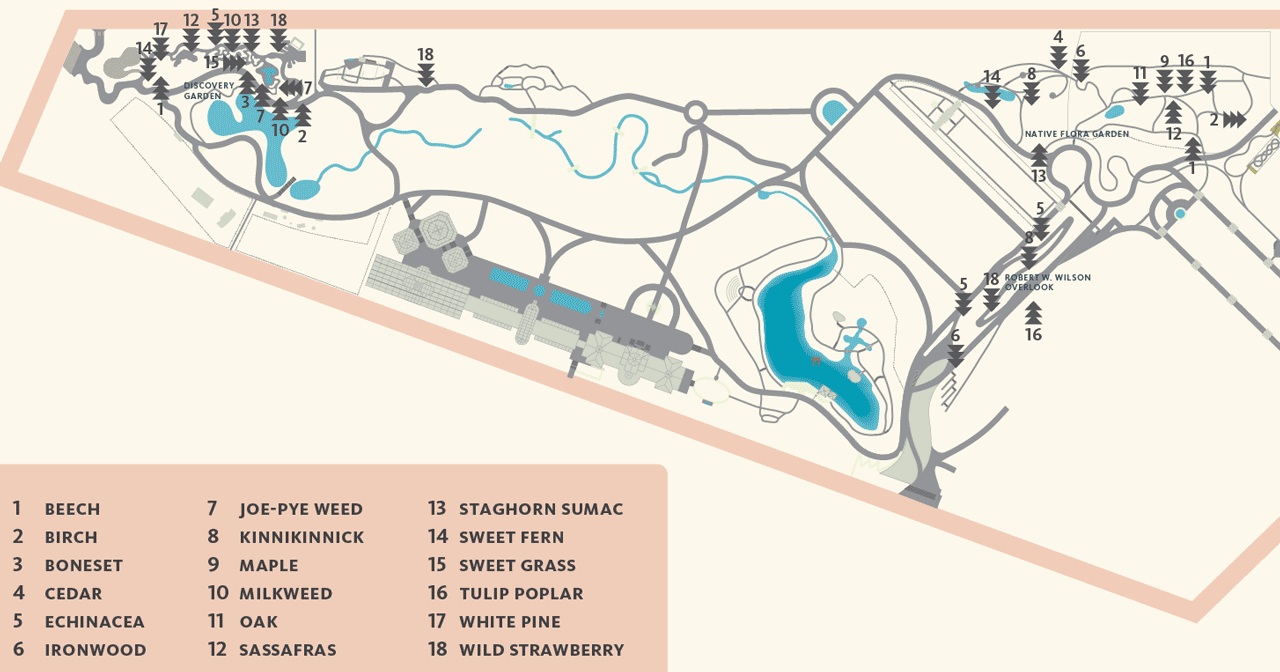 {plants_earth_credits}
Image, top of page: