Ironwood
American Hop Hornbeam (Ostrya virginiana)
Visitor Center (Ginkgo Terrace), Native Flora Garden
Running time 0:47
Ironwood has beautiful birch-like leaves, flaky bark, and drooping branches. If cut with a chainsaw, ironwood sparks, because it's tough as metal. Indigenous peoples in this area have used ironwood because of its strength and its toughness. We still use this wood for the same purposes today, making wedges and hammers out of it. You may have heard the word tomahawk used to describe a war club or tool, but that's not what we called it. We call it kahtunk because of the sound that it makes when it hits something. It sounds like kahtunk!
Plants of the Earth
Ohkehteau (Plants of the Earth): A Shinnecock Oral History, on view through November 7, highlights native plants around Brooklyn Botanic Garden and the ways that Indigenous peoples use and know them. On your self-guided tour, hear Chenae Bullock tell stories passed down to her and describe traditional uses for plants, including medicines that have been used for thousands of years
Look for exhibit signs around the Garden.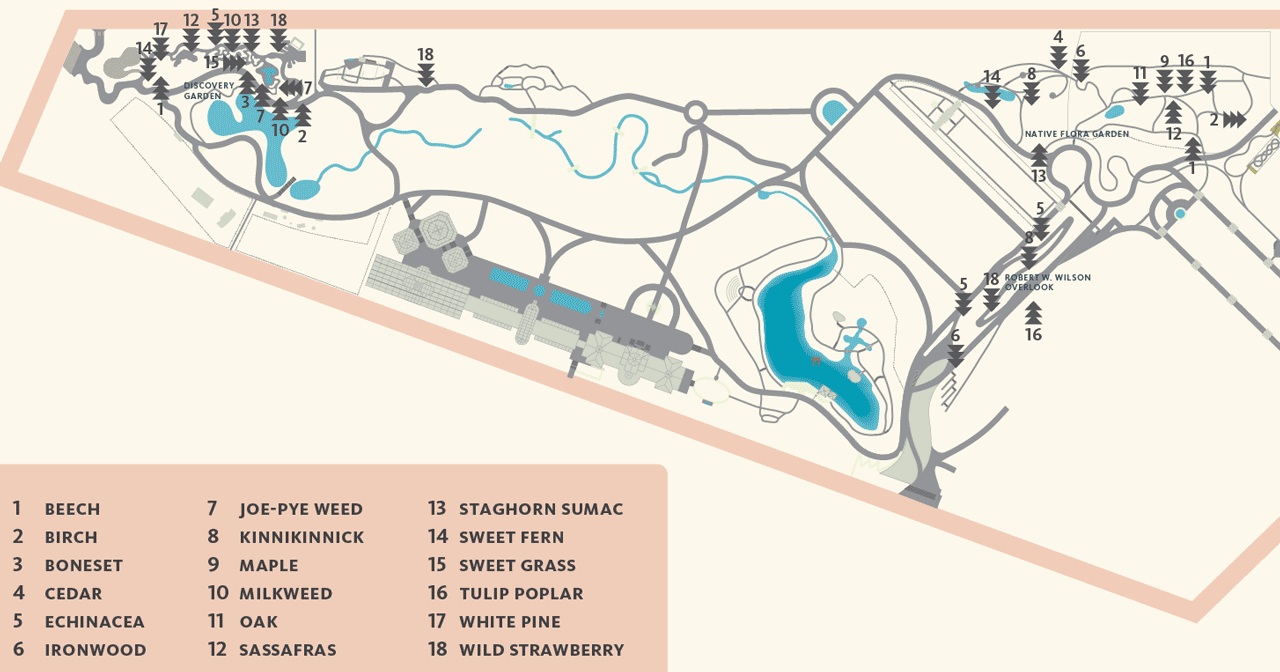 {plants_earth_credits}
Image, top of page: