Kinnikinnick
Common Bearberry (Arctostaphylos uva-ursi)
Native Flora Garden, Overlook
Running time 1:06
Kinnikinnick is smoked in a sacred pipe, carrying the smoker's prayers to the Great Spirit. It's our physical way of praying. Kinnikinnick can be mixed with other herbs used for smoking, such as tobacco. We traditionally use tobacco to reset the mind and for the renewal of things. My people used over 300 kinds of tobacco, such as rustica. It's not the same tobacco that you find in the grocery stores. Our men grow tobacco in small gardens and they didn't grow too much of it. They grew just what they needed. Kinnikinnick grows like a shrub and has shiny, small leaves with very bright red berries connecting. Kinnikinnick is also used to make a tea to treat inflammation of the urinary tract, kidney stones, back sprains, and other infections.
Plants of the Earth
Ohkehteau (Plants of the Earth): A Shinnecock Oral History, on view through November 7, highlights native plants around Brooklyn Botanic Garden and the ways that Indigenous peoples use and know them. On your self-guided tour, hear Chenae Bullock tell stories passed down to her and describe traditional uses for plants, including medicines that have been used for thousands of years
Look for exhibit signs around the Garden.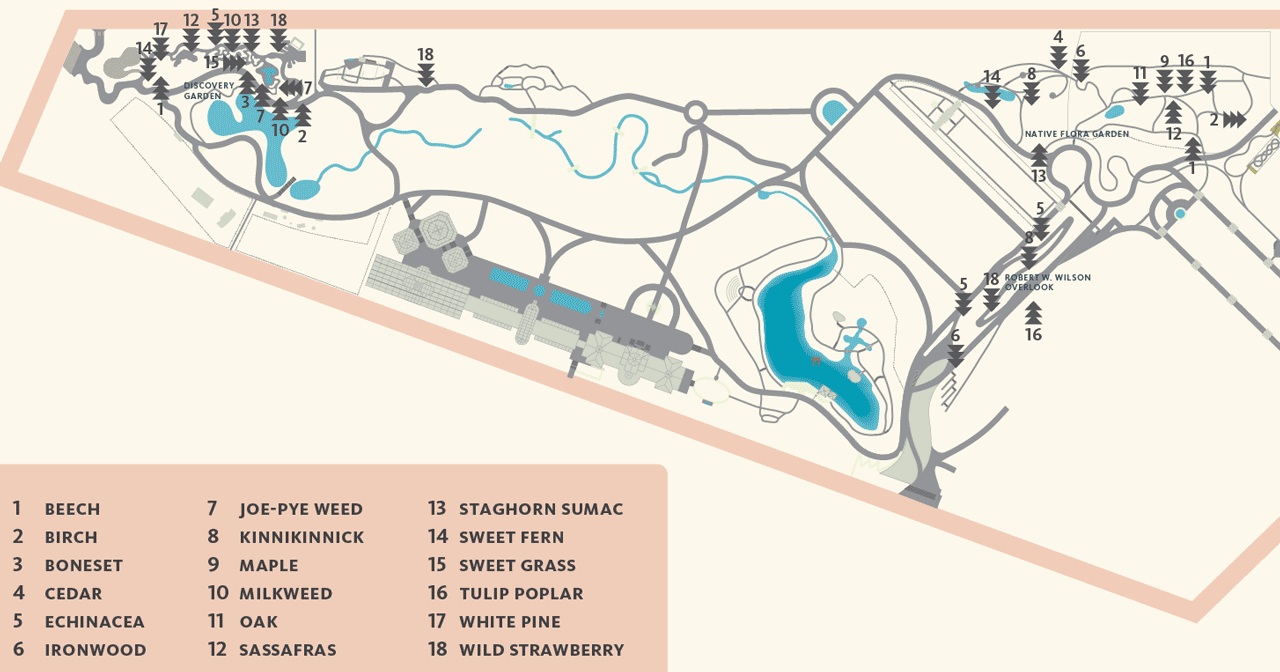 {plants_earth_credits}
Image, top of page: