Oak
Oak Tree (Quercus species)
Native Flora Garden
Running time 1:33
When the first settlers arrived to this continent, they immediately started cutting down as many trees as they could to build their colonies. Over a short number of years, they cleared out old-growth forests that were thousands of years old. Today, some of the largest cities in the northeastern United States, such as Boston, New York, Baltimore, Philadelphia, and Washington, DC, are built where our old-growth forests used to be. Growing up, I was taught that settlers were in awe of the woodland terrain. I was also taught that squirrels could travel for miles, hopping from tree to tree without ever touching the ground. When our ancestors walked through these forests, they could run for miles under the shade of the canopy of the trees. It's also important to note that places such as this place, the Brooklyn Botanic Garden, is still fighting for sunlight for some of these old-growth trees due to the overdevelopment of the city. There are about 90 different kinds of oak trees throughout the United States. Indigenous people in the Northeast have used a lot of red oak and white oak. We use the bark from the red oak for treating sickness and wounds and the white oak to treat diarrhea and asthma. Like so many other hardwood trees, the oak tree population has significantly decreased since the colonization of native land.
Plants of the Earth
Ohkehteau (Plants of the Earth): A Shinnecock Oral History, on view through November 7, highlights native plants around Brooklyn Botanic Garden and the ways that Indigenous peoples use and know them. On your self-guided tour, hear Chenae Bullock tell stories passed down to her and describe traditional uses for plants, including medicines that have been used for thousands of years
Look for exhibit signs around the Garden.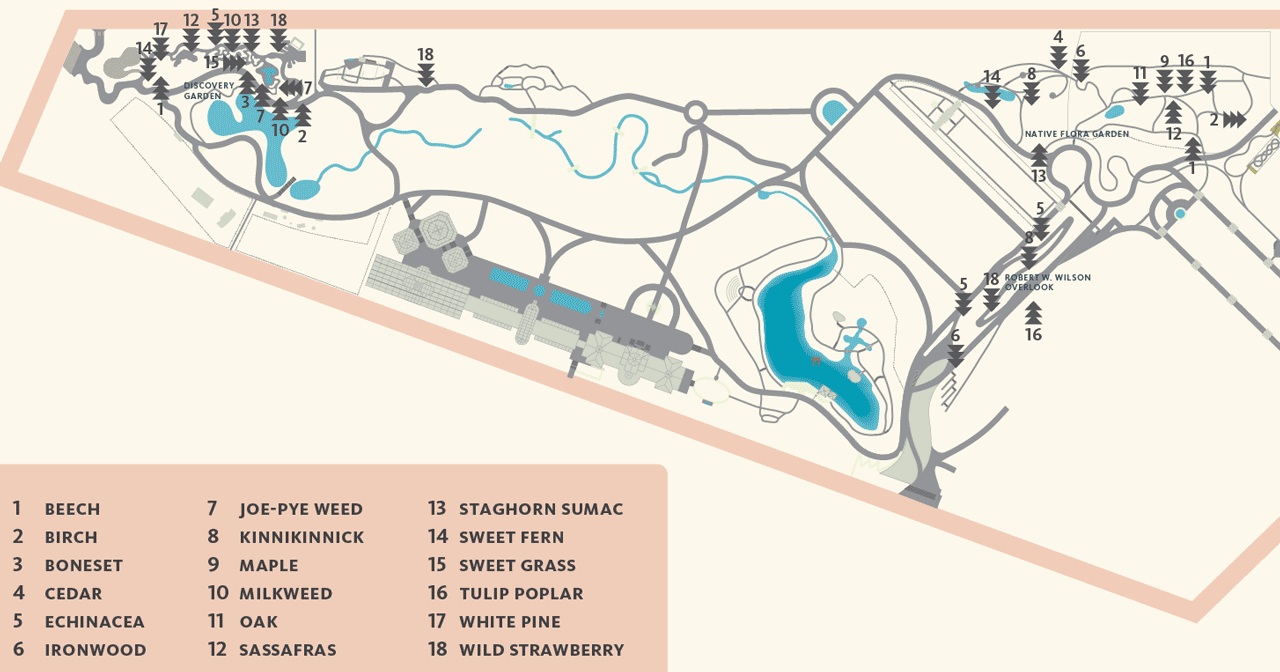 {plants_earth_credits}
Image, top of page: