Sassafras
Sassafras (Sassafras albidum)
Native Flora Garden, Discovery Garden
Running time 1:08
Sassafras is our word for sassafras. The oil extracted from its bark has been used for hundreds of years by my ancestors, often for medicinal purposes. In the 16th century, during the exploration period, Europeans were sent to the New World to locate and procure sassafras. When the colonists arrived, they believed sassafras to be a miracle cure-all of the New World. As early as the 1500s, Europeans began overharvesting this plant to flavor tea, root beer, candy, and for scenting perfume and soap. Companies made millions of dollars off of sassafras by using its oils, leaves, and roots. For example, sassafras roots were used to make root beer up until the 1960s. They found it to be harmful because they didn't quite know how to procure it properly. Soda companies now use artificial flavoring that tastes like sassafras.
Plants of the Earth
Ohkehteau (Plants of the Earth): A Shinnecock Oral History, on view through November 7, highlights native plants around Brooklyn Botanic Garden and the ways that Indigenous peoples use and know them. On your self-guided tour, hear Chenae Bullock tell stories passed down to her and describe traditional uses for plants, including medicines that have been used for thousands of years
Look for exhibit signs around the Garden.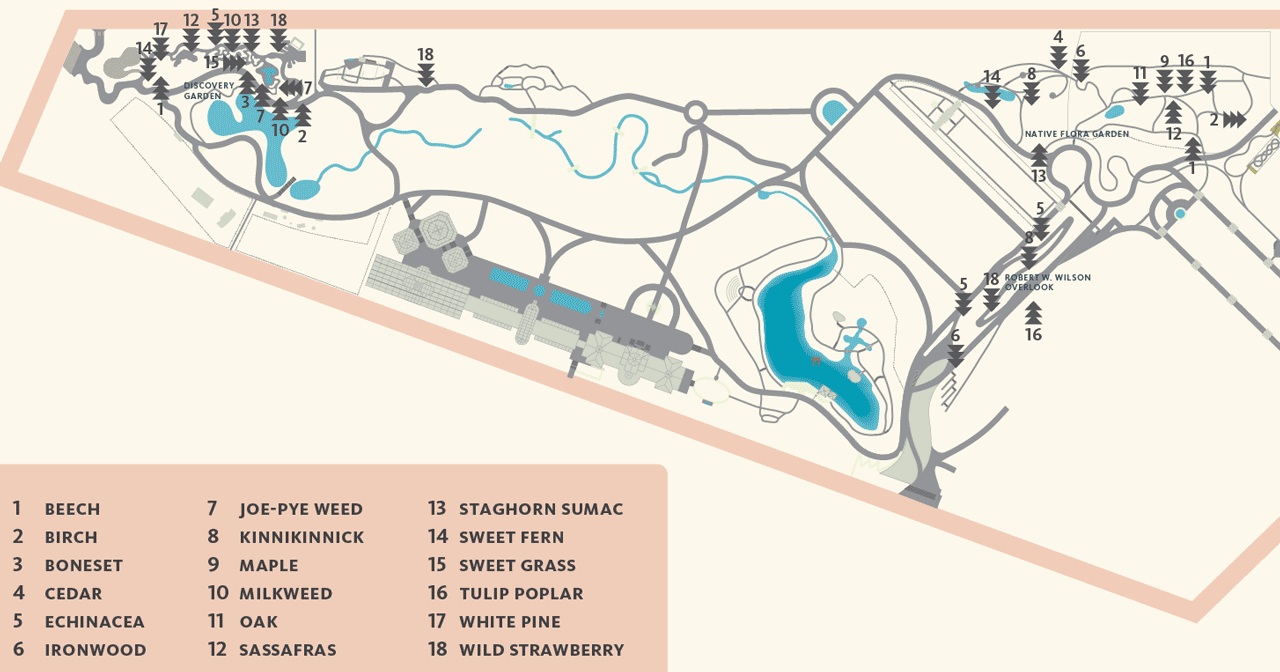 {plants_earth_credits}
Image, top of page: