Staghorn Sumac
Staghorn Sumac (Rhus typhina)
Native Flora Garden, Discovery Garden
Running time 0:42
The staghorn sumac is one of my favorite plant medicines. We've been using staghorn sumac for hundreds of years. When harvested, its berries can be boiled and made into a tea that kind of tastes like lemonade and has high amounts of vitamin C. I like to call it "Indian Emergen-C pack." The bark is fuzzy and when you peel it back, it has a bright green color and can be used to make a dye. Staghorn sumac can be found in dry uplands, old fields, or hardwood forest edges. Birds enjoy its berries and the bees are attracted to its flowers in the springtime.
Plants of the Earth
Ohkehteau (Plants of the Earth): A Shinnecock Oral History, on view through November 7, highlights native plants around Brooklyn Botanic Garden and the ways that Indigenous peoples use and know them. On your self-guided tour, hear Chenae Bullock tell stories passed down to her and describe traditional uses for plants, including medicines that have been used for thousands of years
Look for exhibit signs around the Garden.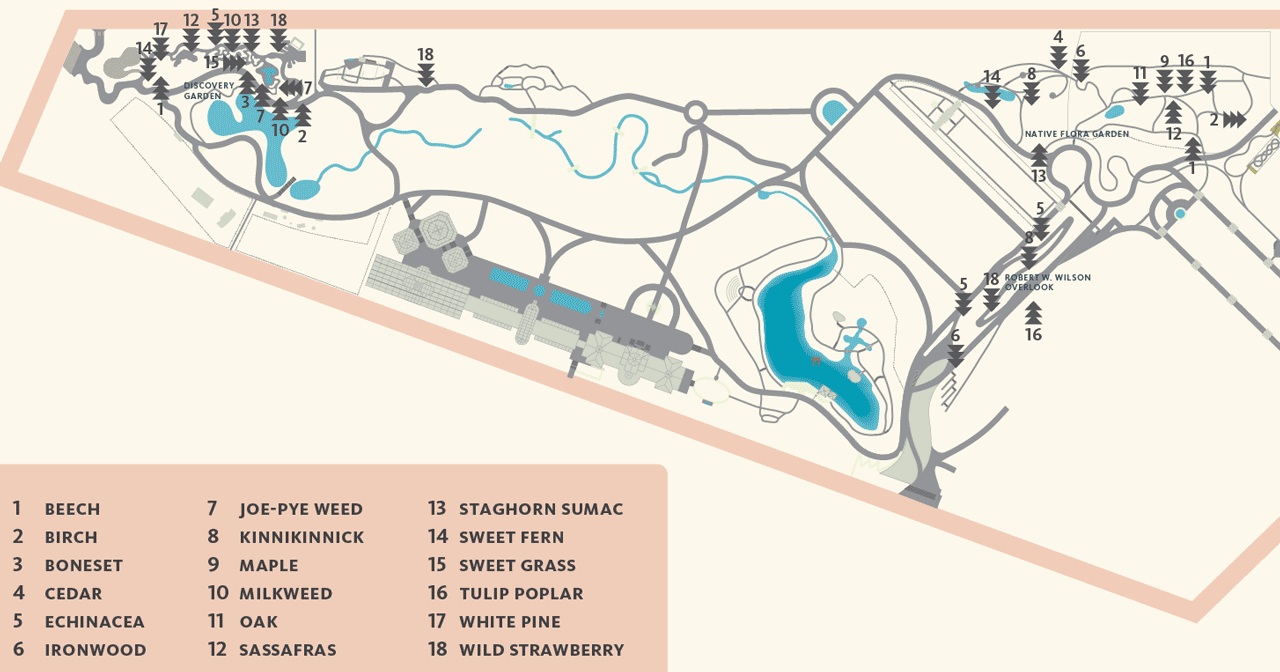 {plants_earth_credits}
Image, top of page: