Sweet Fern
Sweet Fern (Comptonia peregrina)
Discovery Garden, Native Flora Garden
Running time 0:36
I think sweet fern is the best-smelling insect repellent you could ever find. You can pick some, crush it up, and rub it on your skin to repel insects and to stop itching. This plant gets its name because of its beautiful fragrance from the leaves. Sweet fern has very long and narrow leaves and is bright green. It can be found in dry, open woods and roadsides. It blooms from May to August. When inhaled, it can help clear the lungs.
Plants of the Earth
Ohkehteau (Plants of the Earth): A Shinnecock Oral History, on view through November 7, highlights native plants around Brooklyn Botanic Garden and the ways that Indigenous peoples use and know them. On your self-guided tour, hear Chenae Bullock tell stories passed down to her and describe traditional uses for plants, including medicines that have been used for thousands of years
Look for exhibit signs around the Garden.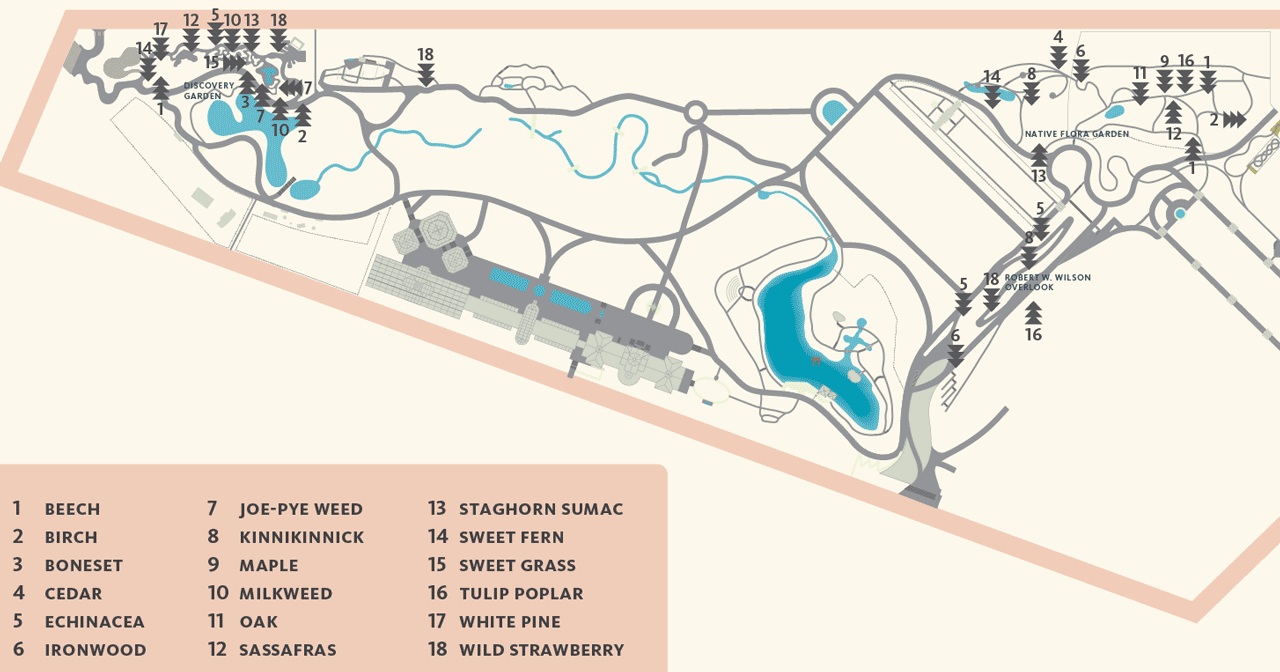 {plants_earth_credits}
Image, top of page: