Community Greening Resources
This year's Making Brooklyn Bloom event, Seeds of Hope and Healing, was intended to sow inspiration. Below are some resources to help you further explore urban and community farming, seed starting, and more.
More From Making Brooklyn Bloom's Speakers
Rise & Root Farm
This five-acre co-op farm in Orange County, NY, was founded by Making Brooklyn Bloom speaker Karen Washington. Shop online for produce and seedlings to be delivered in NYC, donate to local food pantries, and learn about volunteer opportunities.
riseandrootfarm.com
Sankofa Farm at Bartram's Garden
Making Brooklyn Bloom speaker Chris Bolden-Newsome is farmer and codirector of this four-acre farm within Philadelphia's Bartram's Garden. Learn more about the farm's ties to the community, check farm stand locations and hours, and find out how to volunteer.
bartramsgarden.org
Truelove Seeds
Founded by MBB speakers Owen Taylor and Chris Bolden-Newsome, Truelove Seeds produces rare, open-pollinated, and culturally important vegetable, herb, and flower seeds.
trueloveseeds.com
Plants of the African Diaspora
Landscapes of Resistance: Crops of the African Diaspora
Owen Taylor writes about some of the African American farmers who are growing ancestral crops.
Read Article ›
Seeds of Memory: Botanical Legacies of the African Diaspora
UCLA geography professor Judith Carney writes about the movement of traditional African food, medicinal plants, and food animals across the Atlantic.
Read Article (PDF) ›
New York City–Based Greening Programs
Brooklyn Botanic Garden's Community Greening
BBG's urban gardening education programs include not only Making Brooklyn Bloom, but also the Community Garden Alliance, the Brooklyn Urban Gardener certificate program, the Greenest Block in Brooklyn contest, the Street Tree Stewards initiative, and more.
bbg.org/community
GrowNYC
Devoted to food access and conservation, Grow NYC runs the city's dozens of Greenmarkets, as well as food scrap collection and recycling sites.
grownyc.org
Grow to Learn
GrowNYC's environmental education arm offers training for school gardens, zero-waste schools, and more. They also run a teaching garden on Governor's Island.
grownyc.org/grow-to-learn
Gowanus Canal Conservancy
This environmental stewardship and urban greening organization centered on the Gowanus Canal also runs a nursery and several gardens.
gowanuscanalconservancy.org
Community Garden and Urban Farm Resources
GreenThumb, NYC Parks
The New York City Parks Department offers workshops and online resources to support hundreds of community gardens.
greenthumb.nycgovparks.org
New York Restoration Project
This citywide conservancy founded by Bette Middler plants trees, restores parks, and renovates gardens with a mission to give all New Yorkers access to a green space within walking distance of home.
nyrp.org
Brooklyn Queens Land Trust
Find a community garden in Brooklyn or Queens and learn more about community garden advocacy.
bqlt.org
East New York Farms
Connect with this active neighborhood organization that runs two community farms, farmers' markets, and a compost collection site, holds workshops, and more.
ucceny.org/enyf
Community Organizing
NYC Community Garden Coalition
This grassroots organization advocates to protect community gardens.
nyccgc.org
Citizens Committee for New York City
This grant-making organization issues neighborhood mini-grants, currently dedicated to COVID-related projects.
citizensnyc.org
Compost, Soil, and Water
NYC Compost Project Hosted by BBG
Compost resources of all kinds centered on Brooklyn funding by the city's Department of Sanitation.
bbg.org/gardening/composting
Urban Soils Institute
NYC-based organization offers soil testing and training for gardeners and performs research on the city's soil.
urbansoils.org
Earth Matter
Explore online resources on composting and learn about on-site workshops and facilities on Governor's Island.
earthmatter.org
NYC Department of Environmental Protection Rain Garden Stewardship Program
Stewards receive training and equipment to help care for city rain gardens near them.
www1.nyc.gov/site/dep/whats-new/become-a-rain-garden-steward.page
Anti-Racism
A Black Lives Matters Reading List for Adults
Brooklyn Public Library has curated an anti-racism reading list for adults, with suggestions for younger readers, too.
borrow.bklynlibrary.org/booklist/7k4YP
Seed and Plant Sellers
---
Support
Brooklyn Botanic Garden gratefully acknowledges support for these programs from Brooklyn Community Foundation, the Family of Wilbur A. Levin, National Grid, NYS Office of Parks, Recreation and Historic Preservation, the NYS Assembly and NYS Senate, NYC Department of Cultural Affairs, the NYC Department of Sanitation, Brooklyn Borough President Eric L. Adams, Councilmembers Laurie Cumbo, Mathieu Eugene, and Alicka Ampry-Samuel, and the NYC Council.
Leadership Support, Community Greening Programs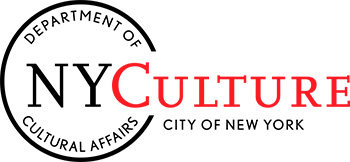 Major Sponsor, Community Greening Programs


---
Image, top of page: