Community Greening Resources
This year's Gardening in Place: A Virtual Making Brooklyn Bloom Event was intended to amplify the undeniable importance of the outdoors in our everyday lives. Below are some resources to help you further explore urban and community greening, advocacy, and more—throughout the year.
Inspiration
Recommendations from Keynote Speaker Wambui Ippolito
Your Bird Story
A podcast by Local Nature Lab and Washington Square Park Eco Project, Your Bird Story is a broadcast of everyday people's stories of their encounters and relationships with wild birds in cities. Storytellers' voices are centered in every episode, and the topic of each episode is a single species or related birds. The podcast is narrated by Georgia Silvera Seamans, who cofounded the Washington Square Park Eco Project.
anchor.fm/yourbirdstory
Plinth et al
This wonderful plant magazine/blog is edited by Eric Hsu, a botanist and horticulturist at Chanticleer Garden, who oversees curatorial duties there. It is a site I refer to often to learn about new plants, nurseries, and practices.
plinthetal.com
Agrochic
This Spanish-language gardening lifestyle and wellness blog is run by Perla Sofía Curbelo-Santiago, a professional communicator, educator, and speaker based in Puerto Rico. She won the American Horticultural Society's 2021 B.Y. Morrison Communication Award and is also certified in horticulture therapy from the Chicago Botanic Garden.
agrochic.com
Conquer The Soil
Abra Lee's incredible website details past and ongoing African American contributions in horticulture and landscape architecture and design.
conquerthesoil.com/blog
Additional Reading
We Are Each Other's Harvest, by Natalie Baszile
Farming While Black, by Leah Penniman
The One Straw Revolution, by Masanobu Fukuoka
The Revolution Will Not Be Microwaved, by Sandor Ellix Katz
The New Organic Grower, by Eliot Coleman
Making More Plants, by Ken Druse
Start a Community Food Garden, by LaManda Joy
New York City–Based Greening Programs
Brooklyn Botanic Garden's Community Greening
BBG's urban gardening education programs include not only Making Brooklyn Bloom, but also the Community Garden Alliance, the Brooklyn Urban Gardener certificate program, the Greenest Block in Brooklyn contest, the Street Tree Stewards initiative, and more.
bbg.org/community
GrowNYC
GrowNYC runs Greenmarkets, food access sites, and food scrap drop-off locations, helps schools divert waste, builds and maintains community gardens, and supports schools with their school garden and outdoor learning projects. They offer virtual workshops and resources on their Distance Learning website.
grownyc.org
Gowanus Canal Conservancy
This environmental stewardship and urban greening organization centered on the Gowanus Canal also runs a nursery and several gardens.
gowanuscanalconservancy.org
City Parks Foundation
Believing that thriving parks mean thriving communities, City Parks Foundation serves New Yorkers of all ages through workshops and training, volunteer and stewardship programs, recreation opportunities, and public performances. They offer grants and design support through Partnership for Parks.
cityparksfoundation.org
Forest for All NYC
Forest for All NYC is a broad and diverse coalition formed to demonstrate the vast support for the New York City urban forest.
forestforall.nyc
New Yorkers for Parks
New Yorkers for Parks is the independent citywide research and advocacy organization championing quality parks and open space for all New Yorkers.
ny4p.org
Trust for Public Land
Trust for Public Land supports advocacy, policy, and partnerships that protect natural areas and ensure equitable access to parks, playgrounds, gardens, and trails to support healthy communities.
https://www.tpl.org
Community Garden and Urban Farm Resources
GreenThumb, NYC Parks
The New York City Parks Department offers workshops and online resources to support hundreds of community gardens.
greenthumb.nycgovparks.org
New York Restoration Project
This citywide conservancy founded by Bette Midler plants trees, restores parks, and renovates gardens with a mission to give all New Yorkers access to a green space within walking distance of home.
nyrp.org
Green Guerrillas
With the motto "community gardening is a radical act," since 1973, Green Guerillas has used education, organizing, and advocacy to help people cultivate community gardens, sustain grassroots groups, grow food, engage youth, and address issues critical to the future of food justice and urban agriculture.
greenguerillas.org
Brooklyn-Queens Land Trust
Find a community garden in Brooklyn or Queens and learn more about community garden advocacy.
bqlt.org
East New York Farms
Connect with this active neighborhood organization that runs two community farms, farmers' markets, and a compost collection site, holds workshops, and more.
ucceny.org/enyf
Community Organizing
NYC Community Garden Coalition
This grassroots organization advocates to protect community gardens.
nyccgc.org
Citizens Committee for New York City
This grant-making organization issues neighborhood mini-grants, currently dedicated to COVID-related projects.
citizensnyc.org
Compost, Soil, and Water
NYC Compost Project Hosted by BBG
Compost resources of all kinds centered on Brooklyn funding by the city's Department of Sanitation.
bbg.org/gardening/composting
Urban Soils Institute
NYC-based organization offers soil testing and training for gardeners and performs research on the city's soil.
urbansoils.org
Earth Matter
Explore online resources on composting and learn about on-site workshops and facilities on Governor's Island.
earthmatter.org
NYC Department of Environmental Protection Rain Garden Stewardship Program
Stewards receive training and equipment to help care for city rain gardens near them.
www1.nyc.gov/site/dep/whats-new/become-a-rain-garden-steward.page
Spotted Lanternfly
Have you seen the invasive lanternfly? Learn about this dangerous pest and what you can do to help.
Anti-Racism
A Black Lives Matters Reading List for Adults
Brooklyn Public Library has curated an anti-racism reading list for adults, with suggestions for younger readers, too.
borrow.bklynlibrary.org/booklist/7k4YP
Seed and Plant Sellers
---
Support
Brooklyn Botanic Garden gratefully acknowledges support for these programs from Brooklyn Community Foundation, the Family of Wilbur A. Levin, National Grid, NYS Office of Parks, Recreation and Historic Preservation, the NYS Assembly and NYS Senate, NYC Department of Cultural Affairs, the NYC Department of Sanitation, Brooklyn Borough President Antonio Reynoso, and the NYC Council.
Leadership Support, Community Greening Programs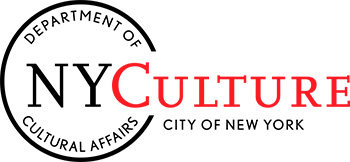 Major Sponsor, Community Greening Programs


Image, top of page: