Artist in Residence: Kamala Sankaram
From June through September 2023, Brooklyn Botanic Garden hosts Kamala Sankaram as artist in residence. Drawing inspiration from trees in our collection, tree care and caretakers, and the symbolism of trees as places of gathering, shelter, and culture, Sankaram is creating work to be presented in September.
About the Artist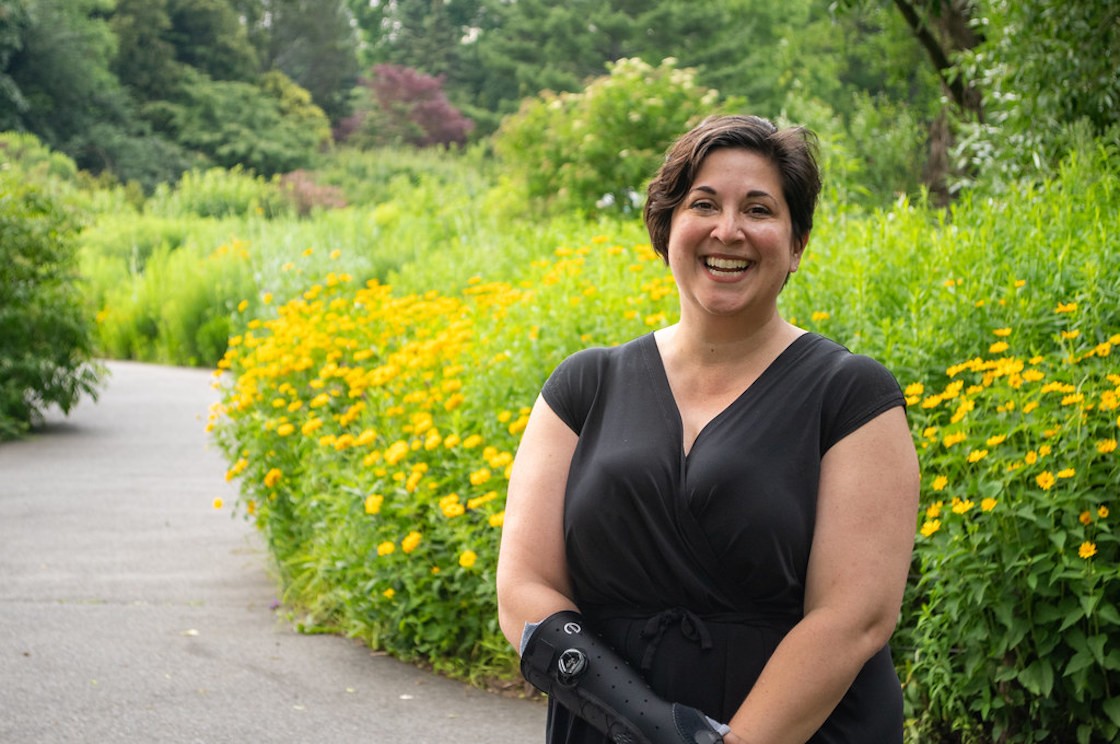 Known for her "inventive instrumental colors and tender, snappy vocal writing" (The New York Times) composer Kamala Sankaram moves freely between the worlds of experimental music and contemporary opera. Constantly pushing the limits of form, works include Singin' Sing-in, an app and notation system for nonmusicians to compose and perform music together; The Last Stand, a 10-hour opera created for the trees of Prospect Park; Looking at You, a techno-noir featuring live datamining of the audience and a chorus of 25 singing tablet computers; all decisions will be made by consensus, one of the first live performances over Zoom; and The Parksville Murders, the world's first virtual reality opera. Sankaram's work has been performed across the U.S. and internationally including premieres at the Rotterdam O. Festival, Glimmerglass Festival, Washington National Opera, LA Opera, and Minnesota Opera, among others.
Also an accomplished performer, Sankaram has been hailed as "an impassioned soprano with blazing high notes" (Wall Street Journal). Notable collaborations include Anthony Braxton's Theatre Improvisations, Trillium E, Trillium J, and GTM (Syntax) 2017; Meredith Monk's Atlas with the LA Philharmonic, the Wooster Group's LA DIDONE, and the PROTOTYPE Festival's THUMBPRINT, among others.
Sankaram is the leader of Bombay Rickey, an operatic Bollywood surf ensemble whose accolades include two awards for Best Eclectic Album from the Independent Music Awards, the 2018 Mid-Atlantic touring grant, and appearances on WFMU and NPR. She holds a PhD from the New School and is currently a member of the composition faculties at the Mannes College of Music and SUNY Purchase.
Artist website: kamalasankaram.com
Support
Presenting Sponsor, Power of Trees
Art in the Garden is made possible by the New York State Council on the Arts with the support of the Office of the Governor and the New York State Legislature.

Image, top of page: Michael Stewart