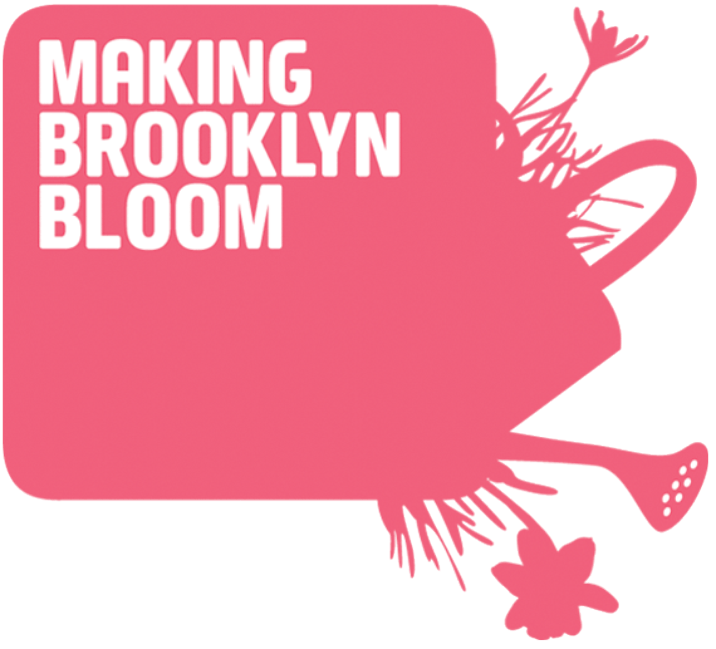 At this critical moment in human history, the conference's virtual workshops and talks highlight the meaning, healing, and connection that plants provide us. By centering stories of seeds and the often difficult histories they contain and reveal, we explore the question: Can sowing the seeds of our pasts help us heal our collective future?
Programs
Closed-captioning is provided.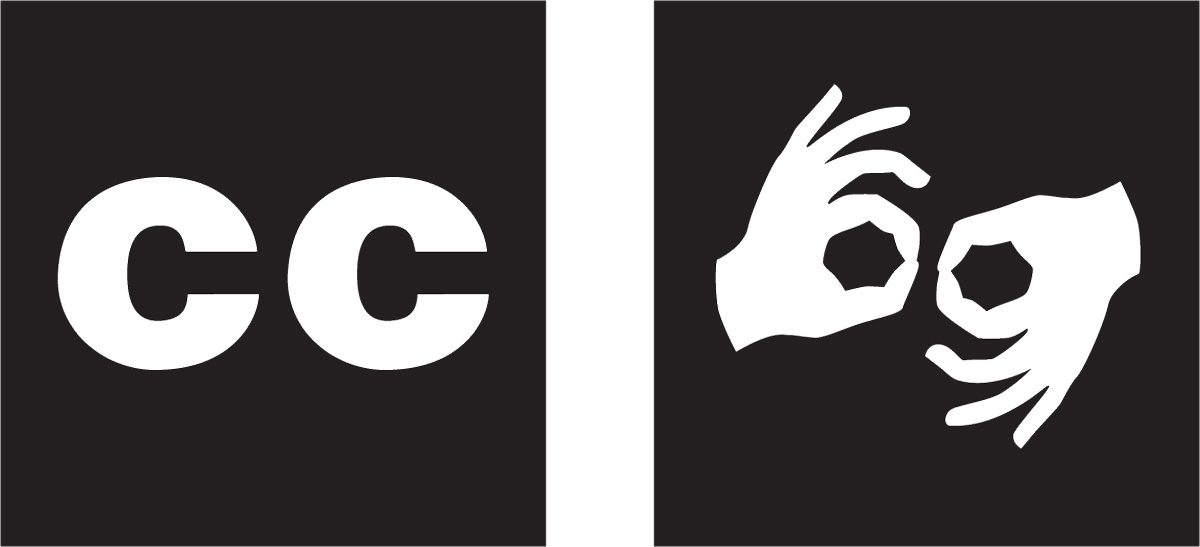 Opening Talk

Power to Heal: Gardens and Gardeners in the Era of Covid and Climate Change

Karen Washington, urban gardening advocate and founding farmer of Rise & Root Farm, and Adrian Benepe, BBG president and CEO, in conversation

Two trailblazers in the field of urban greening assess where we are, and where gardeners and gardening can take us.

Karen Washington & Adrian Benepe Biographies

Community activist Karen Washington is the co-owner and farmer at Rise & Root Farm in Chester, New York. She serves on the boards of Farm School NYC, Soul Fire Farm, and Why Hunger, and is a former board member of the New York Botanical Garden, where she worked to turn empty lots into community gardens; a former president of the New York City Community Garden Coalition; and a member of garden coalition La Familia Verde. She is the cofounder of Black Urban Growers, an organization supporting growers in both urban and rural settings, and the Black Farmer Fund, aimed at supporting black farms and businesses with capital and resources. Washington was named one of the 100 most influential African Americans by Ebony magazine in 2012, and is a recipient of a 2014 James Beard Leadership Award, and a 2020 Essence Essential Heroes Award.

Adrian Benepe, president and CEO of Brooklyn Botanic Garden, is one of the nation's foremost experts in parks and open green spaces. He has led a variety of nonprofit and governmental organizations, with a focus on providing parks and open space for underserved communities. As senior VP and director of national programs at the Trust for Public Land from 2012 to 2020, Benepe led efforts to ensure that every city resident has a high-quality park within a 10-minute walk of home. He worked for NYC Parks & Recreation for 27 years, including 11 years as commissioner. He also served as VP at the Municipal Art Society and director of the annual fund and major gifts for the New York Botanical Garden.

Workshop

Plant Journeys through the African Diaspora

Kimberly Curtis, community organizer at Howard Garden and Brooklyn Urban Gardener

Joined by two local elders, Daphne Fraser and Tracey Reid, Kimberly Curtis leads us on a journey across continents, linking garden to kitchen, while focusing on the properties and stories of three important healing plants indigenous to Africa: moringa, castor, and hibiscus.

Kimberly Curtis Biography

Kim Curtis is a yogi, community organizer, and BBG BUG graduate. She combines her experience in urban farming and education to offer wellness products and services to every community, but particularly the underserved. By Our Hands, which Curtis founded to inspire and empower communities to heal holistically, provides programming for nonprofits, community centers, and juvenile detention centers. She serves on the board of the Urban Resource Institute and Howard Garden in Brownsville.

Daphne Fraser & Tracey Reid Biographies

Daphne Fraser is a retired nurse who has lived in Crown Heights for over 50 years. She migrated to Brooklyn from Jamaica through England, and has never lost the connection to her roots. As a longtime supporter of BBG, Fraser is honored to be able to share her heritage as part of Making Brooklyn Bloom.

Tracey Reid is the cofounder of Lionheart Natural Herbs & Spices in Crown Heights. She has been sharing her knowledge and providing the community with herbs from the Caribbean for over 20 years. Reid is honored to show the healing power of Mother Nature, and is grateful to give back to the BBG community.

Workshop

Seed Starting: Preserving Our Cultures

Owen Taylor, seed farmer and founder, Truelove Seeds

Starting heirloom fruits and vegetables from seed saves money, promotes biodiversity, and safeguards our cultural legacies. Join Owen Taylor on the farm to celebrate the stories contained in seeds and learn tricks of the trade for starting your own.

Owen Taylor Biography

Owen Taylor is the founder of Truelove Seeds, which grows rare, open-pollinated, and culturally important vegetable, herb, and flower seeds. Now based at Greensgrow Farm in Philadelphia, Truelove's seeds are grown by a group of small-scale urban and rural farmers committed to community food sovereignty, cultural preservation, and sustainable agriculture. Taylor runs the Philadelphia Seed Exchange, facilitating seed swaps and workshops in partnership with the Free Library of Philadelphia and other groups. Before all of this, and following a decade of working with food justice organizations in Philadelphia, New York, and San Francisco, Taylor managed William Woys Weaver's historic Roughwood Seed Collection in Devon, Pennsylvania for four years.

Wilbur A. Levin Keynote Address

She Hid Seeds in Her Hair: The Power of Ancestral African Foods

Christopher Bolden-Newsome, farmer and codirector of the Sankofa Community Farm at Bartram's Garden in Philadelphia

"How have African people built a food culture in America? Far from the succulent greens, pearlescent cowpeas, and comfort-cooked yams? New World stand-ins—collards, red beans, and sweet potatoes—ingeniously reconfigured, helped our ancestors re-create home and humanity wherever we went. Celebrating our ancestral foods by farming, consciously cooking, praying with, and sharing them can heal the spiritual and physical damage that we and our ancestors have experienced in our bittersweet American journey."

Christopher Bolden-Newsome is joined by his colleagues Laquanda Dobson and Ashley Gripper for the 2021 Wilbur A. Levin Keynote Address.

Christopher Bolden-Newsome Biography

Chris Bolden-Newsome, originally from the Mississippi Delta, is the oldest son of farmers and community justice workers Demalda Bolden Newsome and Rufus Newsome, Sr., and is the fourth generation in his family to farm free since Mississippi's emancipation in 1865. In 2010, he joined Ty Holmberg in creating what became the Sankofa Community Farm at Bartram's Garden. There Bolden-Newsome codirects a three-acre crop field, orchard, and 60-bed community garden and an intentionally spirit-rooted, African Diaspora–centered farm and youth development program. The farm follows traditional natural agriculture techniques that focus on growing healthy soil for life-giving crops of the African Diaspora while learning and teaching pan-African cultural practices in traditional farming and foodways in an intergenerational context. He is married to Owen Smith Taylor, with whom he cofounded Truelove Seeds.

Laquanda Dobson & Ashley Gripper Biographies

Laquanda Dobson creates curricula for youth and community members that reconnects them back to the Black diaspora. She is the creator of Chef Dobson's Famous Greens, the culinary cultures coordinator and farmer manager at Sankofa Community Farm, and a proud member of the Black Dirt Farm Collective.

Ashley Gripper is the founder of Land Based Jawns, a Philadelphia-based organization that provides education to Black women on agriculture, carpentry, land-based living, and self-defense, with a focus on healing.
See each day's event with live ASL translation and automated captions ›
Resources From Making Brooklyn Bloom Speakers
Rise & Root Farm
This five-acre co-op farm in Orange County, NY, was founded by Making Brooklyn Bloom speaker Karen Washington. Shop online for produce and seedlings to be delivered in NYC, donate to local food pantries, and learn about volunteer opportunities.
riseandrootfarm.com
Sankofa Farm at Bartram's Garden
Making Brooklyn Bloom speaker Chris Bolden-Newsome is farmer and codirector of this four-acre farm within Philadelphia's Bartram's Garden. Learn more about the farm's ties to the community, check farm stand locations and hours, and find out how to volunteer.
bartramsgarden.org
Truelove Seeds
Founded by MBB speakers Owen Taylor and Chris Bolden-Newsome, Truelove Seeds produces rare, open-pollinated, and culturally important vegetable, herb, and flower seeds.
trueloveseeds.com
Landscapes of Resistance: Crops of the African Diaspora
Owen Taylor writes about some of the African American farmers who are growing ancestral crops.
Read Article ›
Seeds of Memory: Botanical Legacies of the African Diaspora
UCLA geography professor Judith Carney writes about the movement of traditional African food, medicinal plants, and food animals across the Atlantic.
Read Article (PDF) ›
Help Support the Garden
Making Brooklyn Bloom is free to all participants. If you are able, consider supporting Brooklyn Botanic Garden and our community programs by becoming a member or making a donation. Members can reserve free tickets, receive exclusive newsletters, and have access to special content. Both kinds of support help sustain the Garden's collections and programming.
Support
Brooklyn Botanic Garden gratefully acknowledges support for these programs from Brooklyn Community Foundation, the Family of Wilbur A. Levin, National Grid, NYS Office of Parks, Recreation and Historic Preservation, the NYS Assembly and NYS Senate, NYC Department of Cultural Affairs, the NYC Department of Sanitation, Brooklyn Borough President Eric L. Adams, Councilmembers Laurie Cumbo, Mathieu Eugene, and Alicka Ampry-Samuel, and the NYC Council.

Leadership Support, Community Greening Programs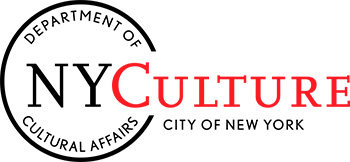 Major Sponsor, Community Greening Programs


---