About the Exhibition
June 11–October 23, 2022
For the Birds is a multidisciplinary exhibition and program series inspired by the Garden's resident birds, as well as "For the Birds: The Birdsong Project," a multialbum set of original recordings celebrating birds by 200-plus artists, compiled by Randall Poster.
Through both scientific and artistic lenses, For the Birds explores the connections between birds and plants.
Birdhouses
For the Birds is centered around a Garden-wide outdoor exhibition of dozens of site-specific birdhouses created by artists of international renown. Inspired by bird species in residence at Brooklyn Botanic Garden, each birdhouse provides an opportunity to learn more about birds and their habitats through the eyes of artists working with a variety of materials and points of view.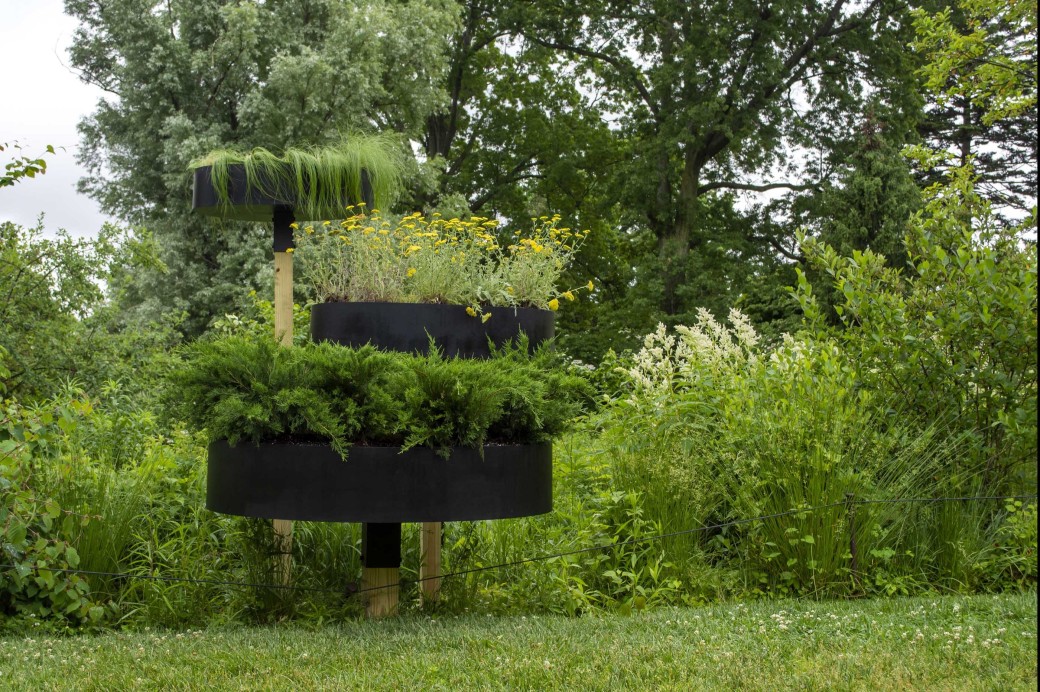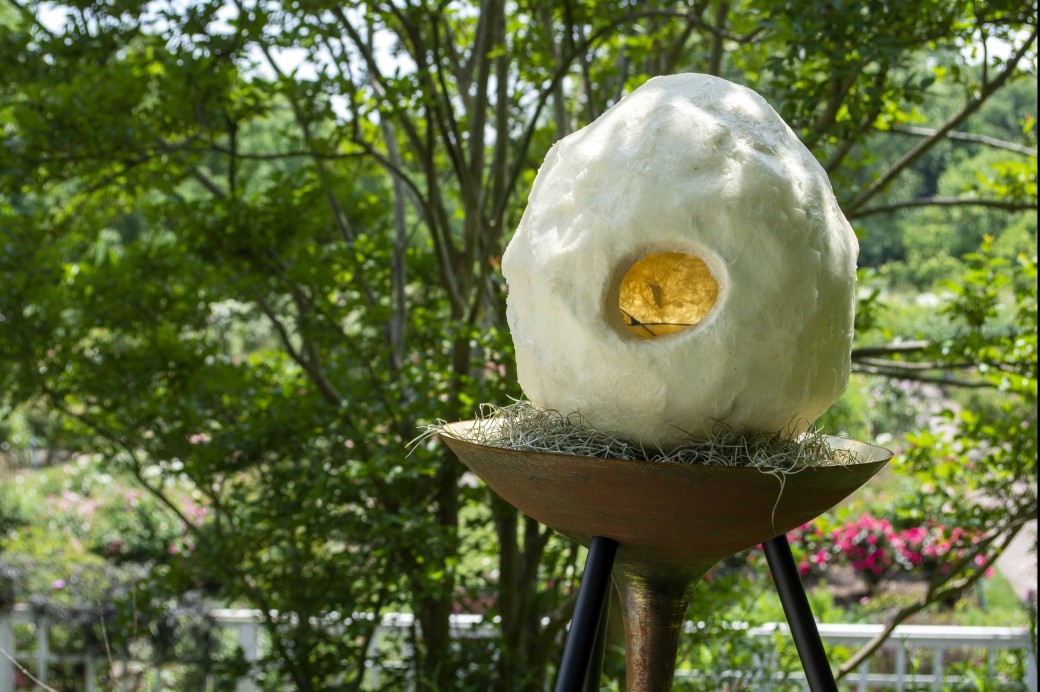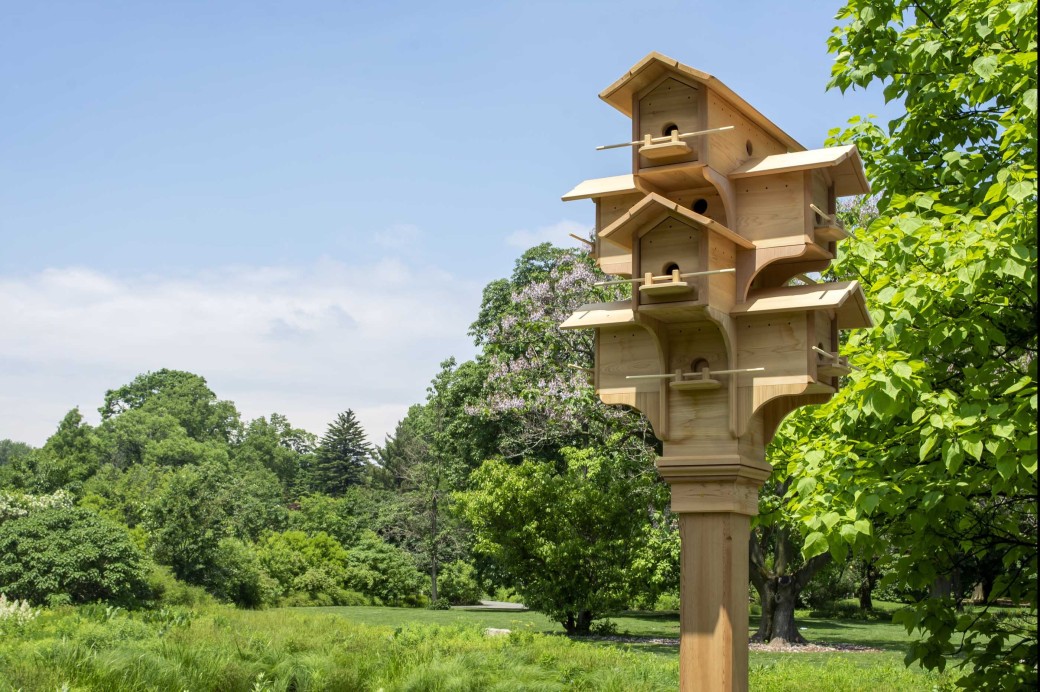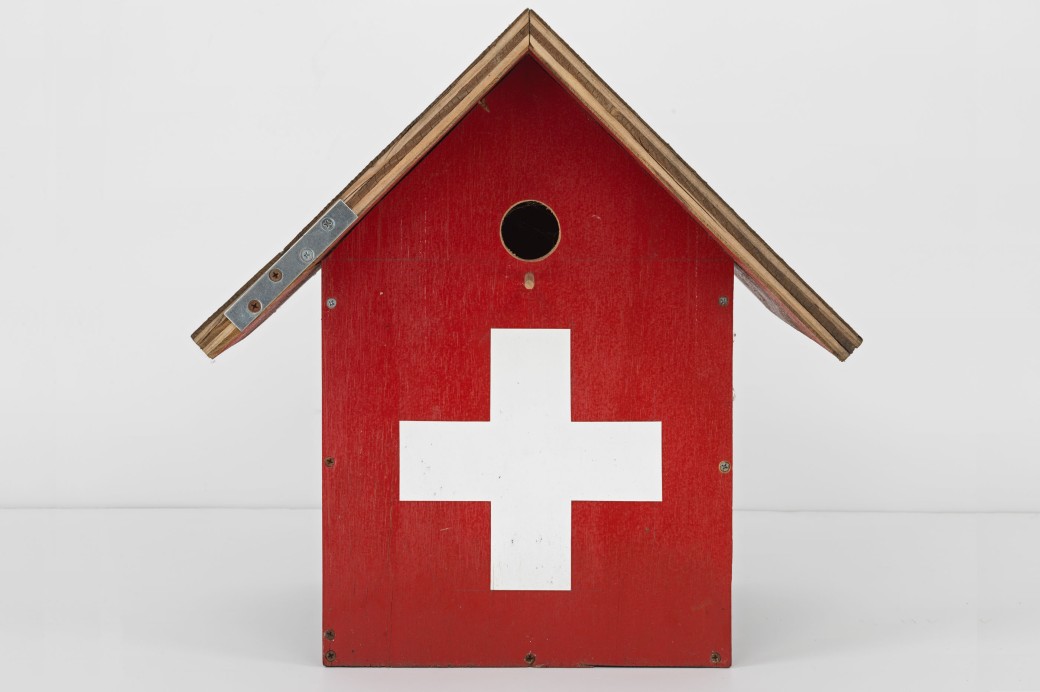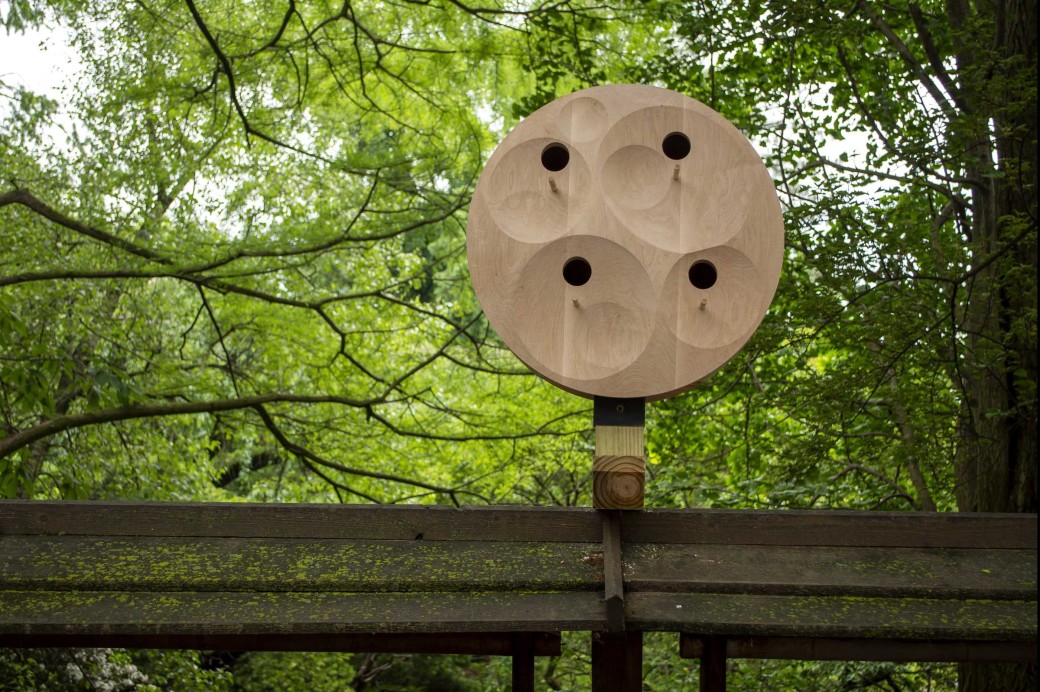 For Birds & Birders
Birding 101: It's Way Easier Than You Think

How to become a birder.

Resource List

Field guides, birding communities, and fun links for bird nerds.

Birds of Brooklyn

The Birds of Brooklyn blog series looks at some of the most familiar and fascinating birds that call Kings County their habitat.
The Birdsong Project
For the Birds is a joint project with acclaimed music supervisor Randall Poster. During the most isolating times of COVID-19, Poster, like many, sought out nature as a respite. The wonder of birds inspired him to gather friends and colleagues to celebrate and protect birds and their habitats.

The result, "For the Birds: The Birdsong Project," is an art-filled, 20-LP box set with contributions from over 200 acclaimed musicians, poets, visual artists, historians, and actors. Proceeds from the album benefit the National Audubon Society.
Support
Presenting Sponsor
Weekend Birding Tours Sponsor
With leadership support from:
The Morris and Alma Schapiro Fund
Image, top of page: Eva Melady